Description
Different is Possible!
Be part of the movement.
Join us in Bristol on Monday 6 March to challenge the status quo.
All too often, Mondays are dreaded for the return to the office and a dreary week ahead. We want this Monday to be one that inspires us to rethink our work and our futures. Join us, because you and others who are motivated and determined to take back their Mondays can change the world!
Come explore the art of career experimentation, and how small steps can lead to big change. Get motivated, learn practical ways forward, and meet like-minded professionals in Bristol who will help you make different possible. This event is about rejecting unfulfilling work, finding direction, making brave career changes, and building businesses with others who want more from Mondays.
What to expect:
You'll hear from a couple of speakers who will inspire and offer practical advice and information on making changes in your career. The focus will be on identifying what change you want and working with others on how to get there. We will discuss alternative choices, entrepreneurial journeys, lessons learnt along the way, where you can start, how to deal with fear, failure and much, much more. We aim to kick-start your escape and connect you with like-minded people who will keep you on track. We also welcome you to stick around afterwards for informal mingling & drinks nearby and start your journey towards a new life adventure.
Come and escape the boring with us!
Speakers include: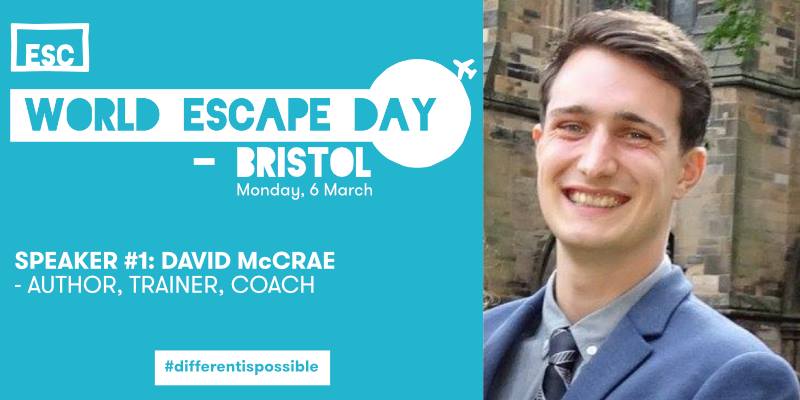 David McCrae
At the age of 24, David has had his fair share of personal challenges - obesity, binge eating and depression, amongst others. Three years ago David decided to change all of that and now motivates individuals to bring about seismic change in their own lives. He empowers them to find love and appreciation for their unique gifts, and shows them how to use these gifts to make a positive impact in their lives. In his work, he teaches people the power of their story and how we can turn our struggles into success.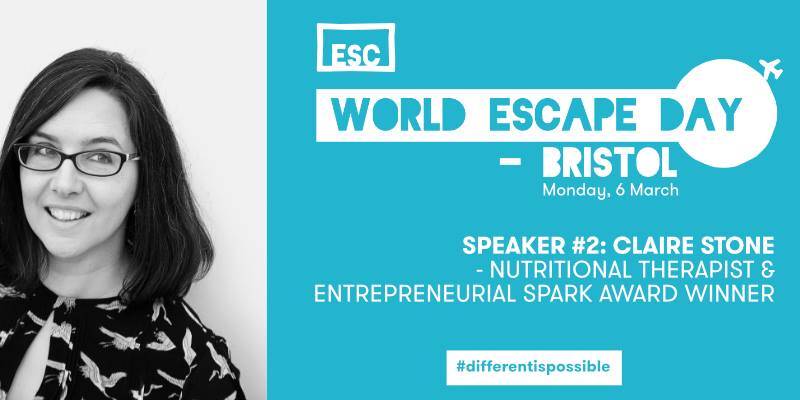 Claire Stone

Claire Stone might be a nutritionist, but she isn't a food dictator. She helps people understand what they need to be fit, healthy, productive and creative: especially useful for busy folk. She's also an Entrepreneurial Spark Award Winner for her business and will be helping us: figure out what's important so it can shape what we choose to do; dig deep into our confidence; get the best out of every job we do; and how to promote yourself when you're your own boss.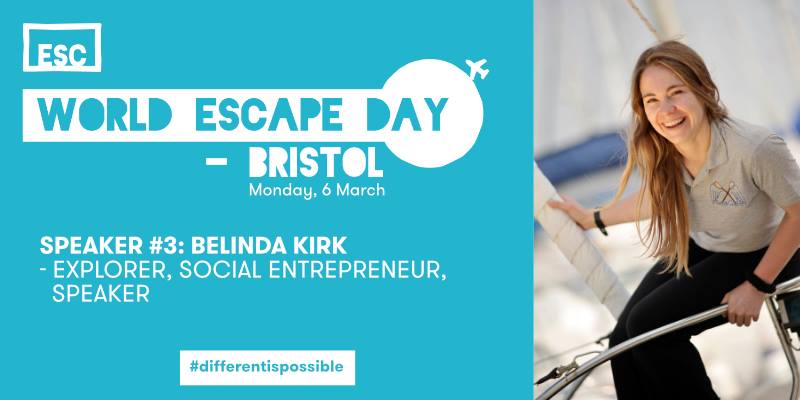 Belinda Kirk
Belinda has walked across Nicaragua, searched for camels in China's Desert of Death, discovered ancient rock paintings in Lesotho, pioneered inclusive expeditions for people with disabilities, lead a dozen youth development expeditions around the world and gained a Guinness World Record for rowing unsupported around Britain. An expert expedition leader, Belinda has managed remote trips for, amongst others, outdoor survival gurus Ray Mears and Bear Grylls. But her real passion is to help others live more adventurously. Her escape was quitting the job that paid her six figures to travel around the world to start a movement she calls "the adventure revolution" 8 yrs ago, through her non-profits Explorers Connect, Wild Night Out, Base Camp Festival. In that time she's helped tens of thousands of people live more adventurously and raised tens of thousands for charities that help kids get outside.
Pitch up and be inspired for your next challenge.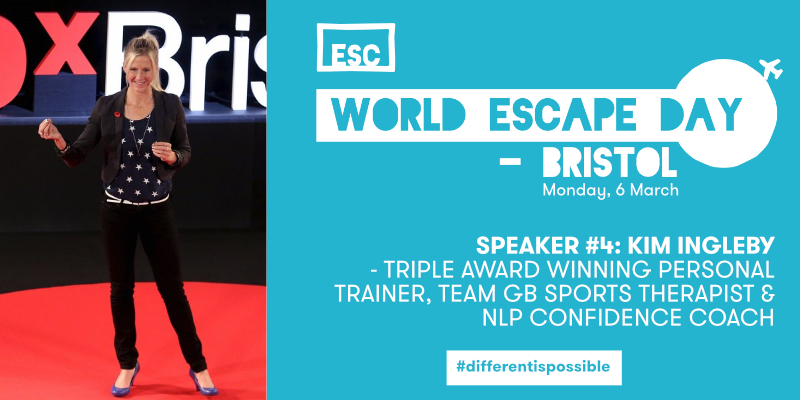 Kim Ingleby
Kim is a Triple Award Winning Personal Trainer, Team GB Sports Therapist, NLP Confidence Coach (and TEDx Bristol speaker).
Kim will share her simple tips and personal story to help you be brave & grow in confidence. You will leave with one clear goal, habit or thought to do differently, allowing you to grow your dream into action.
Be Brave & Take a Leap.