World Laughter Day London - Laughter Crawl #flashmob #laughteryoga
Description
World Laughter Day - A Laughter Crawl of London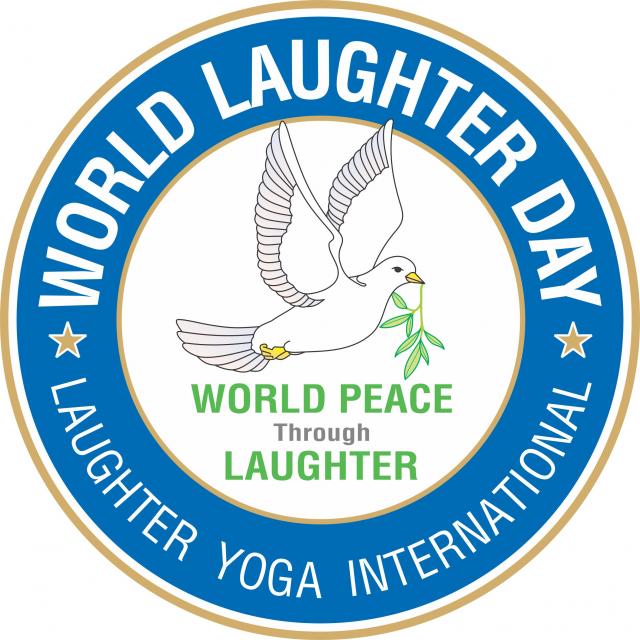 Join us to celebrate World Laughter Day - A Laughter Crawl of London

As we will be on the move, please arrive on time. If the weather is kind to us, we will stay in the park for a few laughter exercises and then be on our way. It will not be possible to find us along the way as we will be moving quite randomly across London.
The celebrations will start off with a group One Minute of Laughter followed by some Laughter Yoga Exercises Ho Ho Ha Ha Ha :-)
As this is a Laughter Crawl, we will take our laughter with us finding random locations to share Laughter, Peace and Joy with those we meet. We will play it by ear, most likley popping on the tube to another location with another opportunity for random laughs, flashmob style!!! If you can wear Yellow or better still a smiley Tshirt then please do so. Feel free to dress in another smiley way, surprise us!!!
We will be on the move trawling
and crawling the streets of London, sharing Love Laughter and Peace with those we meet, visiting some popular London Sights, hopping on the tube for more laughs along the way. Bring a travel card and comfy shoes. Lots of random laughs , flash mob style along with some laughter yoga exercises.


World Laughter day was created in 1998 by Dr. Madan Kataria, founder of the worldwide Laughter Yoga movement.

What is World Laughter Day and what do people do on this day?

First Sunday of every May is World Laughter Day. Our mission to bring good health joy and world peace through laughter.
On this day the laughter club members and their friends and families get together in important squares public parks to laugh together and pray for world peace.

How Can We Bring World Peace Through Laughter?

Laughter is a universal language we all speak without any language barrier. Laughter Clubs are a powerful tool to connect people from different cultures and countries and provide social network of people who care for each other. By setting up laughter clubs all over the world we are creating a worldwide community of like-minded people who believe virtues like unconditional love and laughter generosity & forgiveness.


When you register you will receive meetup location details. Nearest Station is Embankment Underground and Charing Cross.
#laughteryogalondon #worldlaughterday #laughteryoga #flashmob
Organiser of World Laughter Day London - Laughter Crawl #flashmob #laughteryoga
Welcome to a less Stressed , Happier and Healthier You. We are a London based, professional Laughter and Wellbeing business based in London and offer Stress busting group wellness workshops and Laughter Yoga Training. Our services include Laughter Yoga, Gong and Sound Meditation for groups and businesses in London and throughout the U.K. We also run a community laughter club and Laughter Yoga Training School.  
Lady HaHa aka Odette Kurland - Founder of Laughter Yoga Wellness London and London Gong runs the London Laughter Yoga Club.
Trained as a Laughter Yoga Teacher and Leader, Laughter Skills Facilitator, Gibberish Coach, Meditation Teacher, Reiki Master and Gong Meditation Facilitator
Our regular community Laughter Yoga Club offers a fabulous way to meet new people.  Laughter is very social and on occassions we head off for a cuppa after Laughter Club. 
 If you are an individual wishing to join our laughter club, please subscribe to our London Laughter Club mailing list to be kept in the loop of future events.
 Laughter Yoga Health Benefits are many, please click to see more.
We offer our services for both corporate and private groups. Laughter Yoga can help Improve Business and Performance and is a fun yet effective offering for almost any group setting.
We offer discounts to Charities and Not for profit organisations. Contact us for a quotation for your group. We can create a unique workshop just for your group, fusing together various holistic stress busting tools.
Laughter Yoga http://laughteryogawellness.co.uk
Lady HaHa http://www.ladyhaha.co.uk/
London Gong http://www.londongong.co.uk/
Laughter Yoga Training Courses http://laughteryogawellness.co.uk/laughter-yoga-leader-training/