About this Event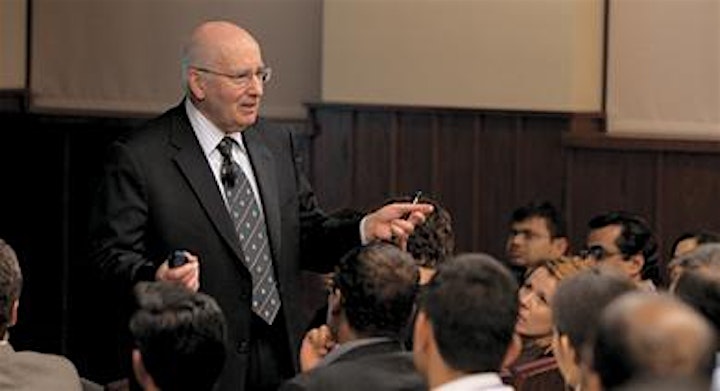 The Father of Marketing Professor Philip Kotler is coming to the United Kingdom for the first time in over a decade to share his vision on Transformative Marketing Leadership as the Future of Marketing (All tickets include breakfast, lunch and tea breaks).
Professor Kotler is excited to come back to the United Kingdom:
"It's a momentous period for United Kingdom's marketing. With Brexit, the stakes couldn't be higher but Great British brands have always been at the global vanguard of Transformative Marketing Leadership. It is what puts the GREAT into Great British brands. I am honored and looking forward to sharing my insights on how Great British marketers can continue their legacy as best practice global examples of Transformative Marketing Leadership".
What are the implications of post-Brexit marketing for businesses and marketers? What are the challenges which lie ahead and what are the solutions? How can UK businesses embrace Brexit and leverage it for global marketing success? Learn the answers to the questions which matter and prepare today for tomorrow, in a special plenary session with the Father of Marketing - Professor Philip Kotler.
Other global acclaimed marketing speakers confirmed include: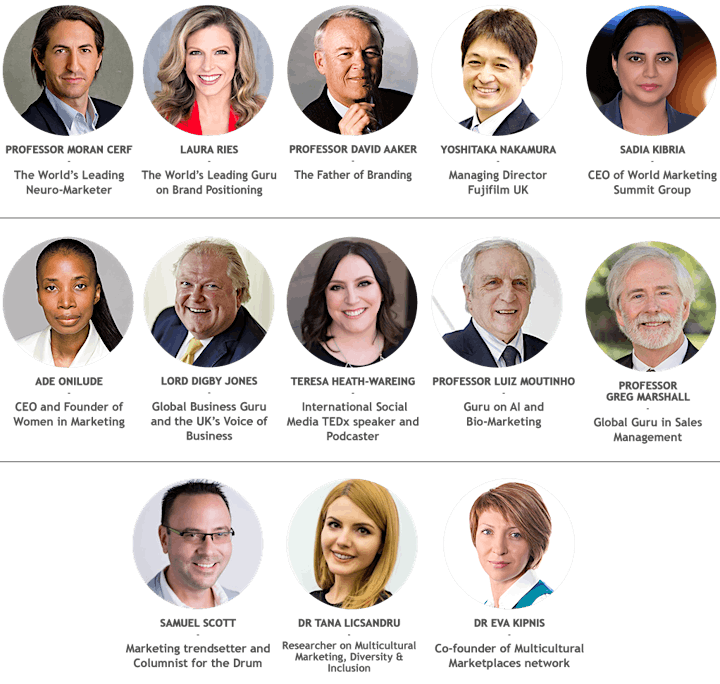 This global summit event is relevant for anyone with a passion for marketing – whether in the corporate, not for profit, public, political, academic and research, or other sectors. This is the first time Professor Philip Kotler is visiting the United Kingdom in over a decade, so this summit really is a special event for British marketing and an opportunity not to be missed by any passionate marketer who wants to learn how to become truly transformative from the Father of Marketing himself.
Never experienced a World Marketing Summit (WMS)? WMS was founded by Professor Philip Kotler in 2011 and has taken place in the USA, Canada, Japan, Turkey, Malaysia, India and in many more hosting nations. WMS 19 is taking place in 19 countries.
WMS is the world's largest Transformative Marketing Movement. It convenes global, community and market leaders to showcase, celebrate and explore the positive contribution great marketing can make to sustainable business growth and a positive future for all.
Its ethos is to 'Create a Better World through Marketing', by highlighting the transformative impact of marketing on society.
Learn today to prepare for tomorrow.
Agenda:
What is Transformative Marketing Leadership and why is it the only viable marketing strategy for the 21st Century.
How can the marketing and business community of the United Kingdom navigate through the challenges of post-Brexit marketing and continue their legacy as best practice global examples of Transformative Marketing Leadership.
Why the United Nation's Sustainability Development Goals must underpin the Future of Marketing.
Why the future of British and indeed Global Marketing depends on empowering Women and protecting the welfare of children.
Please click here to download the full agenda.
In line with Professor Philip Kotler's vision we are keeping ticket prices as accessible as possible but we recommend your reserve as soon as possible to avoid missing Professor Philip Kotler's visionary words of wisdom.
**Limited First Release Tickets available buy now and save up to 25%!**
Book now to avoid disappointment as we are expecting this event to sell out very soon! If you need more time to arrange payment, then reserve your seat for this unmissable marketing summit by registering your interest - http://eepurl.com/gzCtyP.
The reservation option does not guarantee you a place but it puts you on a priority booking system so you will be given priority for payment before we reach maximum capacity.
We welcome you in advance to this most exclusive of marketing summits, which will offer you access to the very best marketing experts in the world and unparalleled networking opportunities.
Accommodation
We are delighted to announce the Reservation Highway has partnered with us to offer preferential hotel rates.
Getting There
Harrogate Convention Centre is offering a special 25% off LNER to all WMSUK 2019 attendees. Terms and conditions apply.
So book your tickets today and then contact us to get the discount codes so you can arrive in style and rest comfortably.
Kim Barker, Reservation Highway Ltd - Tel: + 44 (0) 1423 525577 | Email: sales@reservation-highway.co.uk
Nicola Hudson, World Marketing Summit UK - Email: info@worldmarketingsummit.co.uk or Nicola.hudson@worldmarketingsummit.co.uk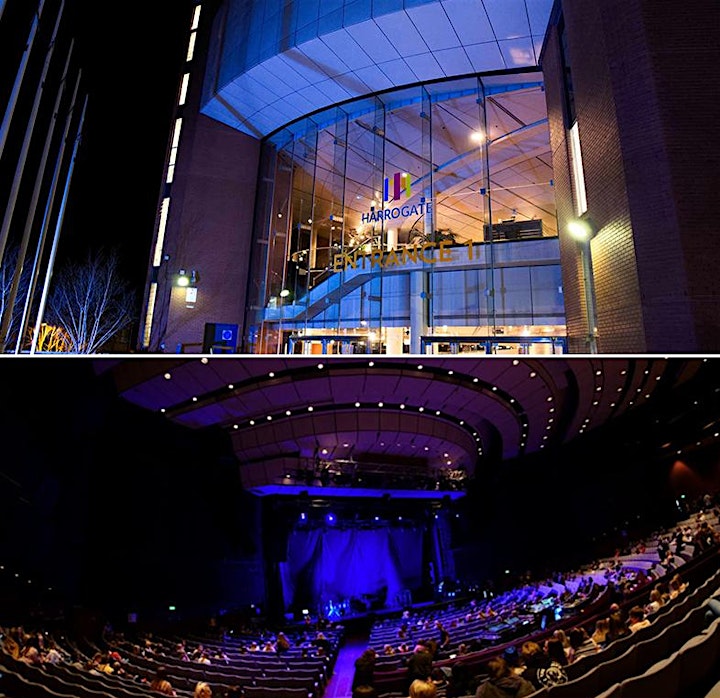 Please see our website for more information on our globally acclaimed speakers - Professor Moran Cerf, Laura Ries, Professor David Aaker, Professor Margaret Hogg, Ade Onilude, Lord Digby Jones, Teresa Heath-Wareing, Professor Luiz Moutinho, Professor Greg Marshall, Samuel Scott, Yoshitaka Nakamura, Sadia Kibria, Eva Kipnis , Dr. Tana Licsandru, WMS Terms and Conditions and refund policy and more - www.worldmarketingsummit.co.uk.
World Marketing Summit UK 2019 with Professor Philip Kotler + Tickets