About this Event
With a very heavy heart - due to technical difficulties - we have reluctantly made the decision to postpone the three day WOW: What The Fringe?! virtual festival we had planned to run this week.
We know you have taken time and effort to join our stream, and we thank you for your patience and support. Our focus is now on putting together something bigger and better, and making sure you still get the high quality experience that you'd come to expect from us in Henley when you attend our events.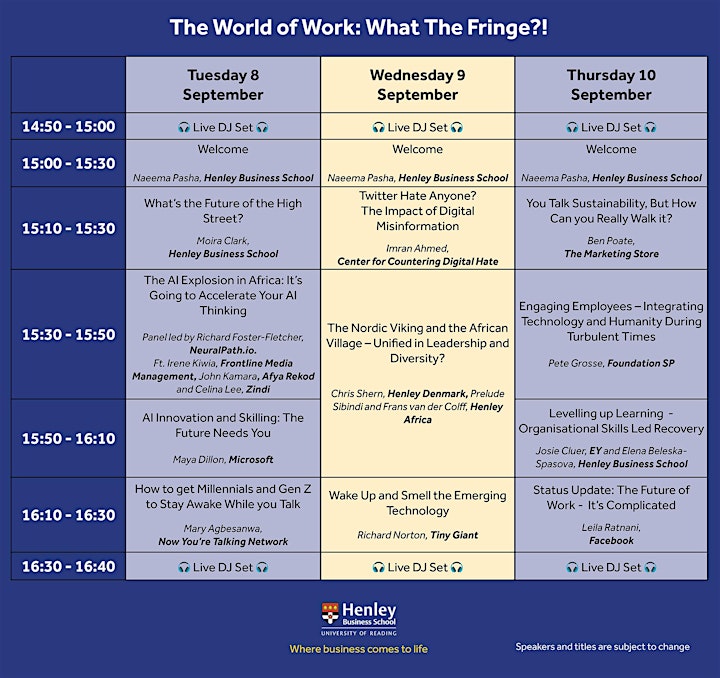 Having problems viewing the agenda? Click here to see a larger version, or get in touch with us at worldofwork@henley.ac.uk.
This is set to be a fun, vibrant and engaging series of webinars, to help you understand how the world of work is changing and what we need to do next. We hope to see you there!
*Titles and speakers are subject to change
Brought to you by Henley Careers, part of Henley Business School.