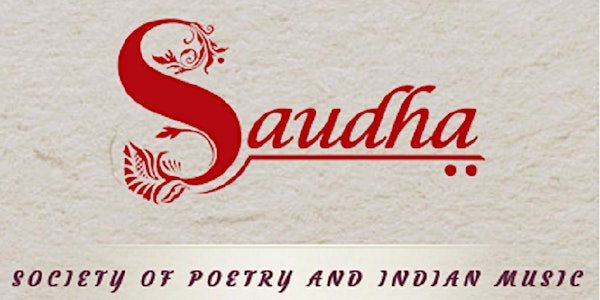 World Poerty and Indian Classical Music Festival at Bangladeshi Centre, Lee...
Event Information
Location
Harehills Bangladesh Centre
Roundhay Road
Leeds
LS8 5AN
United Kingdom
Description
Day 1 of the two day World Poetry and Indian Classical Music Festival features sublime performances of contemporary poetry from different languages by prominent local poets with live music in background.
Day 2 is on 10th October at Seven Arts Centre, showcasing experimental performances of therapeutic Indian classical music, both vocal and instrumental, haunting verses of traditional world poetry and visually dazzling form of dance called Kathak so that each form of art can profoundly complement other.
Tickets for 2nd day festival:
https://www.eventbrite.co.uk/e/world-poetry-and-indian-classical-music-festival-tickets-18235687432
Date and time
Location
Harehills Bangladesh Centre
Roundhay Road
Leeds
LS8 5AN
United Kingdom