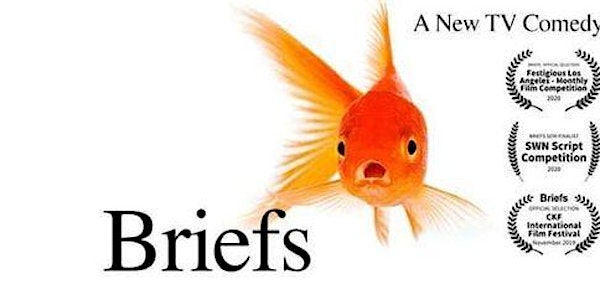 World Premiere Screening of BRIEFS
World Premiere of the introductory episode of BRIEFS, a new sitcom about a chaotic High Street legal practice on England's North-East coast.
About this event
Grab your favourite drink and snacks, make yourself comfortable and join us online for half an hour of hilarity, chaos, and an all-round good time as we are finally able to unveil the much anticipated pilot episode of BRIEFS.
Briefs is a sitcom revolving around the day-to-day life of a 'not so average' High Street legal practice which is ridiculous, chaotic and altogether mixed up.
The show boasts a Northern cast and crew including former Coronation Street actor Billy Doherty and Redcar-based actor Andy Tate (The Mighty Redcar), and writer Teresa Taylor and the production team all hail from Redcar, where the show is filmed.
Production company Taylor Walker Films had a few obstacles to overcome in trying to complete this first episode. Production began in February with much excitement and enthusiasm, but was soon shut down with the advent of Covid-19 and the national lockdown in March. After a long wait, filming finally resumed in October under strict Coronavirus measures and we were able to complete this pilot episode, with more to come next year.
We are delighted to share this with you now.
This is a private ticket only event. One ticket per household and you can watch as many times as you like between the 21st - 28th December for only £3.75.
A private link to the screening will be emailed to you on the morning of 21st Dec, enabling you to view the show in the comfort of your own home over the Christmas period between the 21st and 28th December.
We hope you will join us live from your living room for this exclusive world premiere event.