Location
The King's Centre
Osney Mead
Oxford
OX2 0ES
United Kingdom
Description
It's increasingly common to meet people of other religions in the workplace, supermarket, at school or university or even living next door to us. How do we reach humanists, Muslims, Hindus, Jehovah's Witnesses, atheists and even environmentalists (yes, even they have a religious worldview) with the good news of the Gospel? Get equipped by joining us in Oxford for our World Religions & Cults Conference, 30–31 October 2020.
More than ever, Christians need to know what other religions believe and then learn how to reach the lost souls mired in them. This unique conference will reveal the following:
How and why so many religions have become so prominent today.
Show where they differ from Christianity in various ways, such as what they teach about origins and what they believe about having a relationship with God.
Speaking at this conference, will be AiG's Simon Turpin, Roger Patterson (USA) and Dr Alan White (USA), as well as other noted speakers and apologists: Dr James White (USA), Dr Jay Modha, Dr Nagy Iskander and Pastor Derrick Morlan.
The sessions will focus on religions and teachings such as:
Islam
Environmentalism/Climate Change
Jehovah's Witnesses
Hinduism
Atheism
Evolutionism
and more
For more information about the conference (including the schedule), please go to www.AnswersOutreach.org/religions or, to purchase tickets, please see the table below regarding prices (with or without food) - then click on the green box at the top of this page.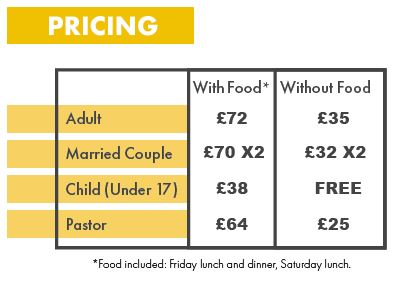 Please Note - Online bookings will only be available until 11:59pm on Monday 26th October 2020. After that you will need to come on the day and pay at the door as per prices below, subject to available space.
Cancellations - Please note that any ticket cancellations are subject to the following fees:
from 24/10/2019 to 30/06/2020 = £5 per person
from 01/07/2020 to 30/09/2020 = 50% of amount paid
no refunds after 01/10/2020