World Trade Center - architectural history with Anthony Robins
It's been 20 years since the Twin Towers are no more. What better time to remember them?
About this event
About this event
Now that two decades have passed since the disaster of September 11th, 2001, and a new World Trade Center has risen on the site, we can begin to remember what the original was like — "a city-within-a-city" that housed 50,000 employees, and welcomed 80,000 to 100,000 visitors every day to its Twin Towers, briefly the tallest structures in the world.
Based on the book Classics of American Architecture: The World Trade Center, this lecture reviews the story of the Trade Center's creation: post-World War II Downtown redevelopment, the origins of the Trade Center concept, the search for an architect, the evolution of the design, the urge to build the world's tallest buildings, the engineering feats required for the towers' construction, and the critical response.
It is offered as a reminder of a more innocent time, when the Center stood as a symbol, certainly, of hubris, wealth and power, but also of the conviction that in New York, Americans could do anything to which they set their minds. And it concludes with a look at the new World Trade Center complex - including WTC One, tallest building in the northern hemisphere; the 911 Memorial and Museum; a church; a performance center; and the Oculus, among the grandest interior spaces in the city.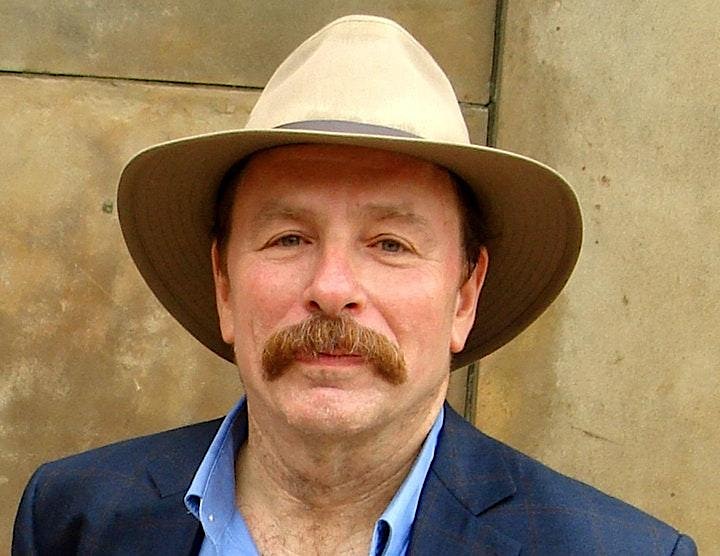 About the speaker:
A native New Yorker, architectural historian and former long-time staff member of New York's Landmarks Commission, Anthony W. Robins' most recent book, New York Art Deco: A Guide to Gotham's Jazz Age Architecture, won a New York Society Library "New York City Book Award" in 2018.
Anthony has completed an MA at London's Courtauld Institute of Art, and he lectures nationally and internationally on New York's history and buildings. A popular leader of architectural walking tours, he specialises in Art Deco, having organised series for many organisations, including the Art Deco Society of New York of which he is a long-time member and current Vice-President.
Robins was honoured with the 2017 Guiding Spirit Award from the Guides Association of New York City.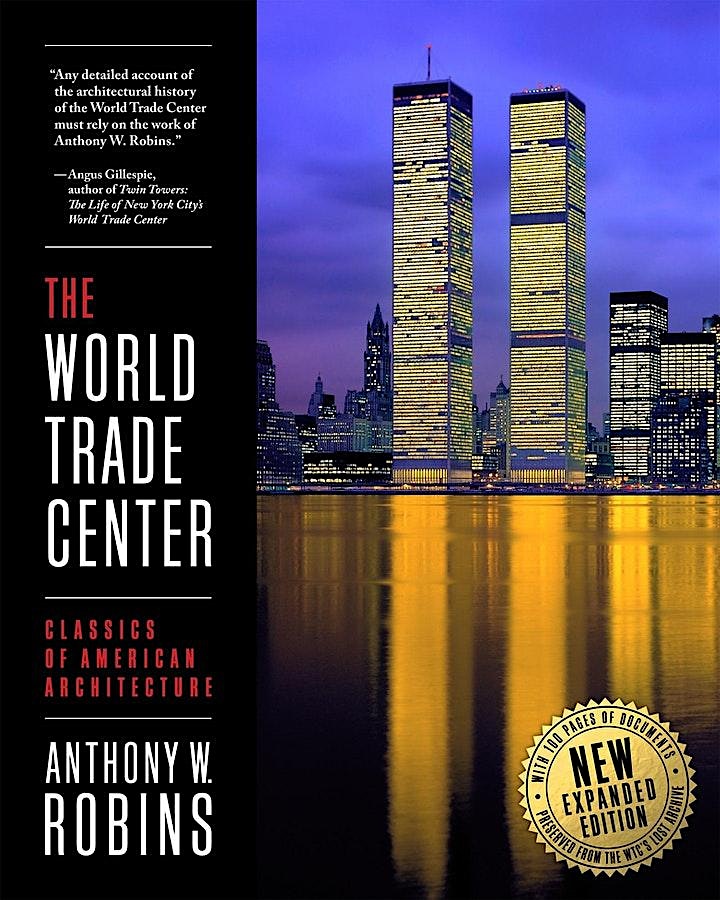 Please note this event will be delivered via a Zoom webinar.
All those who book will receive the LINK TO JOIN 24hr before and on the day of the event.
You'll be able to ask questions or make comments via the Q&A chat after the presentation.
We look forward to welcoming you at the event!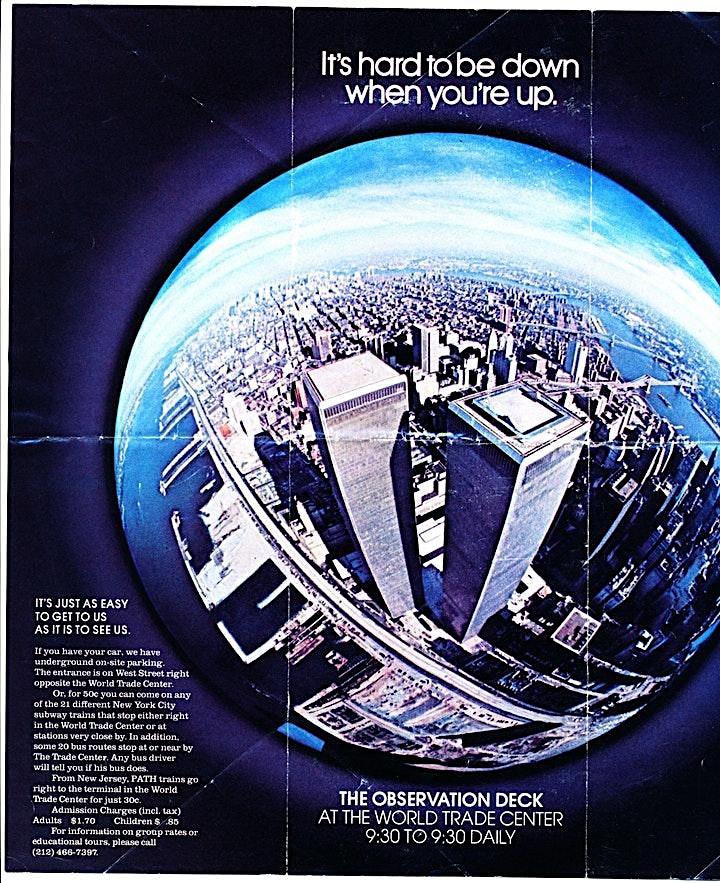 Organiser of World Trade Center - architectural history with Anthony Robins