World Usability Day 2010

Thursday, November 11, 2010 from 6:30 PM to 9:30 PM (GMT)
Event Details
The biggest day in the usability calendar, World Usability Day on November 11th, is just around the corner.  This year's theme is communication and provides an opportunity to create awareness for designs, products and services that improve and facilitate communication around the world.
To celebrate World Usability Day this year, the UKUPA along with major sponsor UX London, are proud to present an evening to stimulate discussions on communication.  The night will see 3 short presentations around the topic, along with additional breakout groups which will enable to you get up close and hands on with work in the area.
Presentations
1. Martin Belam, The Guardian
Presentation summary: Nearly two decades of the world wide web has revolutionised the way that traditional media companies communicate with their audience. In this talk, Martin Belam looks at several ways that Guardian News & Media have dealt with this transformation, whether it is instigating conversations with readers, introducing the concept of 'mutualised' journalism, or improving machine-to-machine communication with the use of linked data.
About Martin: London-based Information Architect for Guardian News & Media, with a decade of experience delivering digital products for media companies including the BBC and Sony. He is a contributing editor for FUMSI magazine, and blogs about information architecture, digital media and journalism on www.currybet.net
2. Giulia Piu, Buddy Bounce
Presentation summary: Buddy Bounce is a social tool that takes advantage of the video-enabled web in order to help people build more immediate and authentic relationships online. The idea was first presented by Giulia Piu and her business partner Emma Obanye, during the 'Startup Weekend London' (June 2010). Here they were awarded with the accolade of 'Startup most likely to make a million', and it has since then evolved into a new social engagement platform that uses e-face-to-face interaction as the main means of communication. The talk will introduce BuddyBounce and will describe the journey of transforming an intuition into a new business and a designer into an entrepreneur.
About Giulia: Giulia is a designer, creative thinker and entrepreneur. She is passionate about participatory design and she believes in the value of harnessing collective knowledge to design a better and more equal society. She studied Industrial and Communication Design in Italy (Politecnico di Milano) and Australia (RMIT). Following graduation, she spent 7 years working as UX Consultant and Design Researcher for renowned design agencies in Italy and UK, on a variety of challenging and multi-device projects. In the last year Giulia has completed her MA in Creative and Cultural Entrepreneurship at the Goldsmiths College in London where she explored how design and a people-centred approach to problem solving could be beneficial for business, society and the economy overall.  At present Giulia is working on her first start-up, BuddyBounce, and on a Business Design Toolkit that will help digital start-ups and SMEs to apply people-centred design techniques to design more customer-centric products and services.
3. Priya Prakash, Nokia
Breakout Groups
1. Applying user-centred design to your CV/job application - Nick Cochrane & Ben Clarfelt, Zebra People
Sending your CV to a prospective employer is always tough. How can it be tailored and communicated to the various people who will look at it? What do Recruitment Agencies want to see? More importantly, what do clients want to see? 
As a recruitment agency that has specialised in user experience since 2003, we can understand how hard it can be to show off you and your skills in the best way possible. But we've seen our fair share of CVs and we know that, in applying UCD principles, every CV can impact the prospective employer in the right way. 
The market is competitive, but drop in at our session on communicating yourself through your CV and we'll give you the benefit of our experience. 
2. Graphics in International Communication - Ansgar Küpper, IEHF
Much has been said about globalisation and localisation of products and services.  There has been less mention of the use of graphics and how this can enhance or hinder international/intercultural communication.
Come and explore key principles in the use of graphics (icons, symbols, illustrations) and try and apply it to international markets. We will combine presentation format with active participation. It would be great to hear about your experience in creating graphics for a culture, language or country which is not your own.
3. Communication tools for UX designers: advocate your work - Johanna Kollmann
4. Collaborative Communication - City University HCID
Come along, join in the discussion and keep up the conversation with fellow usability professionals.  Drinks and nibbles will be provided.
For more information on World Usability Day, head to http://www.worldusabilityday.org/
****************
Date: Thursday, November 11th
Location: The Cumberland Hotel, Great Cumberland Place, London W1H 7DL
Time: 6.30pm (for a 7.00pm start) til 9.30pm
We are looking forward to seeing you all there. If you have any queries about this event then please contact either Chandra (president@ukupa.org.uk) or Stuart (events@ukupa.org.uk).
There is no charge for this event.
Remember to follow us on Twitter: @ukupa
****************
Major Sponsor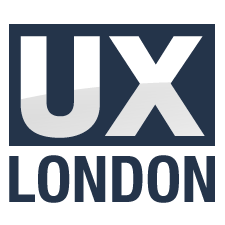 UX London is a unique three-day event combining inspirational talks with in-depth workshops presented by some of the industry's biggest names.
Whether you're beginning your career, or a seasoned professional, UX London is your chance to add core skills, absorb strategic thinking, and learn advanced techniques from pioneers in the field.
UX London presenters represent the cream of user experience practitioners worldwide. By attending, you will gain the wisdom of years of experience from this amazing cast of engaging speakers and effective teachers.  Speakers for 2011 include Alan Cooper, Robert Fabricant, Todd Zaki Warfel, Lou Rosenfeld, Kate Rutter and many more.
UPA members receive a 10% discount on tickets to UX London by using the discount code "UPAdiscount" when booking at: http://uxlondon2011.eventbrite.com. Don't forget to follow all the latest UX London news via Twitter though @uxlondon or the hashtag #uxlondon.
Other Sponsors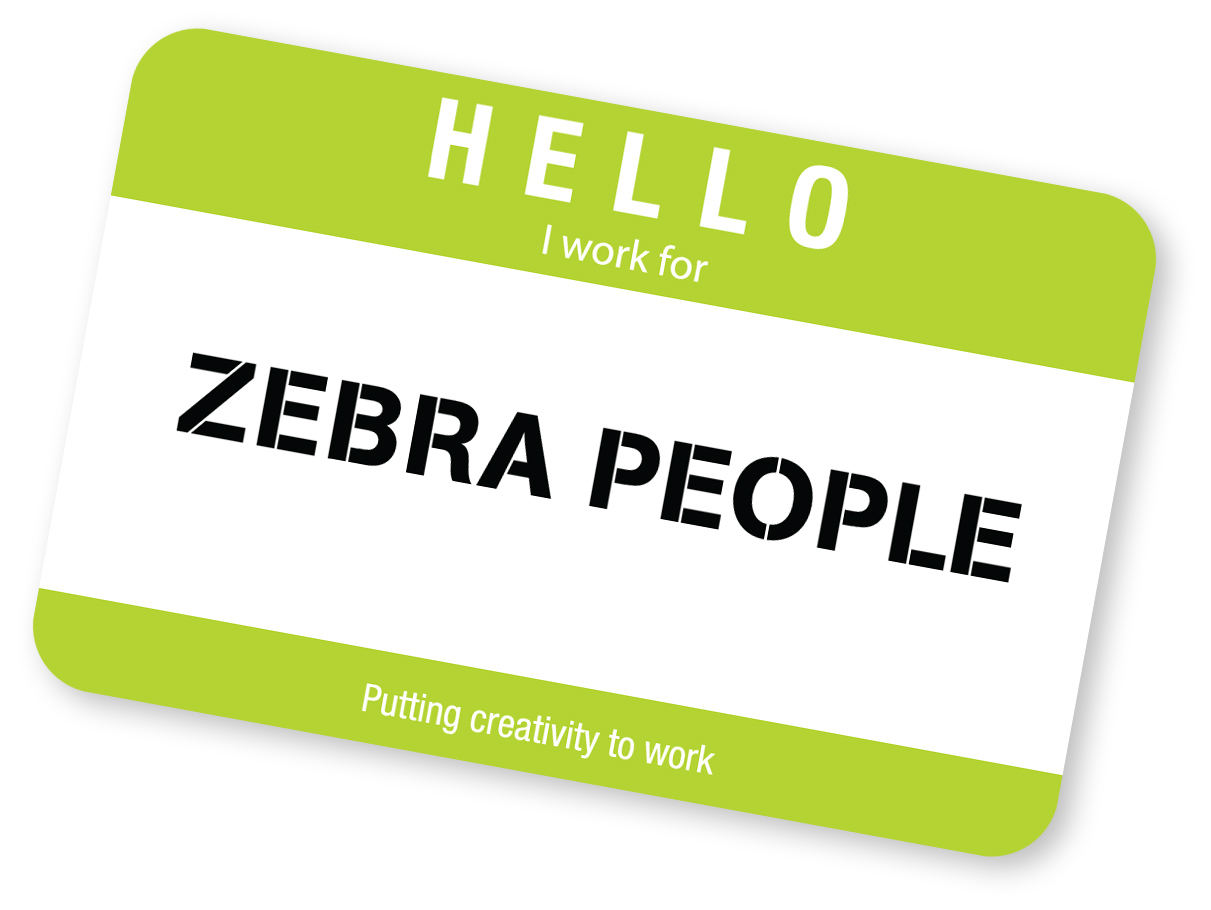 Zebra People is an interactive recruitment agency with a difference. As well as placing talent in digitally focused roles across creative, technical and management, we're also Britain's first ever consultancy, since 2003, to focus specifically on user experience.
Furthermore we are proud to host our highly successful not for profit event UX People, which provides practical learning opportunities for UX practitioners of various levels of experience. 
Ultimately Zebra People builds professional, long term, mutually beneficial relationships. Our skills and experience put us in a unique position to understand your needs. Our consultants have an in-depth understanding of our clients' needs and businesses along with direct industry knowledge, enabling us to hand-pick the right candidates for the right roles, taking into account skills, experience and cultural fit.
Our business partners are why we are here, and we aim to do the best job possible for you and your company. Sounds obvious but it's worth stating.



When & Where
The Cumberland Hotel
Old Quebec Street
W1H 7DL London
United Kingdom


Thursday, November 11, 2010 from 6:30 PM to 9:30 PM (GMT)
Add to my calendar
Organizer
The UK Chapter of the User Experience Professionals' Association (UXPA) is a not-for-profit organisation run exclusively by volunteers. We are affiliated with the International UXPA.
We bring together UK professionals who share a vision of creating compelling technology that meets users' needs, desires and abilities. These professionals come from a broad family of disciplines such as user-centred design, research, and human factors.
Through our events and other work, we:
- Provide UX practitioners with opportunities for learning and professional growth
- Champion the benefits of user-centred design techniques and approaches
Our Chapter is governed by some policies and bylaws of UXPA International, but has enough freedom to define many of its processes and policies. All of our bylaws are described in our Constitution, which was ratified in July 2013.
As a volunteer organisation, we do our best to support the community. Participation from, and collaboration with, the community is crucial.