World Usability Day: Year of Engagement

Thursday, 13 November 2014 from 18:30 to 21:30 (GMT)
Event Details
UXPA UK celebrates World Usability Day with 3 fantastic talks on the theme of Engagement. Amongst other things, you will hear novel techniques to engage at workshops, service design examples at Healthcare and employee engagement as the forgotten touch point of most services.
As always, there will be networking time over snacks and refreshments!
Logistics and format of the event
Date: Thursday, 13 November 2014

Location: Oliver Thompson Lecture Theatre, City University London, Northmapton Square, EC1V 0HB

Timings:

6:30 - 7:00pm: Registration and Networking

7:00 - 8:30pm: Talks

8:30 - 9:00pm: Networking 

Getting to the venue:

Please ensure you go to the main university entrance on Northampton Square and tell the security staff you are with the UXPA. There will be signs from main reception to the Oliver Thompson Lecture Theatre. The security guards at reception can also assist you to find your way. 

Nearest Tube stations: 
Many thanks to our WUD sponsor ExperienceLab:
ExperienceLab (@ExperienceLab) are an experience design research agency. We have been helping to drive innovation, shape new products and services, and direct strategic thinking for more than forty years. Our people-centred research methodology, DeepSight, draws on a range of research techniques. 
Find out more about DeepSight or download the ExperienceLab brochure (pdf).
Talks
We have three exciting speakers lined up for this event. Read on for details of the talks and some background on the speakers. 
PLAY: Simulating engagement  -  Rudy de Belgeonne & Ayhan Alman
Orange Labs UK is the innovation centre of global telecoms operator, Orange. Connecting with a rich innovation ecosystem including start-ups, leading industry players and academic institutions, its role is to demonstrate to Orange how it can innovate, not only in its future products and services, but also in the processes and methods it uses. It does this through a range of work modes: from blue-sky research projects that paint a vision for five to seven years in the future; to anticipation projects that pave the way for an upcoming product or service; to delivery projects that attempt to solve issues on a live product or imminent deployment.
A piece of research work that has been ongoing for the past 18 months revolves around ways that Orange can become more customer centric in its retail and support functions by building a more connected, collaborative, responsive and empowering relationship with its customers. We felt it was important to use a range of disruptive research methods to inform our thinking on this disruptive concept. Among the many techniques we have used during the project is an improvisation workshop with professional actors.
Actors go through a rigorous training where they acquire skills that help them to relate easily to strangers. They learn to be in the present moment, go with their impulses and use their body as instruments. Our hypothesis was that the skills of the actor would help us to simulate engagement with one of the services we envisioned. With this in mind we set up 3 days of workshops with a group of professional actors, combined with designers, engineers and business analysts. This presentation is a reflection on the process and the learnings from these activities.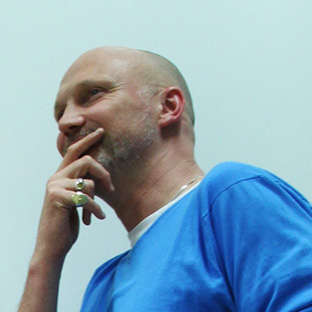 Rudy de Belgeonne has a first degree in Fine Art and a second degree in Computer Science, and ever since he has sought out roles that call for part artist, part technologist and all innovator. He has exhibited his work regularly as well as finding a natural home in User Experience as the field has gained momentum over the past two decades. In the 90s and 00s he worked in the emerging interactive TV industry, for clients including the BBC, Sky and Virgin Media. As social media and broadband entertainment grew he created products for companies like Playtech and Endemol. For the past 4 years he has been lead designer at Orange Labs, striving to bring the technology focussed work of the lab closer to the customer so that it can envision products & services that better fulfil their needs.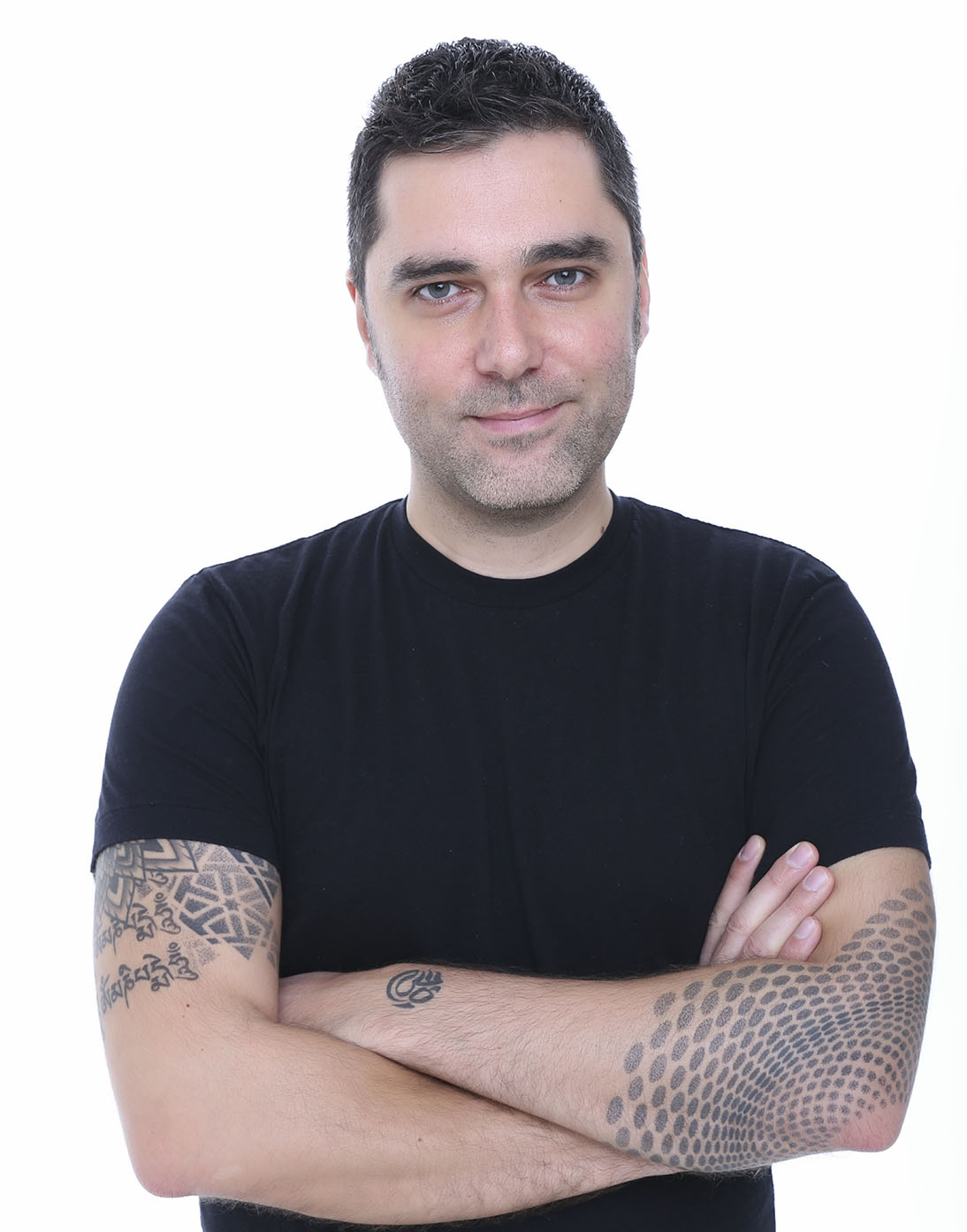 Ayhan Alman is an Experience Designer with more than 10 years industry experience in designing for 100+ brands, including eBay, The Coca Cola Company and Orange. His interest in performance art inspired him to explore acting and directing outside his day job. At Orange Labs he has found an environment in which he can introduce performance into research projects aimed at exploring human needs in technology. He is currently training in Gestalt Psychotherapy - a relational and experiential therapy form - which also helps him to design and facilitate workshops.
Finding a winning formula: healthcare, service design and innovation - Sarah Morris
Whereas the Public Sector used to be the target market for service design, healthcare is emerging as the new frontier, and whilst the opportunities are obvious, what are the realities of working in this industry? Sarah has been part of DigitasLBi's internal innovation incubator - DIG (Digital Innovation Group) - working for AstraZeneca, a major healthcare company. She will share not only the overall aims and ambitions of DIG using real project examples, but also touch on lessons learnt, and what she would do differently second time around.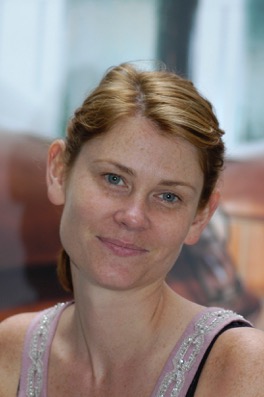 Sarah Morris has been at DigitasLBi for 10 years where her role has included directing UK and global client engagements, leading a 40-strong UX team, and her current role as design director for an internal innovation incubator. She strives to foster both a creative and collaborative culture in pursuit of great work, and is a keen advocate of 'enjoying the journey'. Sarah's strengths lie in creating robust and meaningful customer experiences by leveraging user insights and stakeholder input in the creative process.
Sarah has a wide variety of experience that she brings to her role, including significant experience in research - having run her own company for 3 years specialising in the effective translation of research insights into design - and a background in interaction design and innovation, having started her career at IDEO London. Her education in visual communication means she understands how to execute on brand to create meaningful customer engagements.
Designing and Consistently Delivering a Differentiated Customer Experience - Andrew McMillan
Have you really thought about what your customers experience when they interact with you and how they subsequently feel about your brand or organisation? Many businesses focus on their services or processes when they think about customer experience and the interaction with staff is left to chance. Many of the numerous awards John Lewis win cite the quality of the experience delivered through their staff as much they recognise the quality of their products and services. It's a potential major point of differentiation in a crowded marketplace and one that many organisations fail to capitalise upon.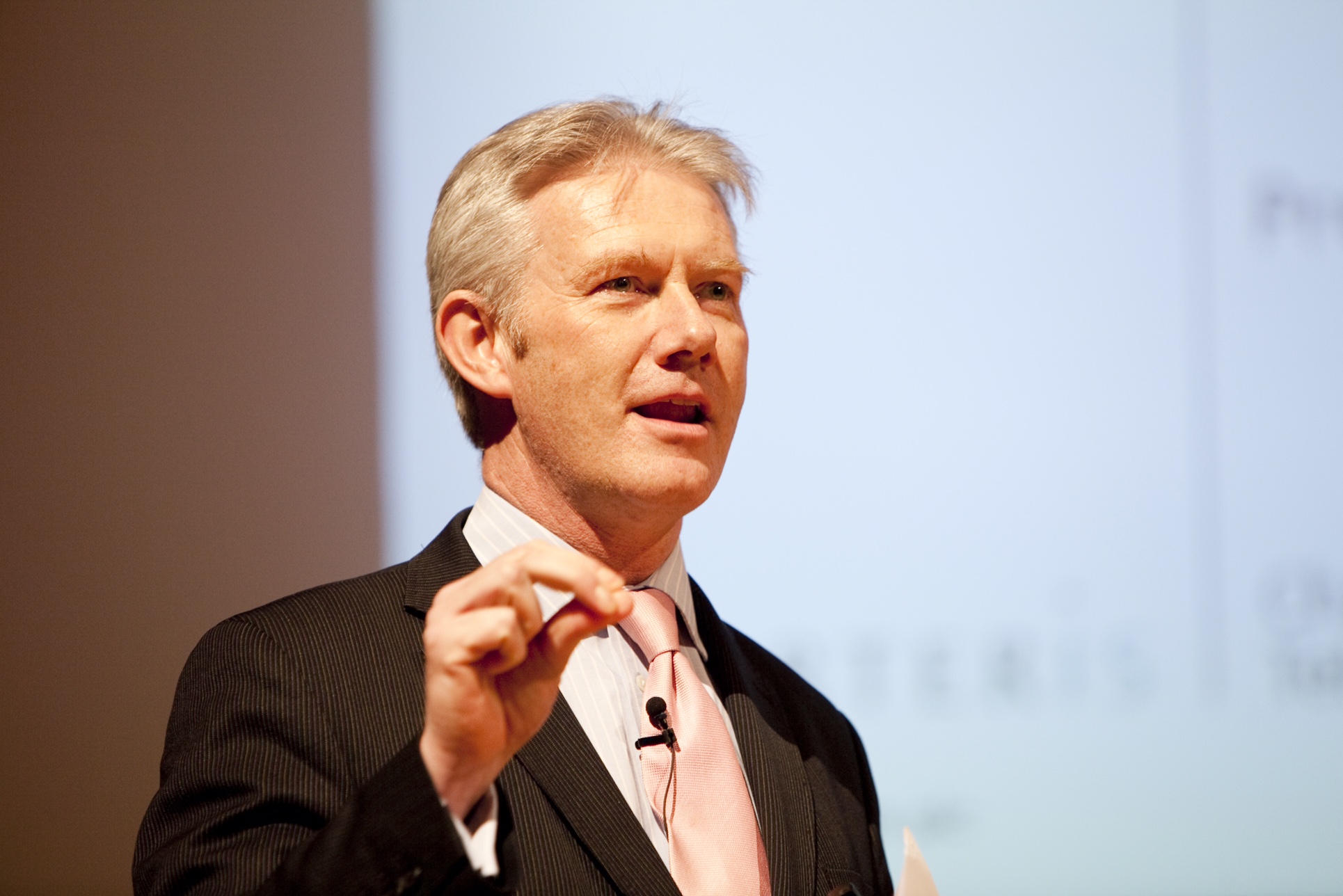 Andrew McMillan started his career as a management trainee with the John Lewis Partnership at Brent Cross. He quickly moved up through the management ranks and led a number of selling teams in different branches culminating in managing the furniture floor in the flagship Oxford Street branch. From there he moved to the head office to take charge of the department stores' customer-centric Intelligence Team. They acted as an internal business consultancy reporting on competitive strategy, product differentiation and value, catchment area demographics for new branches and customer service.
In 2000 Andrew was asked to lead on customer service for the department store division. The role saw him develop JLP's market-leading culture and attitude towards customer service and sales with the 20,000 customer-facing Partners in 26 John Lewis shops across the UK. That customer-driven culture is something that has now become synonymous with the John Lewis brand and during his tenure John Lewis won awards for customer service from Which?, Verdict and Retail Week and were frequently cited in the media as a leading customer oriented organisation. He was also responsible for the management and resolution of the group's escalated customer complaints. While at John Lewis, Andrew advised many other non-competing organisations on their customer service strategy and became recognised as an expert in the field.
Immediately after leaving John Lewis, Andrew joined a City based consultancy as a Principal Consultant. Andrew specialised in employee engagement, customer experience, and customer centric business change. He led projects for Plymouth City Council where he helped them re- design the access to, and provision of, Adult Social Care services – a project which subsequently won a national award. He supported a number of NHS foundation trusts to successfully develop and implement their patient experience strategies. He also worked with a number of high profile private sector clients, supporting them to differentiate their businesses through employee and customer engagement.
Any questions?
If you have a question or comment, please contact the event's curators, Stavros and Kristine.
And remember...
You can follow us on Twitter @UXPAUK and subscribe to our newsletter to hear about more events. Plus, if you're in the market for a new role, check out our jobs board.
Do you have questions about World Usability Day: Year of Engagement?
Contact UXPA UK
When & Where

City University London
Northampton Square
EC1V 0HB London
United Kingdom


Thursday, 13 November 2014 from 18:30 to 21:30 (GMT)
Add to my calendar
Organiser
The UK Chapter of the User Experience Professionals' Association (UXPA) is a not-for-profit organisation run exclusively by volunteers. We are affiliated with the International UXPA.
We bring together UK professionals who share a vision of creating compelling technology that meets users' needs, desires and abilities. These professionals come from a broad family of disciplines such as user-centred design, research, and human factors.
Through our events and other work, we:
- Provide UX practitioners with opportunities for learning and professional growth
- Champion the benefits of user-centred design techniques and approaches
Our Chapter is governed by some policies and bylaws of UXPA International, but has enough freedom to define many of its processes and policies. All of our bylaws are described in our Constitution, which was ratified in July 2013.
As a volunteer organisation, we do our best to support the community. Participation from, and collaboration with, the community is crucial.