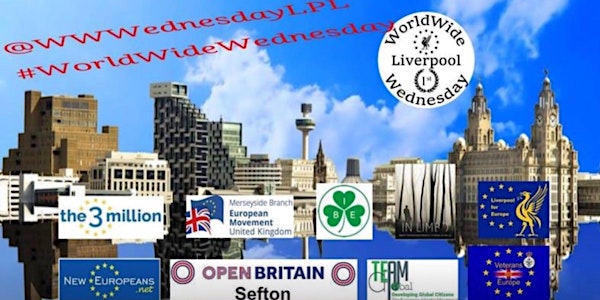 World Wide Wednesday: 20X20 Vision, the Future for our Cities and Regions
With crisis upon crisis hitting, what is the future outlook for our city and region?
About this event
In the midst of the global pandemic and with Brexit deadline looming with little or no firm information or plans coming from the government.
Public health officials have said poorer more deprived areas could face permanent restrictions.
While problems with supply chain and the ports have seen government sending advice to schools to stockpile food supplies.
'The forgotten north' - parents and heads accuse government of turning a blind eye to school closure chaos.
The question of the Northern Ireland border still hangs over negotiations with the internal market bill sitting in the background, meanwhile President elect Joe Biden has stated his views.
What will all this mean to a port and region facing Ireland, the Atlantic and the world for trade, business and employment.
We have invited three speakers from different backgrounds and political views to come and express their thoughts.
Louise Ellman former Cooperative & Labour MP for Liverpool Riverside. She was Vice-Chair of Lancashire Enterprises, and served as Chair of the Transport Select Committee from 2008 to 2017.
Lord Mike Storey, Liberal Democrat spokesperson on education, families and young people in the House of Lords, former leader of Liverpool council.
Cllr Tom Crone Leader of the Green Party on the Liverpool Council.