Worlding and Unworlding Central Europe with Ursula K. Le Guin
A Fictional Travel Writing of Ursula K. Le Guin (Dr Eliza Rose, U of North Carolina at Chapel Hill)
About this event
As a college student, Ursula K. Le Guin (then Ursula Kroeber) wrote her first novel manuscript. Titled A Descendance, the story was set in the invented realm of Orsinia – an "unimportant country of middle Europe." From her site of exclusion as a young woman seeking entry into a patriarchal publishing world, she staked out a country where her imagination was sovereign. Daughter of anthropologist Alfred Kroeber, Le Guin used a quasi-ethnographic toolkit to develop a complex fictional world for Orsinia complete with a Slavic-Latinate language, intricate class system, and history of Austrian annexation. Orsinia became the setting of two novel manuscripts, thirteen stories, and three folk songs. This talk argues that the critically neglected Orsinian corpus indexes Le Guin's career as a trajectory of sharpening self-awareness, for even by virtue of its duration as a project (1948-1990), it tracks her growing criticality as an author. Drawing from Gayatri Spivak, Donna Haraway and Katarzyna Murawska-Muthesius, I explore ethnography and fictional "worlding" as relatedly fraught ways of "knowing" the other. Orsinia builds on the literary tradition of the Ruritanian romance (fiction authored in the West yet set in invented Central European countries). These genre parameters make Orsinia a unique site in which Le Guin overcame the limitations of the script she had been dealt.
PLEASE NOTE: This event is free, but registration is required. All registered attendees will receive a Zoom link prior to the event.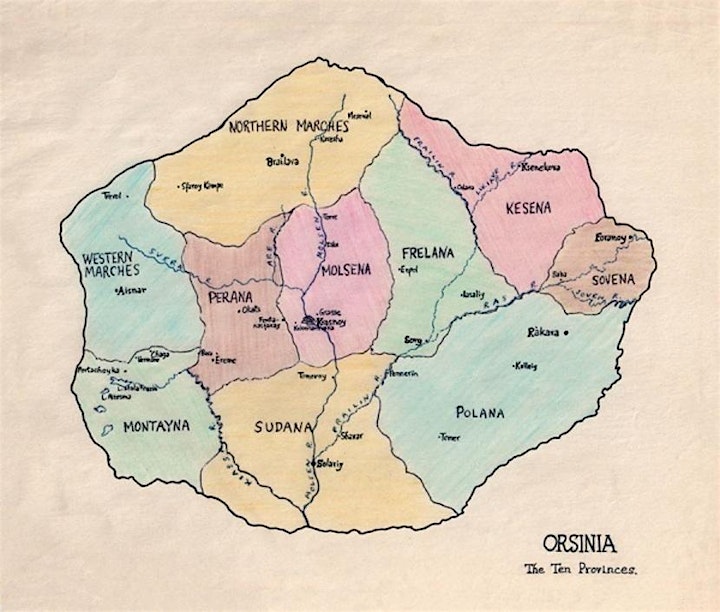 Organiser of Worlding and Unworlding Central Europe with Ursula K. Le Guin
This clusters brings together researchers with an interest in the mobility of texts, objects and people across borders; translation, translatability and Untranslatables; the dissemination and transformation of texts across cultures, media and languages. Colleagues who participate in this cluster work across a variety of texts and sources, as well as geographical and chronological areas, privileging a comparative approach. Researchers from this cluster are involved in projects that explore women writers; texts and migration; the dissemination of books; the reception and re-adaptation of literature; world literature.