Description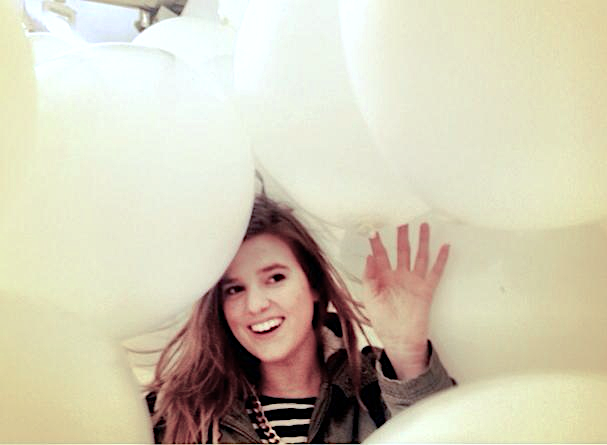 SPECIAL OFFER FOR LIMITED TIME. USE CODE HAPPY25 TO GET 25% OFF ALL TICKETS.
Feeling cold? Grey Skies? Feeling the Winter Blues? Fret not! The Winter Happiness Festival is back!
Imagine gazing over the River Thames and then IMMERSING yourself with hundreds of eco-friendly PURE WHITE BALLOONS!
Experiencing workshops on happiness, peace & joy by world-class, engaging speakers.
Discovering 10 HABITS FOR A HAPPY LIFE with our brand new displays with audioguides.
If you want to start 2019 with positivity and wellbeing, this Museum of Happiness event is for you. Read on...
Enjoy a FUN-PACKED and MEANINGFUL weekend, overlooking the river at the brand new and beautiful Re:Centre in Hammersmith. The sunsets are so beautiful here!
Join us for a healthy and planet-friendly meal. Scrumptious vegan food and delicious vegan chocolate from the Well-Bean Company will be available throughout the day. (Who Stella McCartney gets her plant-based chocolate from-if it's good enough for Stella, it's good enough for us ;-))
Our tickets have sold out every single year, well before the festival starts, and we expect this year to sell out within days.
So don't delay - the sooner you book, the more options you have available.
Grab tickets now for you and your friends and enjoy a wonderful day - children welcome for free as a gift!
Tickets are refundable up to 7 days before, so register now, risk-free! :-)
Tickets are transferrable - you CAN gift tickets to friends and family.
Children can enjoy everything for free with an adult.
Young people and OAP- donation based tickets available.
---
Our Workshops Are Exploring the Theme 10 Habits For A Happy World
SATURDAY WORKSHOPS
12-12.50pm Habits of Happiness: Discover secrets of the science of happiness and learn how to rewire your brain in order to live a happier more fulfilling life with Museum of Happiness co-founders Vicky and Shamash and Shaileen Shah founder of Happy Life Habits. Vicky and Shamash will be sharing the techniques they share in companies and communities all around the world and Shaileen will be sharing his own personal journey, core transformative practical practices you can implement into your daily life immediately and how to sustain the practices so you reap the full benefits. 'Happiness doesn't come ready-made it comes from your own actions' Dalai Lama'.
1-1.50pm - Appreciation & Gratitude: Join Sarit Gafan, author of Gratitude Goldmine blog and founder of Club Gratitude, as she shares how she used the power of Gratitude to awaken out of a 15-year depression. Sarit now shares the practice of Gratitude for flourishing wellbeing and practical, playful exercises in companies and communities and is currently in conversation with the United Nations to co-create UN Gratitude Day. Join Sarit as she shares the wisdom and insights of this transformational practice and learn practical ways that it can start to enhance your life.
2-2.50pm Play: Awaken your childlike joy and inner child with holistic laughter coach Melanie Bloch, founder of Mind And Body Balance, supporting body-mind connection, inner peace and innate wellbeing. Join Melanie as she leads us through a playful, connecting adventure through laughter yoga.
BREAK
3.30-4.20pm Exploring Our Purpose: (through rhyme and poetry) At 19 Jaidon was on the path to be an accountant, using his innovative skills and raw talent for rap to learn and support classmates in accountancy revision. In these moments Jaidon felt a calling to revitalize the world of learning. "Who says learning and revision has to be dull, what can't it be fun?!" Jaidon followed his heart, combining his raw talent for rap and his passion to make a difference in world and Rap Association was born. Jaidon is now the CEO and founder of this unique community interest company, connecting and inspiring young people, individuals and organisations to unlock their creativity and empowering them to tap into their unique skills using rhyme and poetry. Join Jaidon and Cion in a fun, relaxed workshop to explore purpose and meaning through rhythm and blues. (No prior rapping skills required- the more playful the better!)
4.30-5.30pm You and the World: Join us in exploring how to cultivate more happiness and peace in ourselves, for animals and the planet. 'Peace in oneself, peace in the world' Thich Naht Hahn' Vicky Johnson Co-founder of the Musem of Happiness will lead us in a loving-kindness meditation for the world, followed by a sharing circle where we can share stories, ideas, inspiration and make practical pledges for a happier, kinder world for ourselves, animals and the planet.
6.30pm - 8pm Ecstatic Dance Experience: Join WATERBIRD for an immersive adventure of sound, body and soul. Dive into the rhythm as you loose control. Flow like a river. Feel high like a bird. Move, play, connect, sweat, stretch, release, renew, improvise, transform. Guide by your inner free spirit and tune into your truth while respecting others in their dance journey as we create a sacred space together. This is a safe space to embrace "all ways of dance" and express your emotions to reach deeper feelings and ecstatic highs through movement and music.
PS - If you'd like to go for a 'Happiness Tour' with tea and chocolate off-site with our lovely friend Natasha, check this out!
---
SUNDAY WORKSHOPS
12-12.50pm Love and Self-Compassion: Co-founders of the Museum of Happiness, Vicky Johnson and developer of the Kindfulness Program, Shamash Alidina, will be sharing with you stories and insights from their journey into greater self-compassion for themselves and helping others with that journey too.
Self-Compassion has been found to trump self-esteem and lead to greater levels of wellbeing and resilience, and reductions in anxiety and depression. You'll explore how to make self-kindness a daily ritual and apart of your being! Happy days!
1-1.50pm Observe and Be Mindful Shamash Alidina co-founder of Museum of Happiness and founder of Teach Mindfulness will be guiding us in some peaceful and practical mindfulness exercises for relaxation, stress management and for an enhanced connection with ourselves and the world around us.
Alongside coach Jane Jackson who will be sharing her own personal journey of how mindfulness enabled her to overcome childhood trauma and she'll be sharing practical tips on how to befriend our difficult emotions and live in harmony with our inner world.

2pm-2.50 Relationships and Community Explore the Kindness Cafe, where we come together to nourish ourselves through connection, relationship building and community, as opposed to yummy food being on the menu! You will select a starter, main and dessert from a playful menu and share moments of connection with fellow attendees. "There are no strangers here; only friends you haven't met yet". William Butler Yeats.
BREAK
3.30pm-4.30pm
Wisdom and Wonder Join Sanderson Jones founder of Co-founder of amazing community organisation Sunday Assembly, where the motto is; Live Better, Help Often, Wonder More. Sanderson will take us on an explorative adventure inside of ourselves, exploring these wonderful themes.
4.45-5.45pm Direction Join the amazing Nina Bubamara, artist, creative, coach and creator of the I am circle movement. For a future-focused workshop as she guides us through a playful, reflective and intentional letter-writing exercise to our future self and helps us map out a vision board for our year ahead. Using a visualisation meditation to reveal our desires for the path we wish to walk down for 2019 and beyond. The letter will be sealed with self-compassion, posted with conviction (in the 'I am' post box) and delivered back to you at an unknown time in the future. "I realised it was okay for me to think about and identify what I truly wanted in my heart, remarkable things began to take place in my life." Melody Beattie
6pm-7.30pm Silent Disco with the Amazing Nobodys Watching - Dancing has the power to bring more joy in our lives, and it's accessible to everyone. We want to create space for people to dance their ass off with no right or wrong moves. With the physical benefits of a workout and the feel-good benefits of a night out, you will leave this experience in a contagiously good mood. Here's the story of how it started.
PS - If you'd like to go for a 'Happiness Tour' with tea and chocolate off-site with our lovely friend Natasha, check this out!
---
MONDAY WORKSHOPS
Beat Blue Monday Mindfully!
12-5pm - Crafternoon - On Blue Monday, we will be hosting Balloons and Craftanoon, giving you the opportunity to play and immerse yourself in the mindful balloon room if you've booked it, and also make art with heart for the kindness flash mob later in the day.
5pm-6pm - Kindness Flash Mob - We will take to the streets handing out balloons with nice messages on, cards of kindness, flowers, and giving out free hugs and high fives to spread happiness on the supposed most depressing day of the year.

6.30-8pm - Sound bath and Sound Healing - For the festival finale we are delighted to be joined by record-breaking sound bath and sound healer Sarah Waite. Sarah's unique approach offers a beautiful combination of psychology, meditation, hypnotherapy, sound, movement, nature, and arts. Made to meet you where you are, towards a healthier, happier life and world.
BENEFITS OF 'GONG BATHS' (also known as 'sound meditation' or 'sound healing):
• Create a state of deep relaxation, to calm the mind and release tension
• Decrease stress and anxiety levels
• Improve sleep
• Increase clarity of mind, awareness and insight
• Re-harmonise, physically and mentally
• Reactivate dis-eased cells and parts of the body
• Stimulate quicker recovery from illnesses, wounds, and invasive medical treatments
• Enhance concentration and creativity
• Remove blocks and toxins
• Improve sense of hearing
• Awaken higher states of consciousness, and a deeper connection with your true self
Here's to co-creating a happier, kinder and more playful world together!
With love,
Museum of Happiness team x
PS - If you'd like to go for a 'Happiness Tour' with tea and chocolate off-site with our lovely friend Natasha, check this out!
---
More Details
You can enter for free and enjoy some arts and crafts, write on our gratitude tree, chill out in our chill out area, read a happy book from our little library, browse vegan food stalls and watch the sunset over the river themes.
We will have awesome speakers and workshop leaders sharing on the theme Happy World.
A magical mindful balloon room filled with hundreds of pure white eco balloons.
Chill out zone overlooking the water
Arts and crafts station
2 Vegan food stalls, the best vegan chocolate, cheese and cake you can ever imagine!
Ecstatic dance, silent disco, kindness flash mob
A healing sound bath to close the festival who recently broke the world record for the largest gong bath in the world!
Kids welcome :-)
Good disability access.
---

How to Book Tickets
1. Decide if you want to come on Saturday, Sunday or Monday Evening or all Three.
2. Decide if you just want to come to:
a) Just some workshops
b) Some workshops and balloon room and Happy World Exhibition
c) Special Evening Activities (Saturday - Ecstatic Dance. Sunday - Guided Silent Disco. Monday - World Class Gong Bath).
d) All of Above (Recommended if you're coming all the way - try a bit of everything!)
3. Select the appropriate tickets and book, risk-free. We even have some full-day, all-inclusive tickets, if you want to come to everything...or if they are sold out, pick and choose what's right for you.
---
FAQs
Are the balloons eco-friendly?
Yes, we are going to use biodegradable balloons. They will most likely be high-quality natural latex - an organic material that is full biodegradable. We will confirm exactly which ones we select next week. We will also not be releasing the balloons to ensure no harm to wildlife or marine animals.
Are there ID or minimum age requirements to enter the event?
Anyone below age 16 needs to come along with a responsible adult. Children aged 10 or below can come for free with an adult.
What are my transport/parking options for getting to and from the event?
Very limited parking. 18 minute walk from Hammersmith tube station along the River Thames.
>>> Click here for the walking route from Hammersmith tube station - beautiful way to start the weekend!
What can I bring into the event?
Just yourself! Bring along some cash in case you wish to buy lunch and purchase any of our sustainable merchandise.
How can I contact the organiser with any questions?
Sure! Email smile@museumofhappiness.org or click on contact with your questions
What's the refund policy?
You can request full refunds up to 7 days before the start of the event. After that, no refunds, but you're welcome to swap your ticket with a friend if you wish! Share the love...and the happiness!
Will you take photos or video?

Yes, we do, so future visitors can get a feel for what to expect. If you don't want to be in any photos, just let our Museum of Happiness photographer know and s/he will make sure you're not in it. We reserve the right to make use photos/film to share when we do future events and on our website.
However, we can't of course guarantee other visitors will not take photos, just like most public events. If this is a big issue for you, we recommend you come along to our Friday night community events instead.

Schedule
The schedule is subject to change, but don't worry it'll all be amazing :-)
Health and Safety and Happiness
By agreeing to attend this event, you are agreeing to the health and safety terms and conditions which will be published to read one week before you attend the event and emailed to you once we've finalised it. Especially note to take care in the balloon room, and no children below 16 allowed in there without a responsible adult. You will be asked to sign a little disclaimer for the balloon room at the event too.
Thank you!
FINDING THE CENTRE
The Recentre is located overlooking the River Thames. The most beautiful walk from the tube station is to go from the station straight towards the river, and then walk along the river to the ReCentre.
The Centre is at the junction of Rainville Road and Bowfell Road, next to the River Cafe. Or access via River walk.
You can find it on Google Maps here.
You can also find more directions on their website here.
Here is an image of what the venue looks like from Rainville Road side (by night!):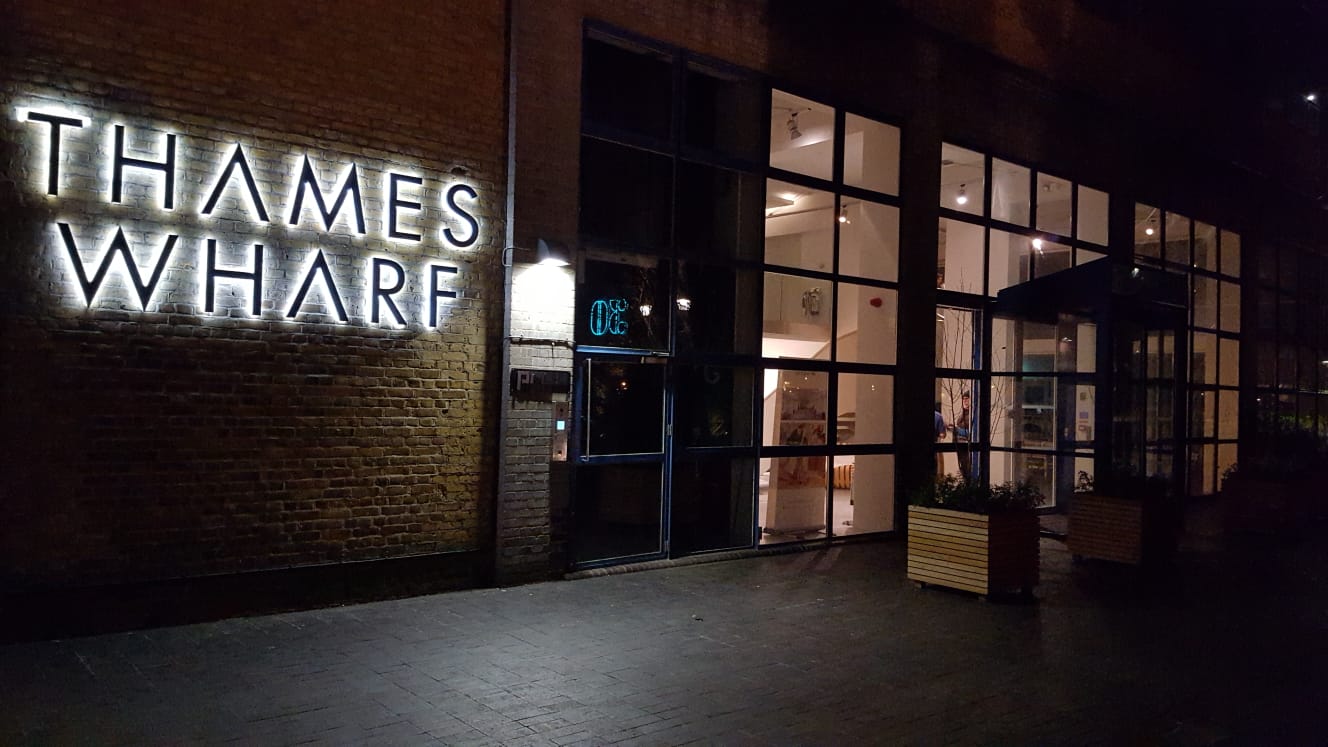 Organiser of World's First Winter HAPPINESS Festival is Back! (by River in HAMMERSMITH)
The Museum of Happiness is a new non-profit on a mission to make the science and art of happiness fun and accessible to everyone!
We offer a variety of interactive experiences, workshops and events to help people discover practical techniques to boost mood, bust stress and build connection.