Description
We're celebrating 'Loving Later Life' at Saltburn with the World-Record Breaking Attempt at the 'World's Largest Waltz' Our aim is to break the current World Record set in 2007 and held by Bosnia (with 1510 couples waltzing) by bringing together 2017 COUPLES to participate in the Teesside Waltz on Saltburn Pier and Promenade on 19 May 2017.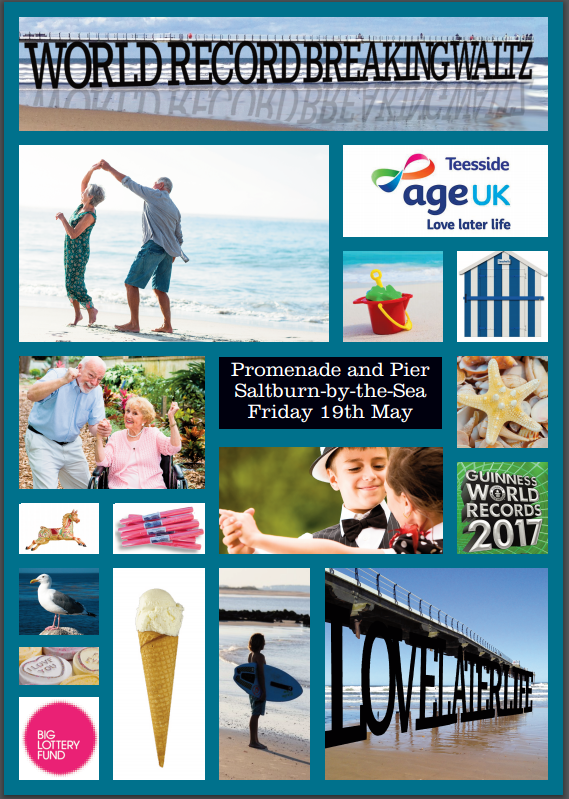 Whatever your age or ability, come along and dance to the original composition 'Teesside Waltz'. We all need to dance the same steps so we will soon upload to 'youtube' the step sequence (no freestyling allowed) everyone must do the same routine. Entry fee includes 'World Record Breaker Medal' and a World Record Breaker Rain Mac - for if the Heaven's open 'we're dancing in the rain'.......!
Outside of the main record breaker attempt there are a host of activities to fill your day, in the main event marquee in Valley Gardens in Saltburn. Taster sessions in zumba, belly dancing, jiving. Try your hand with a range of arts and crafts, pop in to Saltburn Community Theatre for Afternoon Tea, or sample a bit of Tea Dancing . The town will be buzzing with things to see and do, meet up with a host of groups and clubs that will be celebrating living life to the full. We'll have stalls from Stockton's Victorian Sweet Kitche (below),
Macmillan Health Awareness and Action on Hearing Loss. We'll have performances from Valerie Grainger and her Tribal Belly-Dancers, plus Donna Moore from Kiddleydivey - participants are welcomed!
We also have Saltburn's beautiful walks and scenic views - however the main challenge will be to waltz continually in a sequence format the same steps for over 5 minutes - are you up for the challenge? Then come and help us celebrate this fabulous World Record Breaker to the Teesside Waltz, especially composed by Jeremy McMurray.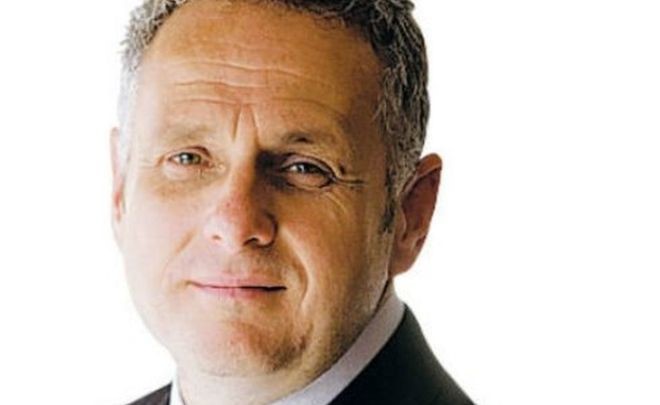 Accomplished author, public speaker, Northern Echo columnist and BBC Tees presenter, Peter Barron, has signed up to the World's Largest Waltz and we are sure there will be some stories to tell.
Tickets are available through Eventbrite, payment methods are secure online payment with a credit/debit card, or you can order your tickets and send a cheque to Age UK Teesside. Alternatively, you can give us a call with your details and we will book your tickets directly. Call us on 01642 805500.
Practise your steps by watching our video on YouTube:
https://www.youtube.com/watch?v=WaUcFBkKFGY&list=PLqfT7Jtbq_M5xRwkrWoHXTyO8nQzHY1VA
This event is being funded by The Big Lottery Celebrate Fund.