Worldwide Animation Competition with renowned animation judges. In partnership with SyncSketch, Anim School and Ramon Arango.
About this event
We are very excited to announce a Worldwide Animation Competition with a topic - 'Escape From Earth' - we have world famous animation judges, prizes from renowned animation companies and much more!
Guidelines
Theme: Escape from Earth
Start Date: 20th July 2020
End Date: 14th September 2020
Length: minimum of 5 and a maximum of 15 seconds (quality before quantity, don't bite more than you can chew).
Animation rig: Please download Malcom rig from the following link and follow the rules What you can & can't do, this apply to this competition as well.   https://www.animschool.edu/DownloadOffer.aspx
Submission: You can simply upload your submission at https://syncsketch.com/. Then you will have to fill up your application through eventbrite and provide us Syncsketch link to your creation.
Animators can choose to do a fully body-mechanics shot, or a fully acting shot, or a mix of both. Animators can choose existing audio from any medium or record audio themselves.
Animators may add environment and props to their shots, but the quality of those props sets will not influence the final decision for the winner. We want animators to focus on the animation and use whatever they want to add to their shots as far as it is not offensive or illegal.
Animations will be judged by: Quality, Originality, Idea, Appeal, Acting, Body-MechanicsAnimations will not be judged by: Length (as long as it's inside the 5-15 second). Render or any other addition to the shot (other departments work) besides animation. Playblasts are just as fine as fully rendered shots. Only the animation will be under scrutiny.
Good luck!
Competition Judges:
Andrew Gordon
Andrew Gordon has been working in the animation industry  professionally since 1994. Joining Warner Bros. Classics in 1995, later joining Pixar Animation Studios in 1997. There he worked on A Bug's Life, Toy Story 2 and 3, Monsters Inc, Monster U. Finding Nemo, Finding Dory, The Incredibles 1 and 2 and Ratatouille among many other projects and films.  Some of the the characters he led include Mike Wazowski from Monsters, Gill, from Finding Nemo and Edna Mode, the costume designer in "The Incredibles." He was Supervising Animator for the academy award nominated short "Presto". Andrew was a directing animator on Monsters University and other projects. Andrew recently was a director in the promo group creating material for films such as Incredibles 2. After 20 years at Pixar, he left Pixar to explore the next chapter abroad. After a brief stint in Paris at Illumination, he is currently the Head of Animation (features) at Dneg, an academy award winning studio in London.
He was awarded "Outstanding Character Animation in an
Animated Motion Picture" by the Visual Effects Society for his work in Finding Nemo. Andrew is also the creator of the secret spaces at Pixar : the Love Lounge, Lucky 7 and Hearth Lounge.
Since 2000, Andrew has been passionate about teaching the next generation of animators, lecturing throughout the world on Animation, Story & Character. Andrew also works with businesses such as Sales Force, Pinterest,  & Deloitte to teach them about creative culture and storytelling. Andrew is a member of the Academy of Motion Pictures Arts and Sciences. He lives in London with his wife and two children.
Marion Strunck
Marion Strunck studied Character Animation at the Animation Workshop in Denmark and is currently Lead Animator at Framestore in London. She worked on several films including Mowgli, Ready Player One, Detective Pikachu and His Dark Materials.
Ere Santos
Ere is a Canadian Animator who has been working in feature films for 3 years. He has worked at well renowned studios such as Sony, Pixar, MPC, and DNEG. Ere's greatest passion is in character animation and performance. He currently works as a Senior Animator at Jellyfish Pictures in London.
Simone Giampaolo
Simone Giampaolo is a London-based director and animator with an insatiable appetite for storytelling. In 2013 he graduated with Distinction from the BA(Hons) Computer Animation Arts course at the National Centre for Computer Animation in Bournemouth (UK).
Between 2014 and January 2018 Simone has been working as animation director and CG generalist in the commercial department at Blue-Zoo Animation on a multitude of projects for clients such as Cartoon Network, Disney, LEGO, Nickelodeon, Marvel, Lucasfilm and BBC.
After finishing crafting a mini-series at Jellyfish Pictures in London, he's now directing a commissioned short at Aardman Animations (which has been representing him as short-form director since 2018).
Rodrigo Costa
Rodrigo Costa is an an animator based in London. He has worked both in VFX (ILM, Framestore, MPC) and feature animation (Illumination and where he currently works, DNEG) His passion for animating is only rivalled by his passion for talking about animation and analyzing it.
We are excited to see your creations!
London ACM SIGGRAPH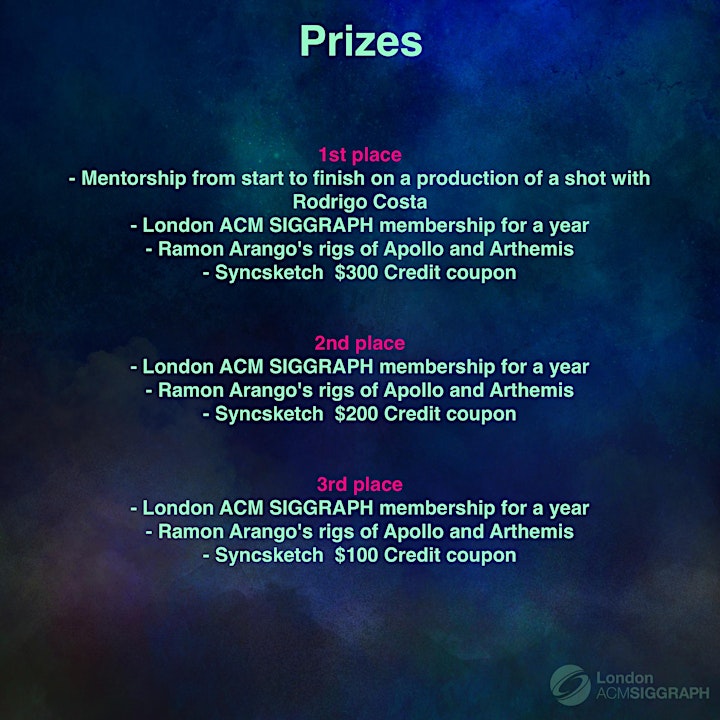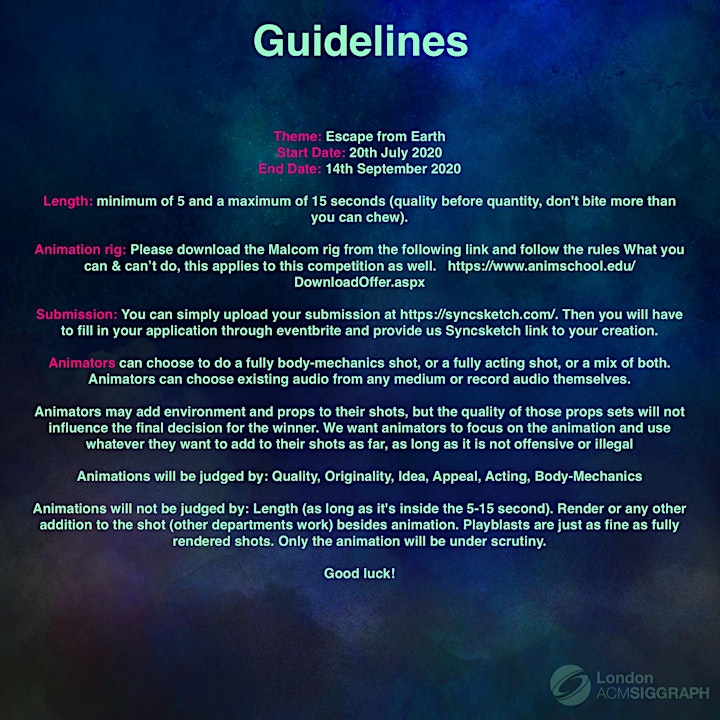 SyncSketch
SyncSketch is an extremely powerful and robust web-based synchronized real-time platform for the animation, VFX, and game market. SyncSketch drastically reduces artistic iterations, by providing tools for a seamless artist to artist communication and precise and rapid art direction. No matter if you team is using syncsketch to conduct a real-time synchronized director review with up to 60(+) participants, or give peer-to-peer feedback - the speed and simplicity keeps artists happy, and will save any production a significant amount of time and money. The goal is to archive higher quality results faster, without any notes getting lost in translation.
Product Platform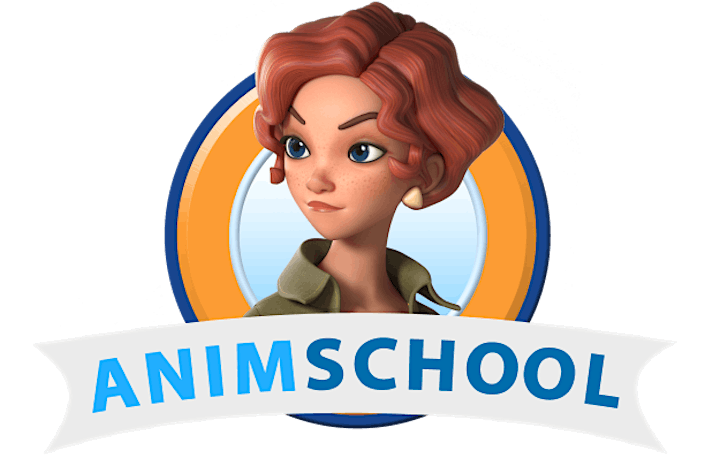 AnimSchool
AnimSchool is an accredited (ACCSC) online school for learning 3D animation, modeling and rigging. AnimSchool is dedicated to helping our graduates be prepared and able to succeed in their industry careers. Our graduates currently have an 86% placement rate in the industry. Learning directly from industry professionals in a live online classroom setting, you can work to gain the skills to get a job in 3D animation. AnimSchool teaches students career skills in either our Animation or Character Programs, from the first stages of learning to ready to look for work in the industry. AnimSchool also offers individual courses for working animators, modelers, riggers, and 3D generalists needing a career boost.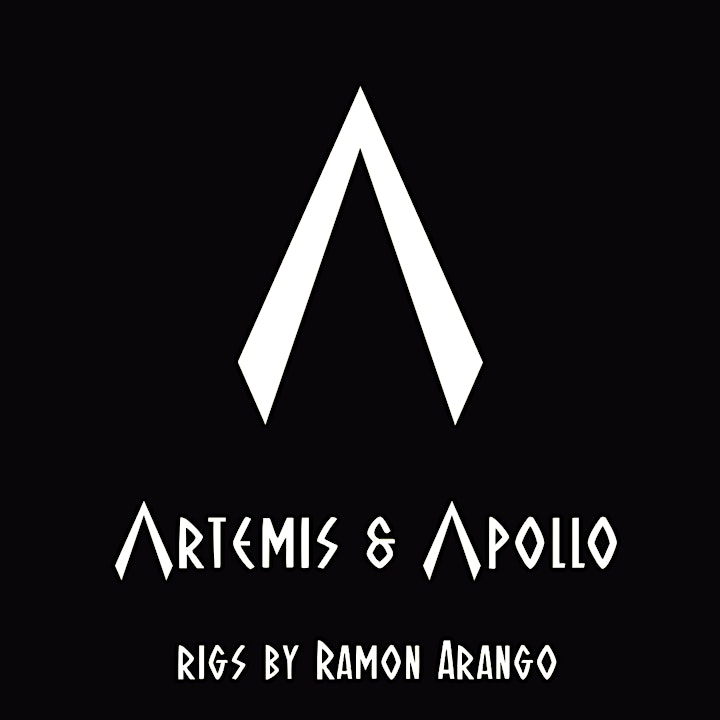 Apollo & Artemis characters rigs by Ramon Arango
Ramon is a professional character animator, since he did a modeling/rigging internship at Pixar in 2017, he wanted to make 2 fully rigged and articulated characters; A to Z.