Hosted by Jonathan McReynolds, Visions TV Online and Aspire Booking come together to provide you with an online concert this Easter.
About this Event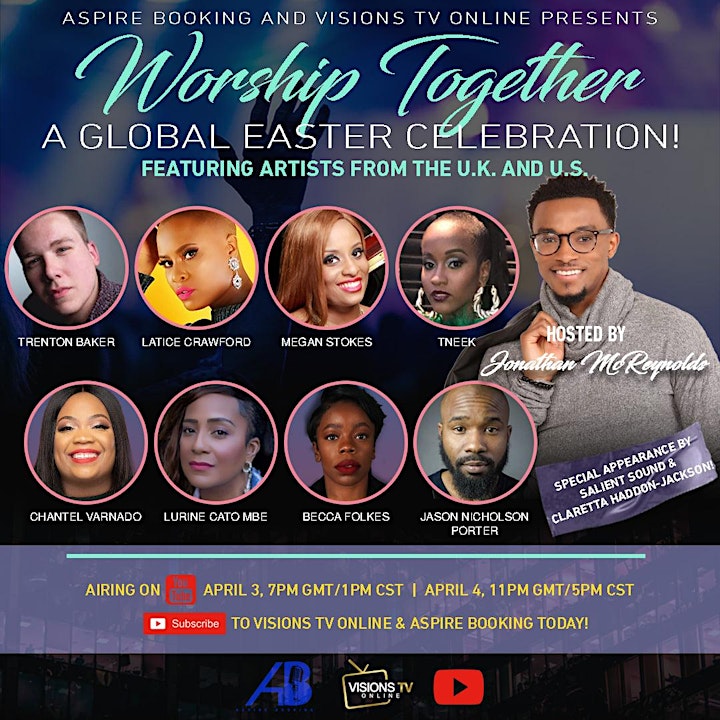 Grab yourself a FREE Ticket for this event which will be broadcast over two days and the link to the concert will be sent to you closer to the date.
Join us on April 3rd and 4th!
Saturday April 3rd 7pm BST/1 pm CST
Sunday April 4th 11pm BST/5 pm CST
Artist performing on the day:
- Trenton Baker
- Tneek
- Megan Stokes
- Jason Nicholson Porter
- Chantel Varnado
- Becca Folkes
- Latice Crawford
- Salient Sound
- Clareta Haddon-Jackson
- Lurine Cato