Wow! Business Clinic June Evening - Canary Wharf

Tuesday, June 10, 2014 from 5:00 PM to 7:30 PM (BST)
Event Details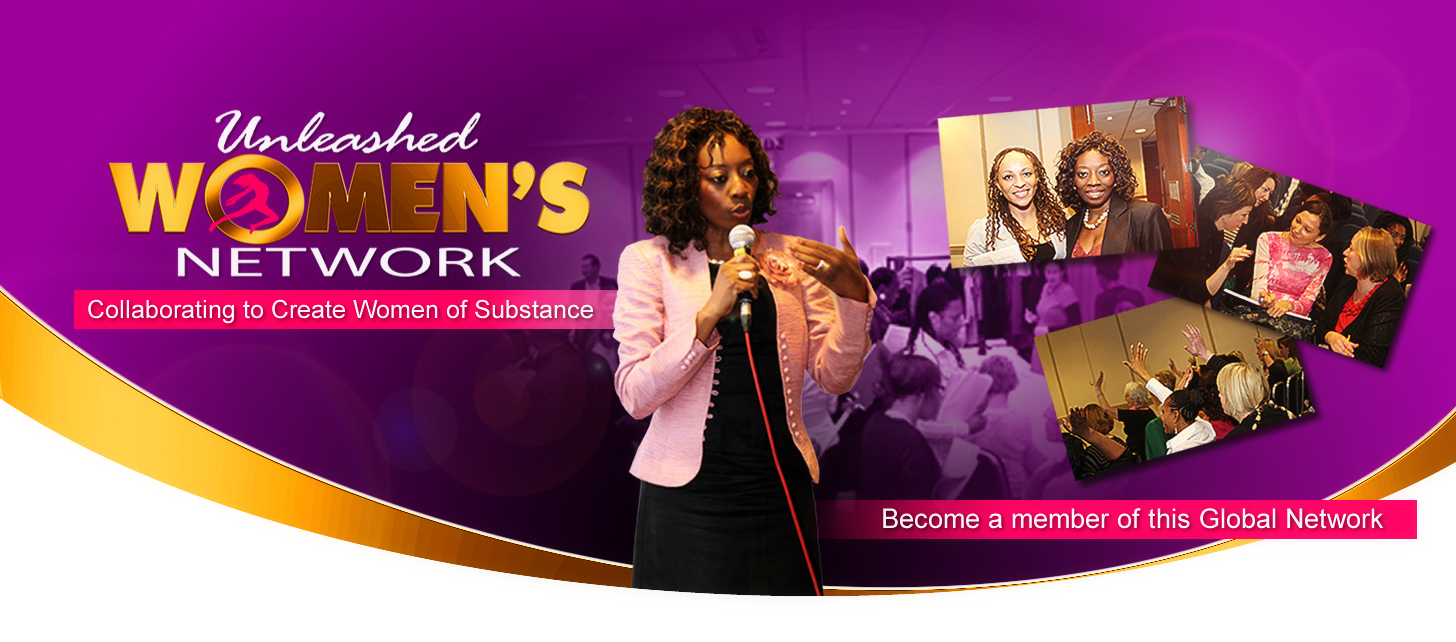 The Unleashed Women's Network is pleased to announce our "Wow! Business Clinic" for women in business will take place on Tuesday, 10 June 2014 at Davy's at Canary Wharf, 31-35 Canary Wharf, Fisherman's Walk E14 4DH London [North Colonnade]
About the event:

The WoW! Business Clinic is an intense mastermind event which holds every month with carefully selected topics based on the needs of members and those who join us for the first time.

Our meetings are held in a relaxed, informal yet intimate setting, we network , strategize, learn what's new to take our businesses to the next level while creating referral partnerships.
If you you like to meet loads of people, collect business cards and do nothing with them then this meeting is not for you. 
On the other hand if you like to walk out of a meeting, with certainty that your business will take a new shape and you have specific steps to accomplish it, then the Wow! Business clinic is for you and we Welcome YOU!!!.
Let us show you how to raise your profile and build a strong brand. Come join us and collaborate for growth.

On The Day: Attendees bring their most pressing business challenges and by the end of the meeting they leave with implementable actions that quickly produce results. You will sometimes meet expert speakers on the day sharing proven business strategies.

In today's world you need to stand out and be recognised and you can make this happen by creating quality connections through the Unleashed Women's Network.

In our meetings you will gain knowledge, answers to questions, gain tips and practical ways to boost your business, you will make the right connections and expand your network. We invite you to join us.

Who should attend?

Any woman in business who is looking to expand in business, increase client base, and generally take their business to the next level. Business manager, Business coach, Coach,Work at Home Mom, Career Woman, Consultant, Independent practitioner and Anyone who is involved in a project that leads to expansion or growth within a business.

What is the Agenda?

5.00pm – 5.30pm - Arrivals/Networking

5.30pm- 6.00pm – Welcome and introductions

5.00pm – 6.00pm - Topic of the day

6.00 pm – 7.00pm- Business Clinic

7.00pm - 7.30pm- Networking
Venue: Davy's at Canary Wharf 31-35 Canary Wharf, Fisherman's Walk E14 4DH  http://www.davy.co.uk/canarywharf

Register Now: Experience a new way of doing business, Learn to build strong partnerships and watch your business grow.
If you are a woman who is serious about taking your business to the next level, making money and creating tremendous success, then you need to be a part of the Unleashed Women's Network. For membership registration go to: http://unleashedwomensnetwork.com/joinus/ .
Find out the benefit of becoming a formal member.

BEING GOOD AT WHAT YOU DO IS NO LONGER ENOUGH


WE DO BUSINESS DIFFERENTLY JOIN US TODAY AN HAVE A WOW! EFFECT ON YOUR BUSINESS 

To Your Success

Placida Acheru
Entrepreneur.Speaker.Coach
Marketing, Brand visibility and Monetization
-------------------------------------
BUSINESS ELEVATION TRAINING PACK
Discover secrets that can turn your Life
and Business around in matter of Months
http://womanunleashyourpotential.com/Elevate
P.S: We have a vibrant group on Face book; we encourage you to join us and begin to feel the power of support. https://www.facebook.com/groups/WomanPotentials/
P.P.S: Want to host a business clinic in your city? Do not hesitate to contact us. 

When & Where

Davy's at Canary Wharf
North Colonnade
E14 4DH London
United Kingdom


Tuesday, June 10, 2014 from 5:00 PM to 7:30 PM (BST)
Add to my calendar
Organizer
The Unleashed Women's Network supports women to succeed at entrepreneurship and in making transformational changes from the inside out. http://unleashedwomensnetwork.com/

Our goal is to make this Network become a very active women support group for women worldwide.

We will support any woman that join our Network with trainings, mentoring, coaching and other resources to make sure they find their path and be successful!

We hope you will join us and tell others about this group of amazing women. Become a Member http://unleashedwomensnetwork.com/joinus/

We have a vibrant group on Face book; we encourage you to join as it all helps in the process of achieving your dreams.

https://www.facebook.com/groups/WomanPotentials/
Come connect with other women  globally.  See you soon.