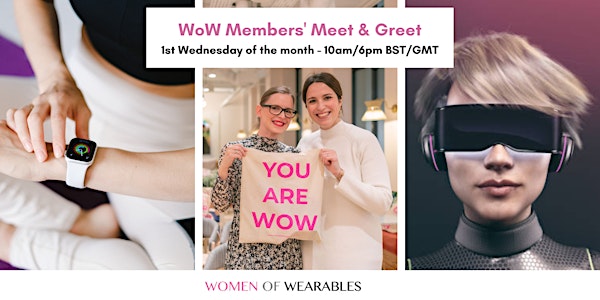 WoW Members' Meet & Greet - Wearables, HealthTech, FemTech, IoT, Fashion
A regular monthly gathering of all Women of Wearables members!
About this event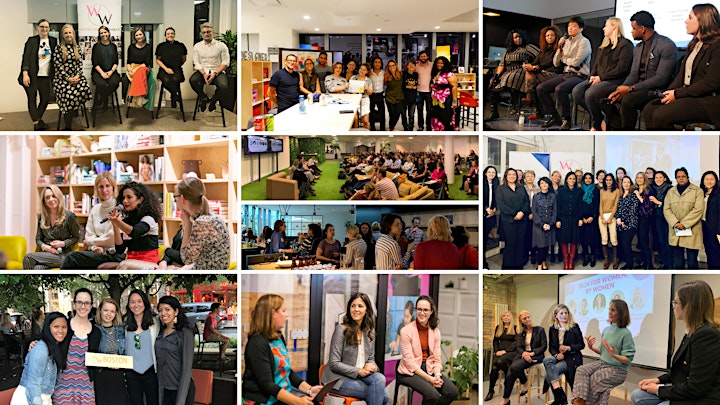 Join us every first Wednesday of the month for an informal online meetup where we can meet each other virtually, share experiences, ask for help or just connect with other like-minded people!
*We will share the Zoom link with everyone two days before the meetup!
ABOUT WOMEN OF WEARABLES 👇🏽
Women of Wearables (WoW) is a leading global organization and ecosystem aiming to connect and support women and allies in wearable tech, health tech, and femtech, as well as educate about the latest innovations in the world of emerging technologies.
With headquarters in London (UK) and more than 20,000 members located around the globe, WoW has become a global movement that supports its growing community through events, mentorship, educational programs, and collaboration with its network of local collaborators and partners. Our members are startup founders, designers, technologists, industry experts, researchers, bloggers, journalists, investors, and many more.
Our community is open to anyone who is affiliated with and interested in emerging technologies and is not just for professional women, but for anyone with an interest in wearable technology and providing women with a platform for growth.
HOW TO JOIN US 👇🏽
➡️ Become a WoW member to learn from and connect with our community of entrepreneurs, designers, and technologists, leverage valuable resources, and discover career and business opportunities! By joining, you'll get the opportunity to promote your company at one of the leading global organizations for women in tech, advertise in our newsletter and collaborate with us for our webinars, conferences, and content.
➡️ Follow us on Twitter / LinkedIn / Instagram / Facebook.
➡️ Get in touch if you'd like to become our partner!