WOW TALKS // ARTS + CULTURE // BERLIN

Thursday, 24 October 2013 from 18:30 to 20:00 (CEST)
Event Details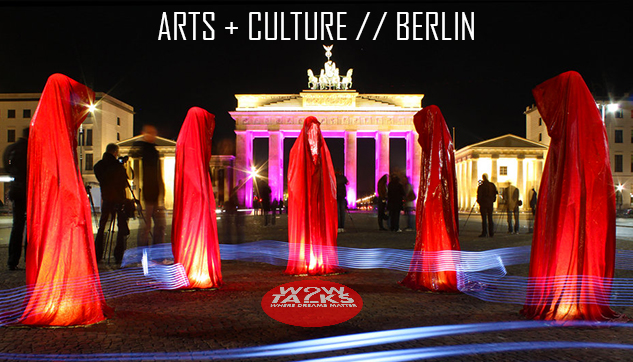 This October, we are bringing WOW Talks to Berlin for the first time, bringing inspiring and insightful talks and performances to Apple's incredible new flagship Berlin store, Apple Store, Kurfürstendamm. 
Presenters and Speakers:
Nadine Edelstein
Art Advisor, Gallery Owner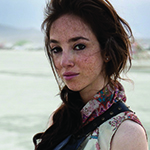 Nadine Edelstein is an art advisor and gallery owner. She has worked as a specialist for Christie's Chinese 20th Century & Asian Contemporary Art Departments in Hong Kong and in Shanghai. Born in Tel Aviv and raised in Berlin, she is now based in New York City.
Shon Abrams
Singer, Songwriter, Entertainer
Shon Abram is an international singer/songwriter from Hollywood, CA and has performed in Japan, Russia, South Africa, Namibia, Mexico just to name a few. With two past projects under wrap, Demo EP and Journey of a Man – Body, Mind, Soul, Shon is excited to complete his third project which consists of dance tunes that have received a warm welcome throughout Germany. Now, experience Shon live and let his warmth as a performer awaken and capture your heart.
Michael Schultz
Gallerist
Michael Schultz Gallery / Galerie Michael Schultz operates in Berlin, Beijing, and Seoul. Thus he is running four galleries on two continents, which, in the art market, is seldom to find. The galleries provide cultural exchange, as Asian artists are shown in Europe and vice versa.
http://en.wikipedia.org/wiki/Michael_Schultz_(gallerist)
Amir Fatal
Contemporary Artist
Artist Amir Fattal embodies the best of contemporary Berlin. Fattal is a young Israeli conceptual artist whose work eloquently explores the relationship between Berlin's painful history and the universal existential concerns of the individual. As one of the creative minds behind the increasingly popular exhibit series Tape Modern, Fattal is also an integral and warm part of Berlin's defining flash-vernissage. Here, we discuss the intricacies of Berlin's social and intellectual depths.
Viola Kunst
Painter
Viola Kunst was born in 1981. In 2005 she graduated magna cum laude at the Academy of Fine Arts in Rome with a thesis about Videoclip as a form of contemporary art. In 2006 she started studying as Contemporary Art Curator at the University "La Sapienza" in Rome. In 2007 she moved in Berlin, where she's still living and working. She took part in several collective and solo exhibitions and art competitions in Italy and Germany. She is resident artist of the gallery Infantellina Contemporary Berlin
Van Bo Le-Mentzel
Architect
Le-Mentzel is a berlin-based architect and author of 

hartzIVmoebel.com

 (Hatje Cantz). The former refugee calls himself a karma economist. With his open source projects he tries to find new solutions for a better society. Le-Mentzel is the founder of the Karma Chakhs project (a political fairtrade initative against child labour), Crowd Building Academy and has invented the smallest house in the world: The One-Sqm-House.
 Currently he has created a house prototype which highlights the problems in the real estate economy: The Unreal Estate House. 
www.startnext.de/unreal
Gal Stiglitz
Founder of WOW Talks
Gal founded WOW Talks in 2009 in order to inspire people to define and refine their professional direction, aligning their careers with their unique values, talents and dreams. As a life coach, he is interested in maximising potential and helps individuals overcome personal and professional mental challanges that the modern era present to us.
WOW Talks is a growing community of people from different disciplines and cultures who are committed to pursuing their unique dreams and aspirations. By sharing experiences, insights and asking thought provoking questions we look to open minds, enrich each other and inspire more people to follow their heart and make a living doing what they love. Our events take place around the world in select venues, with 7 speakers and 1 or 2 performers, linked by a theme. 
The format: up to 9 minutes per person; keep it personal, focus on one key perspective and finish with a question. What is unique about WOW Talks is the focus on the personal perspective and the story behind each person. WOW Talks allows for a unique insight into what matters to people, WHY they do what they do and what led them to make those choices. Speakers are willing to open up, be honest and share their intimate journeys. With WOW Talks we aim to leave people inspired, intrigued and open to new possibilities – for themselves and others. People from all backgrounds and professions are welcome to speak; Artists, Designers, Musicians, Storytellers, Dancers, Performers, Editors, Entrepreneurs, Curators, Social Activists & Pioneers, Scientists, Producers, Authors, Journalists, Teachers, Innovators, Trend Leaders and more.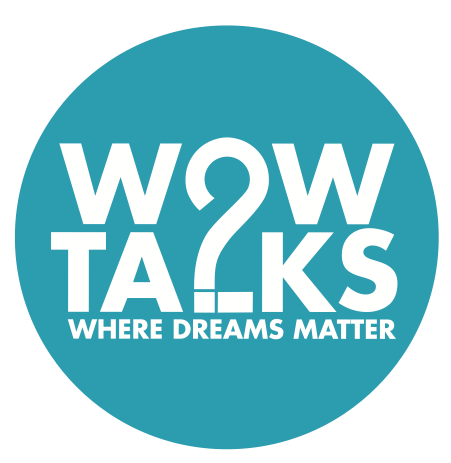 When & Where

Apple Store
26 Kurfürstendamm
10719 Berlin
Germany


Thursday, 24 October 2013 from 18:30 to 20:00 (CEST)
Add to my calendar
Organiser
WOW TALKS
Inspiring people to make a living doing what they love
WOW Talks is a social enterprise that delivers engaging live events and digital content to inspire people to reconnect with their WHY – their purpose - so they can attain greater fulfilment in their professional lives. 
Using a unique format of multiple short talks, WOW Talks events create an insightful, entertaining and inspiring experience. The events feature people from different industries, cultures and disciplines who are committed to creating a life doing what they love most and who share their personal stories and Words of Wisdom (WOW).
WOW TALKS // ARTS + CULTURE // BERLIN