WOW TALKS // ARTS + CULTURE // LONDON

Monday, 30 September 2013 from 19:30 to 21:30 (BST)
Event Details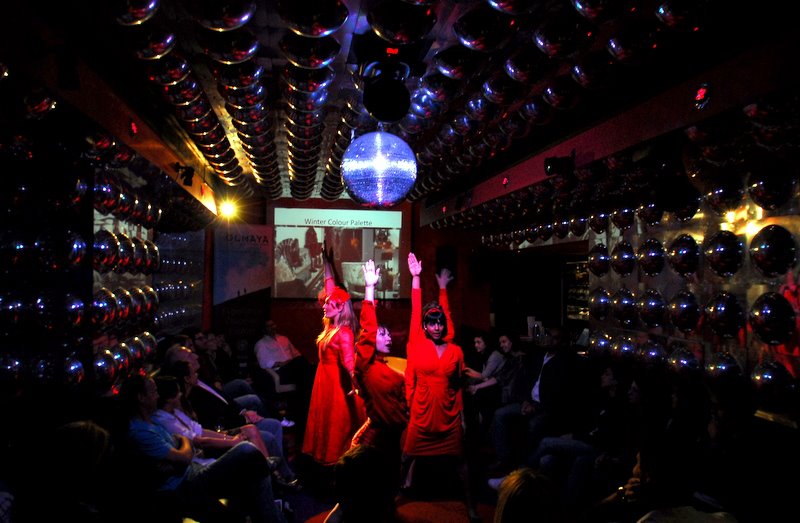 This September we are teaming up with acoustic music night, Sessions 58 to deliver a free WOW Talks on art and culture. We will be hosting the event in a new venue for us, The Looking Glass, a hip cocktail club in Shoreditch. Come down for music, drinks and, of course inspiring speakers.
Speakers: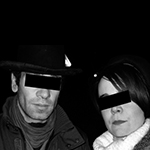 Anak & Monoperro
Conceptual Artists
The artwork of 

anak&monoperro

is based on the empirical belief that art goes beyond being 'something' that is introduced in people's reality, but a way of living reality, and even a way of constructing or producing a reality and integrating it on their daily lives. Their work is closely related to self transformation, like alchemists seeking the essential matter, but in their case, the gold of the alchemists is the soul, the vital principle of humans.
Their work has been shown at the Yokohama Trienale -Japan, Barbican Art Centre- London, Matadero Madrid, Stone&Water -South Korea,  ARCO art fair- Madrid,  Cervantes Institute -London, and they are currently part of the research group Decolonizing Aesthetics by Matadero (Madrid) and Goldsmith universtity (London).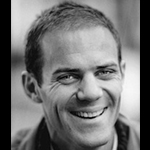 Ben Hewitt
Coach, Speaker & Poetry Enthusiast
Ben Hewitt is a coach, speaker and poetry enthusiast who helps people, teams and organisations to bring their 'core conversation' to life. Sharing in intimate detail his unique life story and love of poetry, which inspired him to work in the field of change and development, Ben takes his clients on a journey of truth, artistry and communication. He brings people into awareness and inquiry around their own poetry and artistic expression in the workplace, and has worked as a consultant in the business world for 16 years. He gave his first public poetry recital, to an audience of 250 people, aged 9.
Twitter: @benjihewitt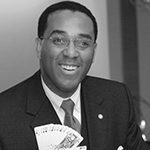 Mike Vincent
Sleight of Hand Magician
There are very few magicians who posses the magical combination of superlative sleight of hand and great theatrical presentation, Michael Vincent is one of them.
Over the last twenty years, Michael has earned the enviable reputation of being among the top elite of
magicians and sleight of hand artists in the world. His sublime magic has been featured at numerous
venues around the world for top corporations and international celebrities.
Twitter: @mikecards6
Facebook: /michaelvincentmagic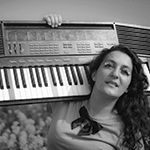 Kassia Zermon aka Bunty
Musician / Multi - Instrumentalist
Kassia Zermon aka Bunty is fiery multi-instrumentalist, composer, performer and wild eyed
visionary. She plays a vital part in Beatabet, an arts collective and record label. Since 2007
she has pioneered solo vocal-loop music jamming with beatbox champions such as
Beardyman, Shlomo and Dub FX. Recently working with video artist metaLuna creating
audio-visual shows. Bunty's powerful one woman electro-orchestra combines the rawness
of early M.I.A with the lyrical espionage of Tom Waits and a voice that can sound as sweet
as Ella Fitzgerald.
Live, Bunty uses her synths, fisherprice toys, ukulele, voice, effects pedals and a mash of
real and made-up languages. She whispers, bellows, beatboxes, claps, stamps and
produces frenzied harmonies to create her music from scratch. Accomplished in
improvisation, Bunty uses off-the-cuff inspiration, making each show unique and engaging.
Latest project www.buntyvoid.com/Multimos  
New Music www.buntycamp.bandcamp.com
Blog www.buntyvoid.tumblr.com
Facebook/buntylooping
Twitter @buntylooping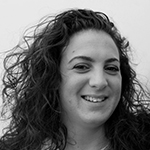 Ali Miller
Homeware Designer
Ali Miller is one of Britain's most exciting homeware designers.
Trained in fine art and sculpture, her range of quirky and nostalgic home wares is very much inspired by her personal history. From her fine bone china creations through to cushions and tea towels, the design begins through a series of intricate collages, which eventually are transferred onto the likes of tea sets. 
Her designs have made appearances in many lifestyle magazines such as How to Spend It, Living etc., You Magazine and Elle Decorations. In addition, her creations have been stocked by Selfridges, Mary Portas at House of Fraser, Paul Smith and Quintessentially to name a few.
www.alimiller.co.uk
Facebook: Ali Miller London
Twitter: AliMillerArt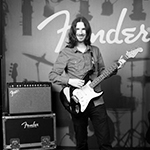 James Bennett
Guitarist / Guitar Teacher
http://www.james-guitar.co.uk/
https://soundcloud.com/jamesguitar
--- 
WOW Talks is a growing community of people from different disciplines and cultures who are committed to pursuing their unique dreams and aspirations. By sharing experiences, insights and asking thought provoking questions we look to open minds, enrich each other and inspire more people to follow their heart and make a living doing what they love. Our events take place around the world in select venues, with 7 speakers and 1 or 2 performers, linked by a theme. 
The format: up to 9 minutes per person; keep it personal, focus on one key perspective and finish with a question. What is unique about WOW Talks is the focus on the personal perspective and the story behind each person. WOW Talks allows for a unique insight into what matters to people, WHY they do what they do and what led them to make those choices. Speakers are willing to open up, be honest and share their intimate journeys. With WOW Talks we aim to leave people inspired, intrigued and open to new possibilities – for themselves and others. People from all backgrounds and professions are welcome to speak; Artists, Designers, Musicians, Storytellers, Dancers, Performers, Editors, Entrepreneurs, Curators, Social Activists & Pioneers, Scientists, Producers, Authors, Journalists, Teachers, Innovators, Trend Leaders and more.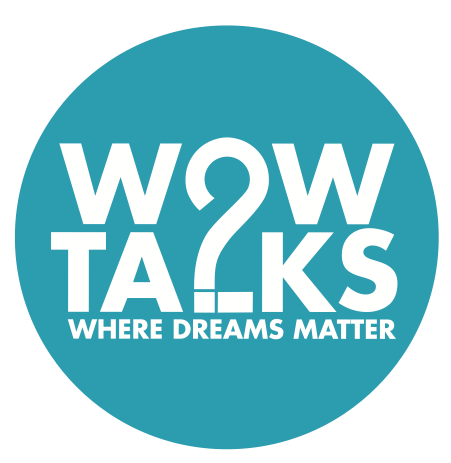 When & Where

The Looking Glass
49 Hackney Rd
E2 7NX London
United Kingdom


Monday, 30 September 2013 from 19:30 to 21:30 (BST)
Add to my calendar
Organiser
Inspiring people to make a living doing what they love
WOW Talks is a social enterprise that delivers engaging live events and digital content to inspire people to reconnect with their WHY – their purpose - so they can attain greater fulfilment in their professional lives. 
Using a unique format of multiple short talks, WOW Talks events create an insightful, entertaining and inspiring experience. The events feature people from different industries, cultures and disciplines who are committed to creating a life doing what they love most and who share their personal stories and Words of Wisdom (WOW).