WOW TALKS // ARTS + CULTURE // TEL-AVIV

Saturday, 16 February 2013 from 19:30 to 21:30 (WET)
Event Details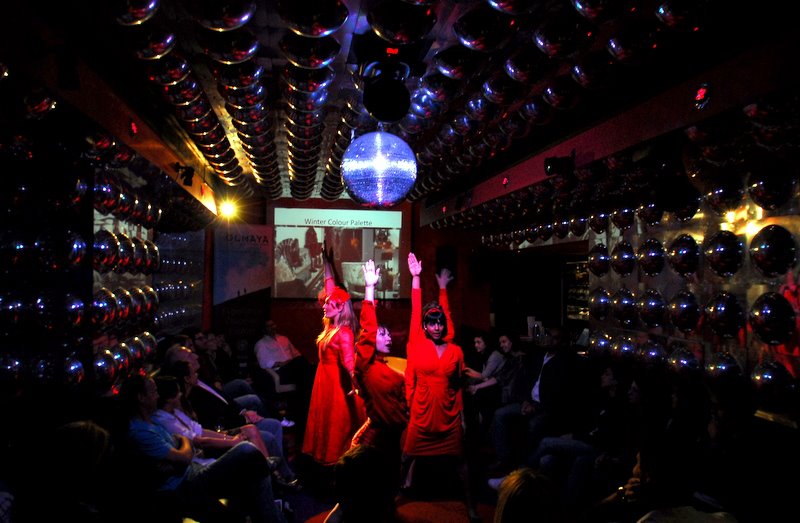 This February we are bringing WOW Talks to Tel Aviv for a fun and informative look at its thriving arts and culture scene. We will be hosting a group of inspirational speakers and doers, all with their own unique stories to tell and questions to ask. Come and join us for what promises to be an entertaining and interesting night. 
Presenter:
Gal Stiglitz (Founder of WOW TALKS)
Speakers/Performers:
Ronen Goldman - Photographer / Surreal Photography Artist
Sharona Carni Cohen - Art/Social Entrepreneur
Adar Goldfarb - Artist
Anna Perminger - Actress / Founder of the Improv Theatre
Noa Benosh - Writer / Songwriter
Roni Kantor - Designer & Boutique Owner
Rei Dishon - Secret Artist
Nimrod Lev - Singer/Songwriter
Event Producer:
Maya Galkin
---
WOW TALKS
זהו אירוע מעורר השראה וחוויתי, אשר מאורגן בכל פעם סביב תמה אחרת / נושא אחר של תחומי עשייה ומתרחש במקומות מיוחדים ומרגשים. 
זהו האירוע הראשון שלWOW TALKS  בתל אביב. 
נושא האירוע יהיה תרבות ואומנות. הדוברים יהיו אנשים העוסקים בתחומים אלו. 
רשימת הדוברים תתפרסם כשבוע לפני האירוע. 
אז מה זה בעצם אירועיWOW TALKS ? 
זהו פורום המאפשר לאנשים למצוא השראה בעשייה של אחרים. האירוע המתרחש במקומות מיוחדים ומרגשים, הינו חוויתי ומעורר השראה. בכל פעם נבחר נושא אחר של תחומי עשייה שונים והרצאות הדוברים המתקיימות הינן בהתאם. 
WOW TALKS  מציעה לאנשים בעלי תשוקה והתלהבות, אנשים בעלי כישרון בכל השלבים של הקריירה והעשייה שלהם, הזדמנות לשתף את הכישרון והסיפור האישי שלהם. אנשיםשבחרו לעשות את מה שהם אוהבים עשייה זו היא מרכז החיים שלהם ודרכה הם מתקיימים. 
תוכן השיחות 
בכל אירוע 7 דוברים, לרשות כל דובר ניתנות עד 9דק'. הן צריכות להכיל את האלמנטים הבאים:
1.

     

מה המיוחד והמקורי בעשייה שלהם ובצורה שבה הם בוחרים לעשות את מה שהם עושים. (סעיף זה יכול לכלול הדגמה חיה)

2.

     

מה היתה ההשארה מאחורי הבחירה לפתח את כיוון העשייה הזה.

3.

     

מהו האתגר המורכב או משמעותי ביותר שאיתו התמודדו או מתמודדים כעת בתהליך העשייה שלהם.

4.

     

לדבר מהלב ולהעביר את השיחה בצורה מקורית שמבטאת את מי שהם.

5.

     

סיום השיחה – לא במסקנה, אלא בשאלה פתוחה שתגרה  את המחשבה והדמיון.

 
הדוברים מגיעים מכל התחומים שמקיפים אותנו – אמנים, מעצבים, מוסיקאים, רקדנים, שחקנים, יזמים, אוצרים, מדענים, פעילים חברתיים, מפיקים, עורכים, עיתונאים, מורים, מובילי טרנדים ועוד.... 
אתר האינטרנט של WOW TALKS 
אנו מצלמים את המפגשים ומפרסמים את הוידאו באתר האינטרנט שלנו, כמו גם מאמרים וראיונות שאנו מקיימים, בתקווה לספק השראה לעוד ועוד אנשים לנתב את חייהם למסלול הגשמת החלום האישי שלהם. 
החזון של WOW TALKS 
החזון שלנו הוא להפוך למקור השראה, ולעזור לאנשים למצוא ולהגדיר את הדבר שבו הם מוכשרים ואותו הם אוהבים

ולהפוך את העשייה הזו למקור פרנסתם.

לתת במה לאנשים שבחרו לא להתפשר והפכו את הכישרונות המיוחדים שלהם למרכז חייהם.

אנו מאמינים שעולם שבו יותר ויותר אנשים ימלאו את חייהם והפעילות היומיומית שלהם בדברים שהם אוהבים, הם יספקו שירות נפלא לעצמם ולסביבה שלהם.

 
קצת היסטוריה
 WOW TALKSנוסד ב 2009 ע"י גל שטיגליץ בלונדון. 
זוהי פלטפורמה מיוחדת וחוויתית בה אנשים יכולים להוות השראה אחד לשני ע"י שיתוף בתובנות אישיות אותן חוו במהלך הגשמת החלום שלהם. 
אנשים רבים סביבנו וגם אנו עצמינו, פעמים רבות בוחרים בעיסוק שאינו מבטא את האישיות המיוחדת שלנו. המדהים הוא, שזה חלק נכבד מאד מהחיים שלנו ואנו בוחרים לא פעם, עקב אילוצים שונים לשים בצד האמת בצד. להמשיך הלאה ולזרום עם הקיים. 
השיחות והמפגשים תחילה התקיימו בבתים פרטיים ובקבוצות קטנות. השמועה על קיום המפגשים עברה מפה לאוזן וכיום המפגשים בעלי משתתפים רבים ומתקיימים במקומות מרגשים והאירועים ייחודיים ברחבי לונדון ובמקומות נוספים בעולם. אנו מקיימים אותם לראשונה גם בישראל.
WOW Talks is a growing community of people from different disciplines and cultures who are committed to pursuing their unique dreams and aspirations. By sharing experiences, insights and asking thought provoking questions we look to open minds, enrich each other and inspire more people to follow their heart and make a living doing what they love. Our events take place around the world in select venues, with 7 speakers and 1 or 2 performers, linked by a theme. 
The format: up to 9 minutes per person; keep it personal, focus on one key perspective and finish with a question. What is unique about WOW Talks is the focus on the personal perspective and the story behind each person. WOW Talks allows for a unique insight into what matters to people, WHY they do what they do and what led them to make those choices. Speakers are willing to open up, be honest and share their intimate journeys. With WOW Talks we aim to leave people inspired, intrigued and open to new possibilities – for themselves and others. People from all backgrounds and professions are welcome to speak; Artists, Designers, Musicians, Storytellers, Dancers, Performers, Editors, Entrepreneurs, Curators, Social Activists & Pioneers, Scientists, Producers, Authors, Journalists, Teachers, Innovators, Trend Leaders and more.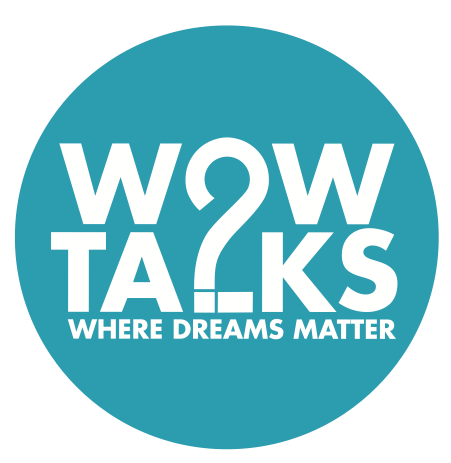 Do you have questions about WOW TALKS // ARTS + CULTURE // TEL-AVIV?
Contact WOW TALKS
When & Where

Saloona Bar, Jaffa
17 Tirzah
Tel Aviv
Israel

Saturday, 16 February 2013 from 19:30 to 21:30 (WET)
Add to my calendar
Organiser
WOW TALKS
Inspiring people to make a living doing what they love
WOW Talks is a social enterprise that delivers engaging live events and digital content to inspire people to reconnect with their WHY – their purpose - so they can attain greater fulfilment in their professional lives. 
Using a unique format of multiple short talks, WOW Talks events create an insightful, entertaining and inspiring experience. The events feature people from different industries, cultures and disciplines who are committed to creating a life doing what they love most and who share their personal stories and Words of Wisdom (WOW).
WOW TALKS // ARTS + CULTURE // TEL-AVIV