WOW TALKS // BUSINESS + STARTUPS // LONDON

Thursday, 17 October 2013 from 19:30 to 21:15 (BST)
Event Details
Speakers: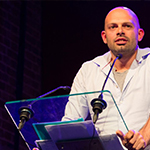 Alex Dunsdon
Co-Founder of The Bakery London and Investment Director of Saatchinvest. 
Alex spent a decade in advertising, marketing and communication looking after Clients like Google, Direct Line and Heineken and ended up in a business development role in M&C Saatchi. Alex bought two companies for them which are now M&C Saatchi Mobile and Human Digital.  
Alex says: 'I was always hustling for new things to do which made me realise that I should really be doing my own stuff. So now I spend some of my time managing a venture investment fund and the rest of my time taking technology to trial market through the Bakery. I love them both.'
Twitter: @alexdunsdon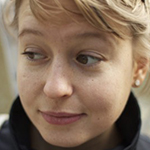 Sally Broom
Founder of Tripbod.com 
Sally is the founder of Tripbod - an original brand in the emerging local travel space. The goal is to connect visitors and trusted locals directly, so everyone gets a better deal.
For a long time she has been interested in disruption through entrepreneurship and driven by a passion for connecting like-minded people who ignore the status quo. 
She specialises in building tribes of like-minded people who believe 'there has to be a better way of doing this' and can work together to achieve it.
http://www.tripbod.com/
twitter: @tripbod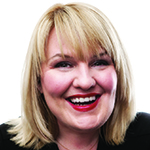 Shannon Eastman
Founder 30ishMe
Shannon has been working as a marketer of some sort for over 15 years, in Moscow, Dallas, Dublin, London, Calgary and Toronto for the very big brands and the more scrappy. Recently she founded 30ishMe, an online space designed for London based self-employed women in their 30's to access the information, people and resources to make the best of themselves.
http://www.shannoneastman.com/
http://30ish.me/
twitter: @shannoneastman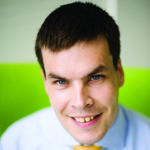 Jeroen Geut
Accountant, Founder of Double Seven Square
As an experienced public speaker, Jeroen is dynamic and exciting with an in-depth
knowledge of accounting and finance. Bridging his experience of both the UK and the
Netherlands, he has been able to prepare companies for investment, lead them through the
startup phase and helped to achieve significant growth and efficiencies.
People say his story and actions are an inspiration, having changed their lives for the better.
Jeroen was educated in the Netherlands and the UK, holds a Dutch HND and a BA(Hons) from
Leeds Metropolitan University. His story raises eyebrows and gets people talking, from his
heights, depths and recovery; Jeroen wants to share his learnings.
Whilst some may see Jeroen built more for the rugby pitch as opposed to a desk with a high
interest in technology and numbers; the Dutch 'friendly giant' has nothing but other peoples
needs at heart.
Jeroen's humility and charisma, along with some additional banter and unexpected laughs,which isn't normally found within the number crunching accountant community, makes himeven more approachable and highly recommendable. There's very little that can hold this man back.
www.doublesevensquare.com
twitter: @77Sq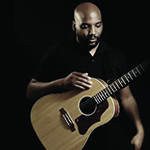 Gareth Esson
Singer / Songwriter
Gareth is one of London's brightest new musical talents. Describing his sound as 'Acoustic Soul', he uses music to tell stories that are compelling and imaginative.
http://garethesson.com/
twitter: @GarethEsson
More Speakers TBA.
---
WOW Talks is a growing community of people from different disciplines and cultures who are committed to pursuing their unique dreams and aspirations. By sharing experiences, insights and asking thought provoking questions we look to open minds, enrich each other and inspire more people to follow their heart and make a living doing what they love. Our events take place around the world in select venues, with 7 speakers and 1 or 2 performers, linked by a theme. 
The format: 9 minutes per person; keep it personal, focus on one key perspective and finish with a question. What is unique about WOW Talks is the focus on the personal perspective and the story behind each person. WOW Talks allows for a unique insight into what matters to people, WHY they do what they do and what led them to make those choices. Speakers are willing to open up, be honest and share their intimate journeys. With WOW Talks we aim to leave people inspired, intrigued and open to new possibilities – for themselves and others. People from all backgrounds and professions are welcome to speak; Artists, Designers, Musicians, Storytellers, Dancers, Performers, Editors, Entrepreneurs, Curators, Social Activists & Pioneers, Scientists, Producers, Authors, Journalists, Teachers, Innovators, Trend Leaders and more.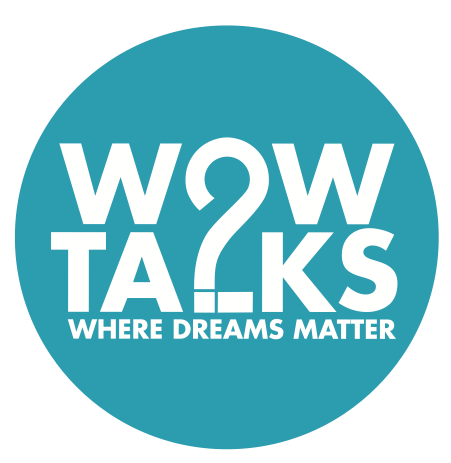 Do you have questions about WOW TALKS // BUSINESS + STARTUPS // LONDON?
Contact WOW TALKS
When & Where

Google Campus
5 Bonhill St
EC2A London
United Kingdom


Thursday, 17 October 2013 from 19:30 to 21:15 (BST)
Add to my calendar
Organiser
Inspiring people to make a living doing what they love
WOW Talks is a social enterprise that delivers engaging live events and digital content to inspire people to reconnect with their WHY – their purpose - so they can attain greater fulfilment in their professional lives. 
Using a unique format of multiple short talks, WOW Talks events create an insightful, entertaining and inspiring experience. The events feature people from different industries, cultures and disciplines who are committed to creating a life doing what they love most and who share their personal stories and Words of Wisdom (WOW).
WOW TALKS // BUSINESS + STARTUPS // LONDON