WOW TALKS // CENTRAL // LONDON

Thursday, 6 February 2014 from 19:00 to 21:30 (GMT)
Event Details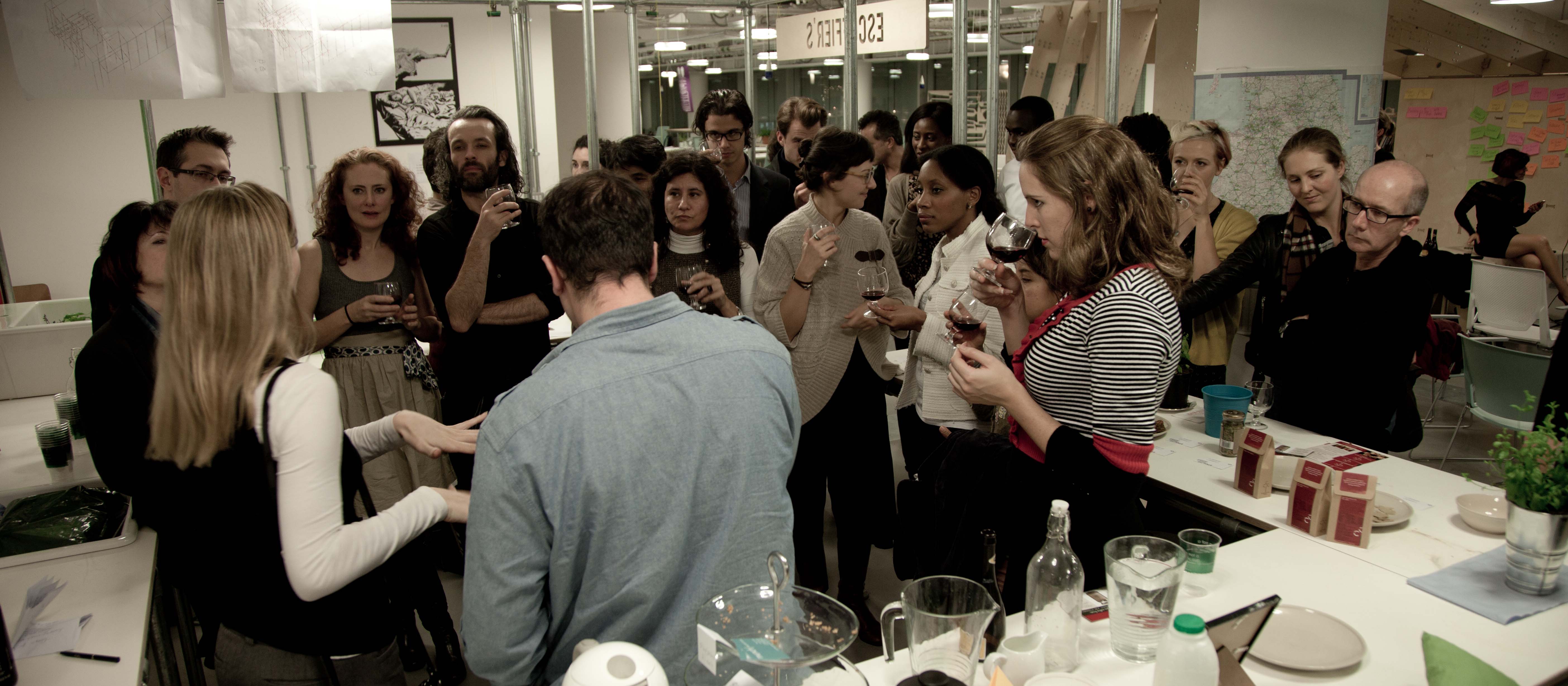 This event is sold out.
You are welcome to add your name to the waiting list.
Program:
18:30 Doors open
19:00 - 20:30 Talks (5-6 Speakers + Performances + Panel) 
Scroll down to see who is speaking - Full Speakers list will be published 21 days before the event
20:30 - 21: 30 Networking
SPEAKERS: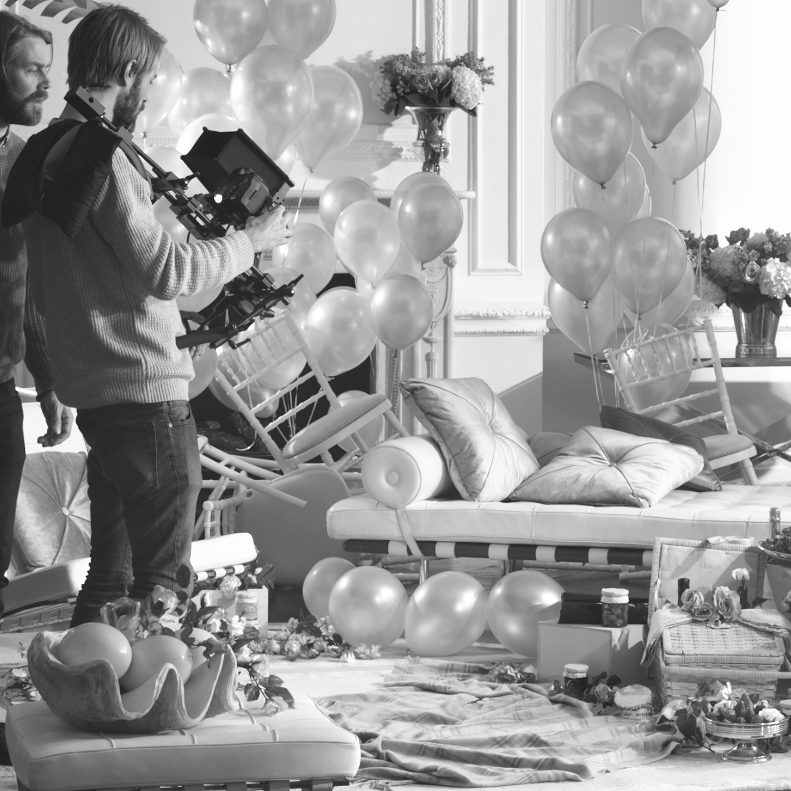 Ben & Jack Wylson
Filmmakers
Ben & Jack Wylson are filmmakers and brothers originally from Lowestoft, UK. Their career as producer / directors began when they took on their first feature film, Free Wheels East - a documentary that follows Ben's adventures on a three year round-the-world bicycle expedition during which he and his expedition partner, Jamie Mackenzie, ride on every continent without flying... Free Wheels East premiered at Newport Beach International Film Festival, California. Made on a budget of just £60, the film was cut on the tightest of shoe-strings... Nevertheless, it was this first film project that gave the brothers the inspiration to form, The Big Sky, a contemporary digital-media production company based in London. At The Big Sky The brothers and their business partner, Guy Campbell also created  ClickVid™; the most versatile, customisable HTML5 interactive video player to allow viewers to shop videos / discover information both online and on mobile devices. Now The Big Sky are members of Central Working; their Clients include Harrods, Wallpaper Magazine, Black Tomato, ITV, CBS, Ben Sherman, Toshiba, Killik & Co. Jack and Ben have since produced two new feature films and there lots of more in the pipeline. The Big Sky // ClickVID // Free Wheels East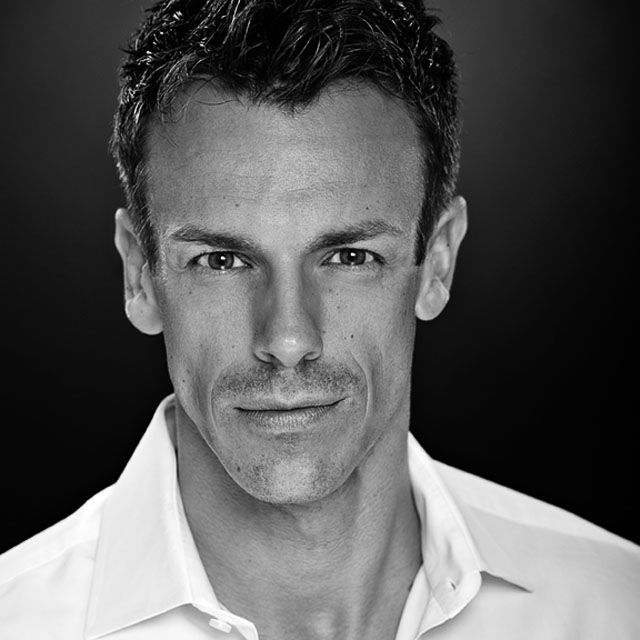 Tom Dyer
Co-Owner / Ultimate City Fitness
Tom Dyer is co-owner of Ultimate City Fitness, London. Tom has been involved in the fitness and health industry for over 20 years, spending time studying and working all over the World. He works with many top fitness professionals and nutritionists and has been published in Men's Health and Men's Fitness magazines.
Ultimate City Fitness specialise in getting their clients into great shape via a healthy and sustainable route while teaching them how to maintain this long term. This combines smart metabolic exercise programs, the latest nutritional research and good lifestyle habits. 'If you don't look after your body, then where are you going to live' is a good mantra to live by!
He is also the co-writer of the 14 Day FAT FURNACE™ Interactive book which has helped hundreds of people burn away fat and have more energy, improved sleep, and get much fitter in on 14 days. http://ultimatecityfitness.com/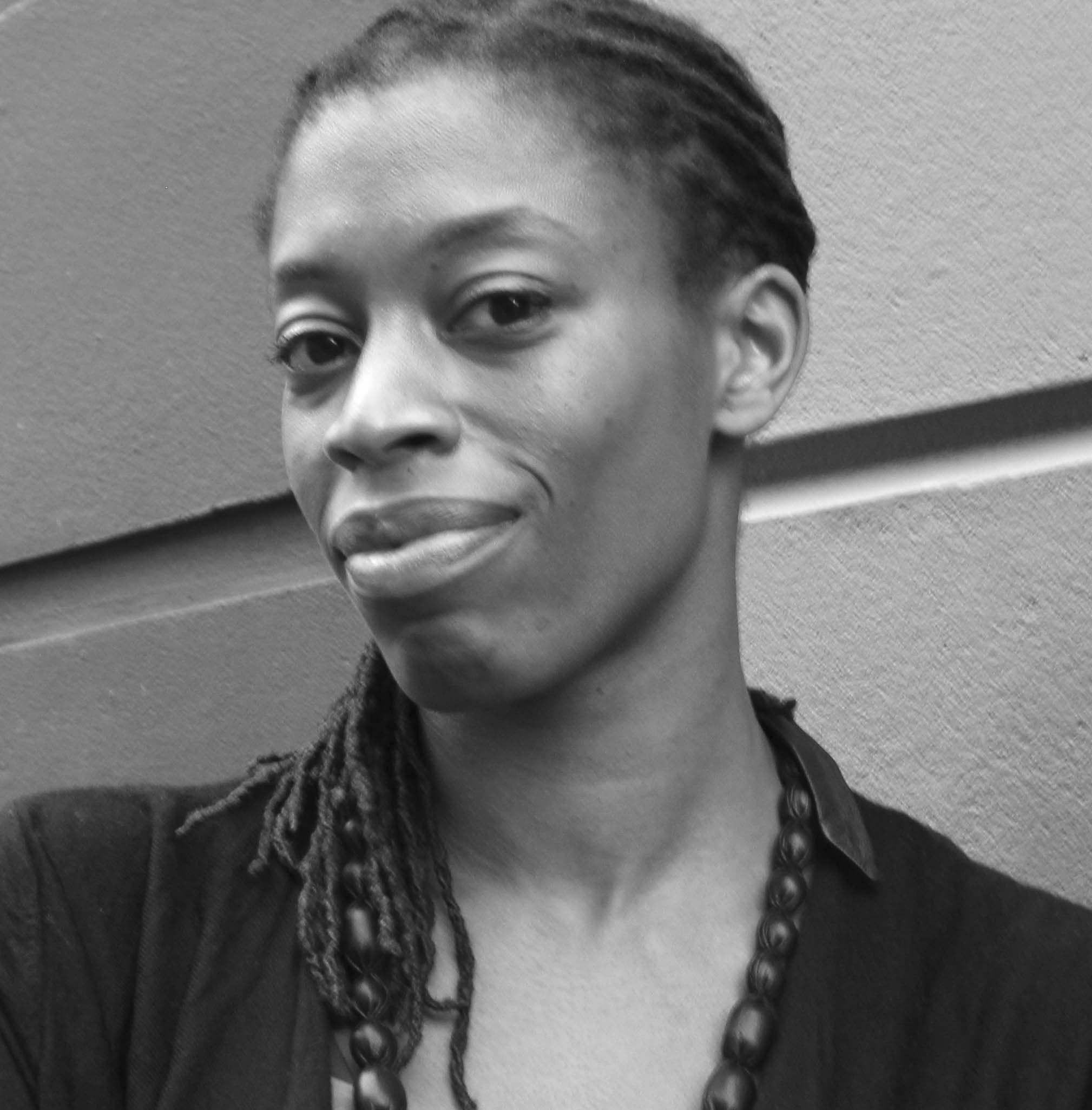 Alison Coward
Founder / Bracket
Alison Coward is the founder of Bracket, a creative collaboration agency which helps teams work together effectively to develop and deliver new ideas.
She has an expertise in strategy, planning and project management for the creative industries previously holding various management roles across organisations such as Hidden Art, Contemporary Applied Arts and the enterprise centre at University of the Arts London.  Her work in providing support to creative practitioners has helped hundreds to set up and develop their businesses.
Now her work at Bracket focuses on designing and facilitating brainstorming workshops and project kick-off sessions, as well as building and managing bespoke freelance teams for innovation and creative projects. 
She is also the co-founder of Rewire London, an interactive events programme that brings together leading thinkers from design, business and technology. www.bracketcreative.co.uk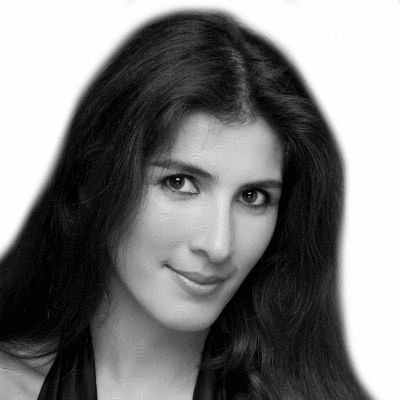 Amancay Tapia
Filmmaker
Amancay Tapia is a filmmaker, and is listed in the prestigious "International List of Living Women Directors". Campo de Batalla (Battlefield) is her first feature film as a writer/director. This Indie film, shot on a shoe string budget, was commercially released in Bolivia, Spain and Colombia. It won the Best Foreign Film award at The Portobello Film Festival London. Amancay's latest film is " Rescue Me". It is set in London and stars Tallulah Sheffield and Lindsay Armaou. Her previous short films have all been selected by main international film festivals. https://twitter.com/amancaytapia // https://vimeo.com/amancaytapia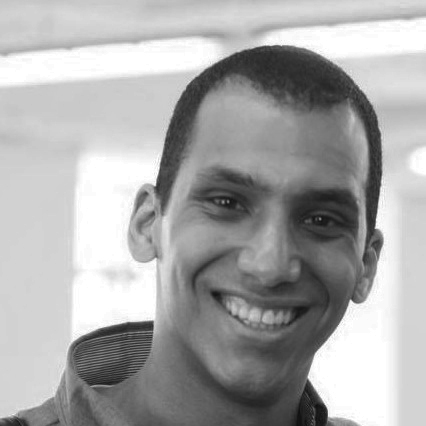 Mikael Dia
Digital Strategist 
Mikael is an Entrepreneur and Digital Strategist from Toronto, Canada. Over the last 7 years Mikael has launched a variety of businesses including a clothing company, a consulting business, a Digital Marketing training site, and a Mandarin Chinese school in London, UK. 
Most recently, Mikael and his co-founders launched Lingos.co - a social network dedicated to connecting language learners and teachers both online and locally.

Mikael holds several degrees including a Masters of Engineering and an MBA degree, but his expertise is in building online businesses using a 5-step system that he's developed over the years.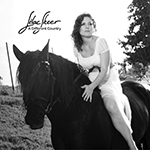 Lilac Sheer
Singer / Songwriter
Singer/Songwriter Lilac Sheer is an experienced and educated musician, with a
musical background that spans over 15 years long. She plays guitar, harmonica and
piano, and has performed countless times in Israel and abroad. 
An international singer-songwriter from the same vein as Alanis Morisette & Jewel, Lilac Sheer will sharing her compelling life story while performing songs from her tantalising new Country-Rock album 'A Different Country'. www.soundcloud.com/lilacsheer // www.facebook.com/lilacsheerofficial // www.lilacsheer.com
---
Themes:
WOW TALKS Events are light multi speaker networking events around a theme of specific disciplines. The unique format of talks emphasise the why rather than the how, highlighting aspirations and thought provoking questions. Always inspiring, entertaining and insightful experience for the audience as well as the speakers. Speakers are dreamers & doers who are behind the extraordinary from different walks of life. People who have followed their heart in what they do and made a conscious choice to make a living by doing what they love and realising their personal dreams with a great sense of responsibility and accountability. The result is an enriching, fascinating and joyful learning experience that opens minds for new possibilities. 
---
Where are the talks being held? These events are held in selected Apple stores, Google campuses, museums, galleries, universities, festivals, quirky bars, private houses, business clubs, cultural centres and conferences worldwide. In the past we have also held events in: Secret Garden Party Festival UK, Wilderness Festival UK, Burning-Man Festival US, London Fashion Week.
What is the Format? 90 min, 5 speakers 9 min each, 1 musician/performer, 1 host/presenter. We start and end the event with art/music performance. Each speaker has up to 9 min to share their personal/professional journey to include the following five key elements: Uniqueness, Inspiration, Challenge, Vision, Question.
Sometimes we do an interview on stage instead of a talk. All the speakers take part in a short Q&A panel before the end. The talks are followed by social gathering and local drinks.
---
Speaker Guidelines: Up to 9min talk. (short filmed ver. up to 3min)  
A) Uniqueness – Clarify, what makes what you do unique? different? original? Demonstrate to us what you do by showing a short film/slides or do it on stage if possible so we can relate to it. 
B) Inspiration - What/who inspired you to do what you? Why do you care so much about it? How it all began? What keeps you going? 
C) Challenge - What is the biggest challenge you have overcome at your work? Or what is the most challenging aspect of your work? 
D) Vision/Dream - What is your personal professional vision? Your Dream? Your 'Mount Everest'?  
E) Question - What is your thought provoking question that you would like to leave the audience with? A question that perhaps reflecting what you try to provoke in people mind through your work.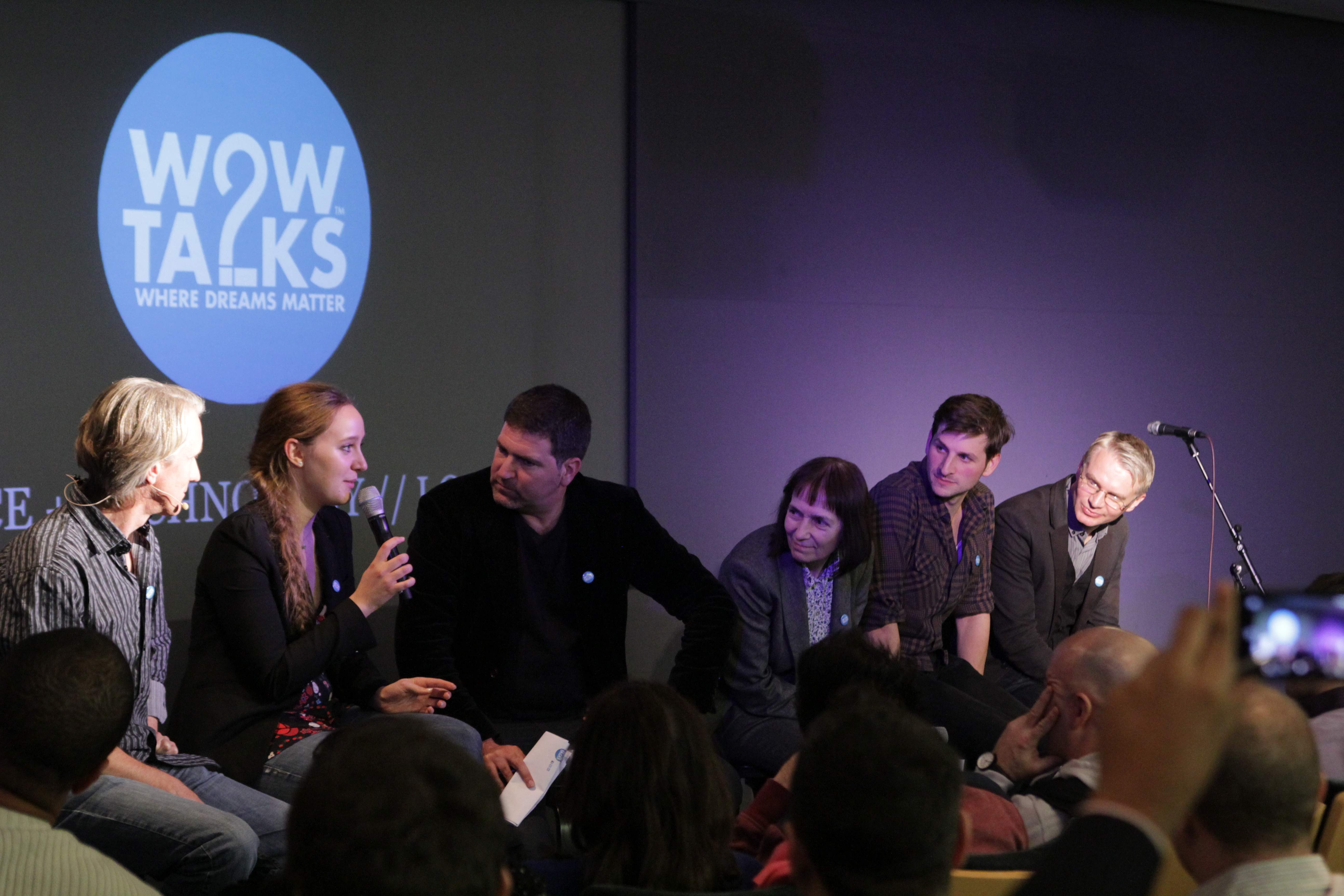 ---
Who is going? We welcome everyone. Our talks are free, attendees are invited to register in advance to secure a place on our guest list. We recommend you register as soon as the talks are announced as places fill up quickly. You will always find curious, friendly, open minded entrepreneurs, professionals and students from all walks of life some of which have given a talk before. It is a space where we encourage new friendships and partnerships. Our events can be any number between 50 – 250 people.
Who are the speakers? We showcase the people behind the extraordinary from all backgrounds and professions who have followed their heart in what they do and make a living by doing what they love. People who are realising their dreams with a great sense of responsibility and accountability....all are welcome.  Some of the speakers are graduates of our WOW TALKS Academy. Full Speakers list is always announced 21 days before the event.
---
What is different about WOW Talks from other talks like TED Talks?  
A.         It is about the WHY not the HOW: In their talks we ask them why they chose what they do, what led them to their choices, and what inspired them? The focus is on the personal perspective and the story behind each person. It allows for a unique insight into what matters. Speakers are open, honest and willing to share their intimate journeys. The audience is able to relate to the stories even if they do not share any professional similarities with the theme or the topic of the event. 
B.         It is about the QUESTION not the CONCLUSION: We ask every speaker to end their talk with a thought provoking question. This opens up new perspectives and possibilities for the audience. We do so because we want to avoid imposing any particular belief or concept on our audience which can limit the conversation from being open. 
C.         It is about the COMMITMENT not the SUCCESS: We find speakers who demonstrate in their present life a professional and personal commitment to their vision. We welcome to the stage people in different levels of their career development. Our varied speakers and performers are perhaps 'up and coming' or the 'next big thing' in their industries and are natural leaders in their local communities.
---
Can I host the talks? You can apply to host here. You will need to be trained. You will need to attend in one our events before you can host one.  Can I speak? You can apply to speak here. You will need to film yourself doing a 3min talk and send it to us. In some cases we will show a clip version of this at one of our events.
Beyond the talks being enriching and thought provoking, we have found that they are becoming a milestone and a catalyst in the career development of the speakers, no matter how advanced they are in their careers. The WOW TALKS format makes them confront core questions helping them further clarify their vision. By speaking at our event they are inspiring people to follow their dreams. They are also become part of an amazing community and network of dreamers & doers that support each other. 
We hope to see you there!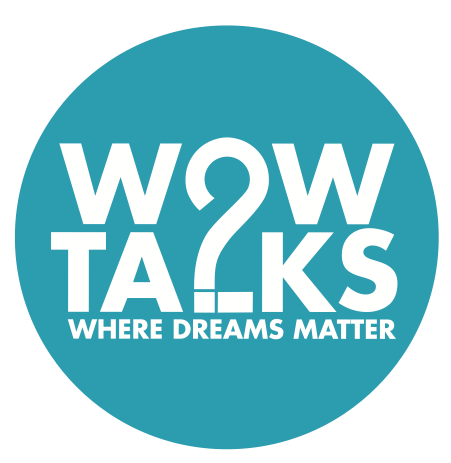 When & Where

Central Working
My Hotel
13 Bayley St
WC1B 3HD London
United Kingdom


Thursday, 6 February 2014 from 19:00 to 21:30 (GMT)
Add to my calendar
Organiser
Inspiring people to make a living doing what they love
WOW Talks is a social enterprise that delivers engaging live events and digital content to inspire people to reconnect with their WHY – their purpose - so they can attain greater fulfilment in their professional lives. 
Using a unique format of multiple short talks, WOW Talks events create an insightful, entertaining and inspiring experience. The events feature people from different industries, cultures and disciplines who are committed to creating a life doing what they love most and who share their personal stories and Words of Wisdom (WOW).
WOW TALKS // CENTRAL // LONDON