WOW TALKS // DESIGN + FASHION // LONDON

Wednesday, 2 April 2014 from 19:00 to 22:00 (BST)
Event Details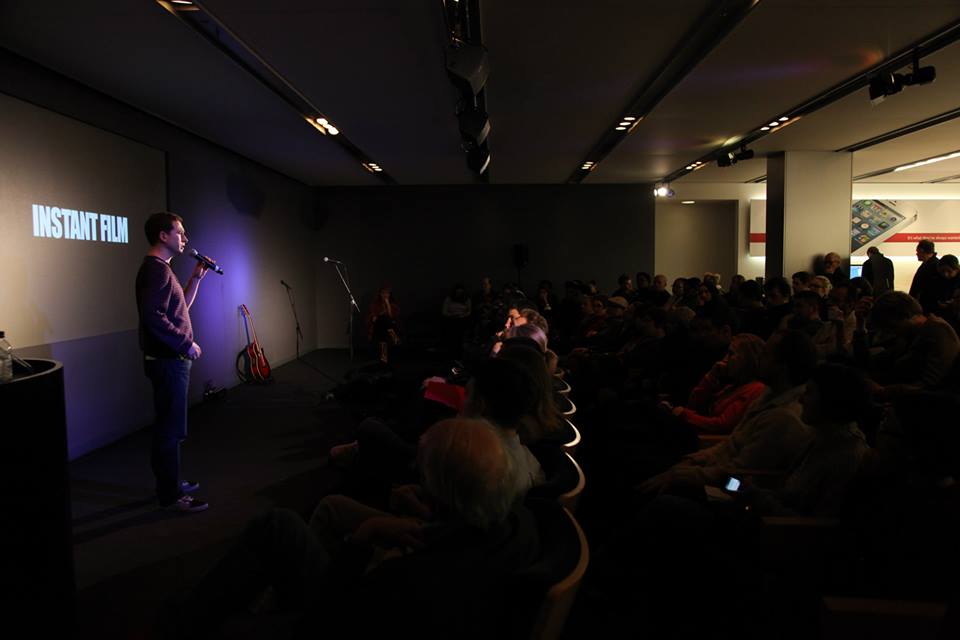 Speakers: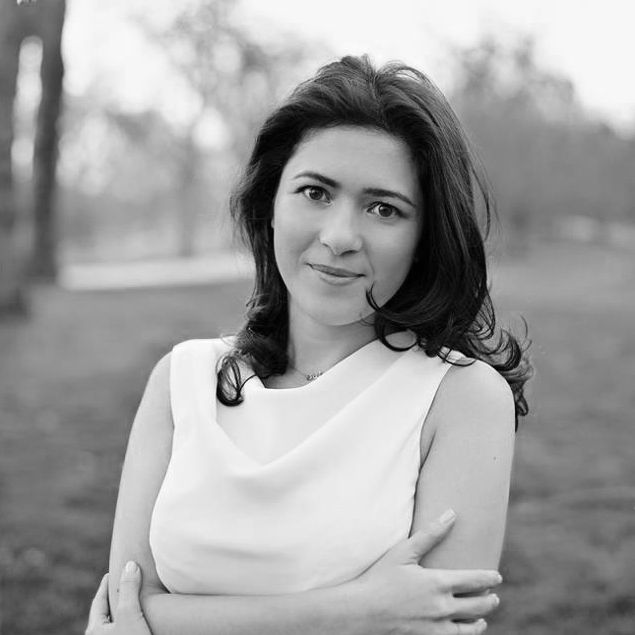 Dr. Neri Karra
Fashion Entrepreneur / Academic Director / Author
Neri Karra is a fashion entrepreneur, academic director and author. She holds a PhD from the University of Cambridge and is the Founder and Creative Director of her own Italian leather accessories brand, prized for its outstanding quality and craftsmanship. She is also the Founder of boutique consultancy firm specialising in providing one-on-one consulting, executive training, and educational seminars in fashion and luxury business.
Over the last decade, she has been awarded an array of accolades and awards from organisations like DSD Foreign Trade that recognises her as one of the largest exporters in Turkey. In 2010, she was also the Finalist at Luxuria Awards for Best Young Entrepreneur.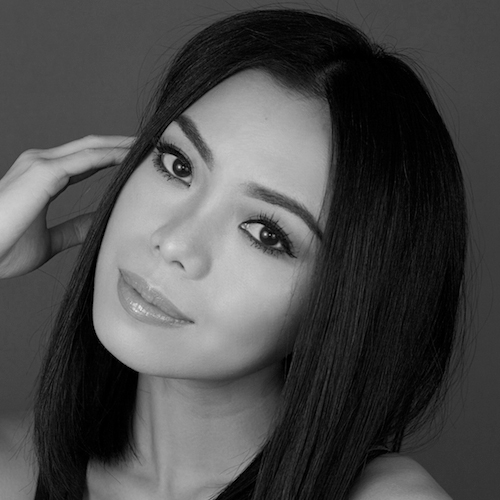 Yennis Cheung-yan
Actor / Singer / Model
The daughter of two Beijing Opera performers, Yennis Cheung-yan was raised in Hong Kong. As a teenager she won the Hong Kong inter-schools singing contest. At fifteen she won a place at the Hong Kong Academy for Performing Arts, majoring in classical opera. At around this time, Yennis joined the band Multiplex. At one Multiplex concert, Yennis came to the attention of an executive from Sony BMG (HK). She was signed as a recording artist, and released three solo albums.

ennis' acting career began with musicals and stage plays. After completing an acting course organised by the Hong Kong Directors' Guild, she made her screen debut in the independent film "Under the Rainbow". Roles in more commercial Hong Kong films followed, including "Love and Let Love", Take Five", "PR Girls", and "Hero of the City".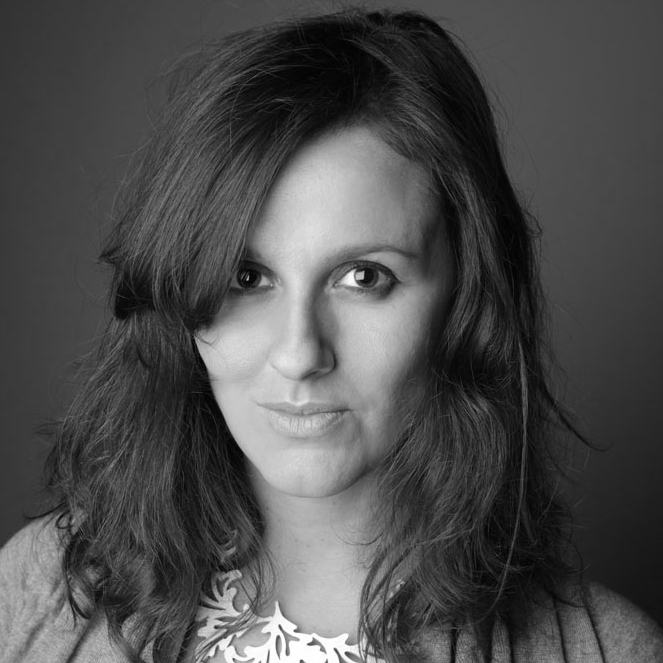 Veronica Crespi
Fashion Consultant
Veronica Crespi is a Slow Fashion Consultant, Digital Content Strategist and Writer. Yes she does wear many hats, but all of them as the mind behind Rewardrobe. 

Rewardrobe was created in 2009 and is dedicated to promoting a more responsible lifestyle through better style choices. 
Ladies (and gents!) are invited to share their style challenges with Veronica, and she'll work with them to develop a more confident image, introduce them to amazing sustainable brands and boutiques, and create a wardrobe that works in style and substance. 
But Slow is an entire lifestyle, so Veronica is always happy to discuss slow food, living, and travel.

Veronica also has a background in media and digital marketing, so she consults brands on trends and market research, inclusion in events, communication and social media strategies, digital PR and content writing.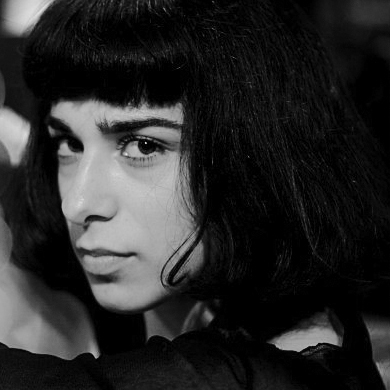 Maja Rivic
Musician / Graphic Designer
Maja Rivic is a vocalist, composer and graphic designer living in London, originally from Croatia. Whilst pursuing a MEng degree in Graphic Arts & Technology at the University of Zagreb, she started building a music portfolio performing with cross genre and jazz groups, live, as well as on national radio and TV stations. After graduating she moved to London to pursue a BMus degree in Vocals, Composition & Arranging at the London Centre of Contemporary Music (Middlesex University). During her studies, and after graduating, she has performed with various jazz groups, notably with the Mimika Mak Murtic Ensemble, a 16 piece contemporary jazz group - performances include the London Jazz Festival 2012, Pizza Express, Olympic & Paralympic Festivals, as well as the Jazz Season by the European Broadcasting Union. She has started a sextet in order to perform her own compositions and works as a vocal teacher and freelance graphic designer.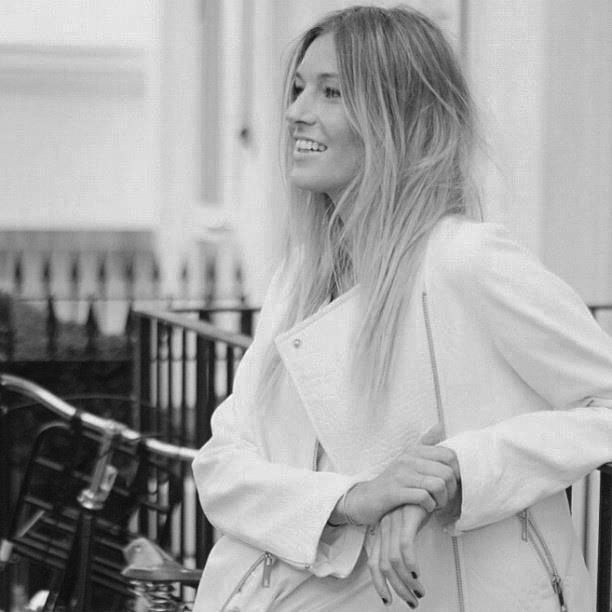 Camille Charrière 
Blogger / Writer / Consultant  
Camille Charrière is an internationally recognized fashion blogger and writer; receiving high praise from publications such as, Vogue, ELLE, and Harper's BAZZAR. Originally from Paris, Charrière moved to London to pursue a career in law and finance, ultimately switching into fashion and working for the likes of NET-A-PORTER and Matches Fashion, all whilst starting her blog, www.camilleovertherainbow.com. Created in 2010 as a creative outlet to showcase her sense of style, Camille Over the Rainbow quickly gained traction across the internet. Within the past few years, she has seen her sartorial ventures take off, collaborating with some of the most influential designers and businesses. Currently she resides in London, and continues to write for Camille Over the Rainbow, as well as guest writing in various fashion publications and acting as a brand consultant.
Program:
18:30 Doors open
19:00 - 20:30 Talks (5-6 Speakers + Performances + Panel) 
20:30 - 22: 00 Drinks/Networking
---
Themes:
WOW TALKS Events are light multi speaker networking events around a theme of specific disciplines. The unique format of talks emphasise the why rather than the how, highlighting aspirations and thought provoking questions. Always inspiring, entertaining and insightful experience for the audience as well as the speakers. Speakers are dreamers & doers who are behind the extraordinary from different walks of life. People who have followed their heart in what they do and made a conscious choice to make a living by doing what they love and realising their personal dreams with a great sense of responsibility and accountability. The result is an enriching, fascinating and joyful learning experience that opens minds for new possibilities. 
---
Where are the talks being held? These events are held in selected Apple stores, Google campuses, museums, galleries, universities, festivals, quirky bars, private houses, business clubs, cultural centres and conferences worldwide. In the past we have also held events in: Secret Garden Party Festival UK, Wilderness Festival UK, Burning-Man Festival US, London Fashion Week.
What is the Format? 90 min, 5 speakers 9 min each, 1 musician/performer, 1 host/presenter. We start and end the event with art/music performance. Each speaker has up to 9 min to share their personal/professional journey to include the following five key elements: Uniqueness, Inspiration, Challenge, Vision, Question.
Sometimes we do an interview on stage instead of a talk. All the speakers take part in a short Q&A panel before the end. The talks are followed by social gathering and local drinks.
---
Speaker Guidelines: Up to 9min talk. (short filmed ver. up to 3min)  
A) Uniqueness – Clarify, what makes what you do unique? different? original? Demonstrate to us what you do by showing a short film/slides or do it on stage if possible so we can relate to it. 
B) Inspiration - What/who inspired you to do what you? Why do you care so much about it? How it all began? What keeps you going? 
C) Challenge - What is the biggest challenge you have overcome at your work? Or what is the most challenging aspect of your work? 
D) Vision/Dream - What is your personal professional vision? Your Dream? Your 'Mount Everest'?  
E) Question - What is your thought provoking question that you would like to leave the audience with? A question that perhaps reflecting what you try to provoke in people mind through your work.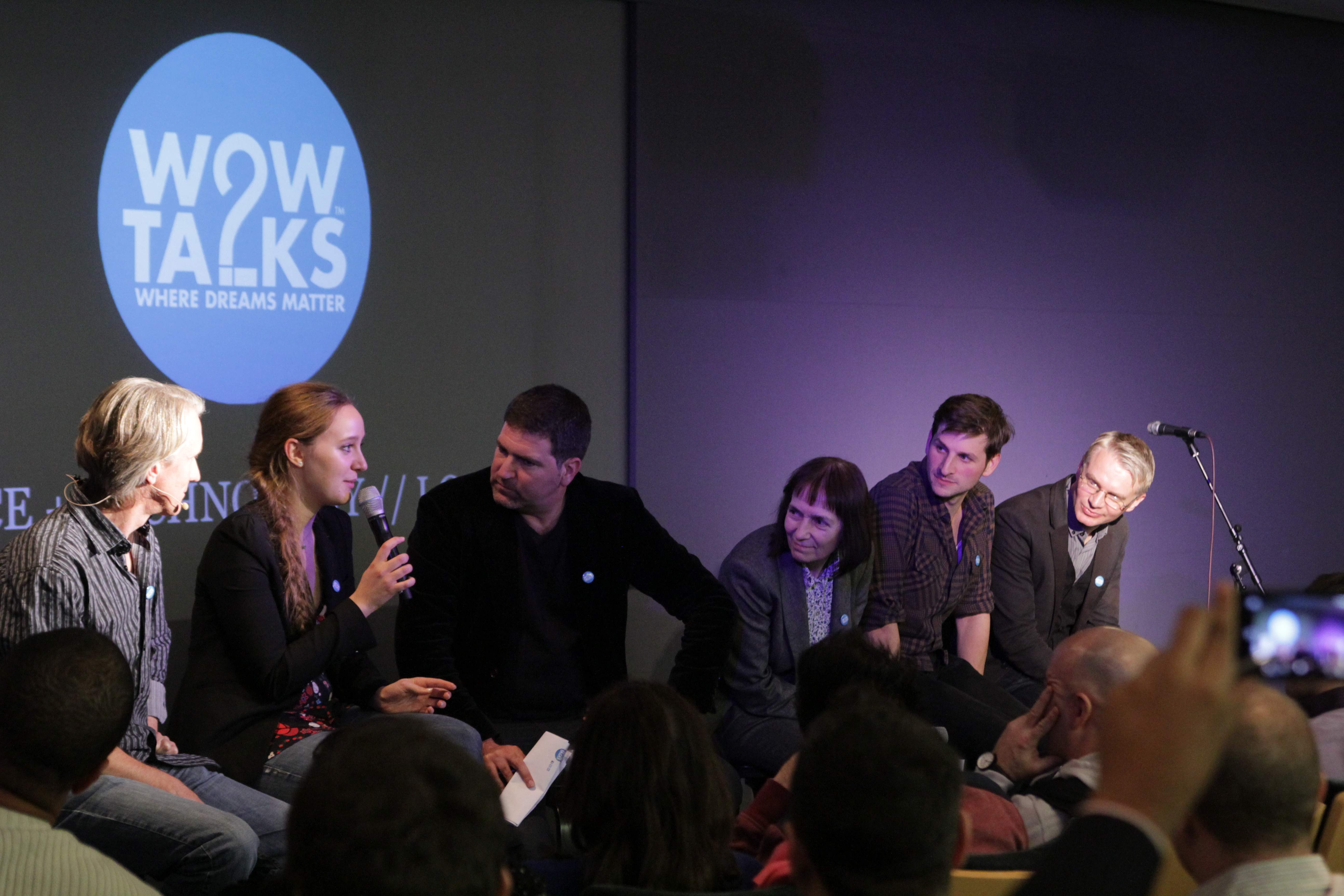 ---
Who is going? We welcome everyone. Our talks are free, attendees are invited to register in advance to secure a place on our guest list. We recommend you register as soon as the talks are announced as places fill up quickly. You will always find curious, friendly, open minded entrepreneurs, professionals and students from all walks of life some of which have given a talk before. It is a space where we encourage new friendships and partnerships. Our events can be any number between 50 – 250 people.
Who are the speakers? We showcase the people behind the extraordinary from all backgrounds and professions who have followed their heart in what they do and make a living by doing what they love. People who are realising their dreams with a great sense of responsibility and accountability....all are welcome.  Some of the speakers are graduates of our WOW TALKS Academy. Full Speakers list is always announced 21 days before the event.
---
What is different about WOW Talks from other talks like TED Talks?  
A.         It is about the WHY not the HOW: In their talks we ask them why they chose what they do, what led them to their choices, and what inspired them? The focus is on the personal perspective and the story behind each person. It allows for a unique insight into what matters. Speakers are open, honest and willing to share their intimate journeys. The audience is able to relate to the stories even if they do not share any professional similarities with the theme or the topic of the event. 
B.         It is about the QUESTION not the CONCLUSION: We ask every speaker to end their talk with a thought provoking question. This opens up new perspectives and possibilities for the audience. We do so because we want to avoid imposing any particular belief or concept on our audience which can limit or advocate and close down any conversation. 
C.         It is about the COMMITMENT not the SUCCESS: We find speakers who demonstrate in their present life professional and personal commitment to their vision. We welcome to the stage people in different levels of their career development. Our varied speakers and performers are perhaps 'up and coming' or the 'next big thing' in their industries and are natural leaders in their local communities.
---
Can I host the talks? You can apply to host here. You will need to be trained. You will need to attend in one our events before you can host one.  Can I speak? You can apply to speak here. You will need to film yourself doing a 3min talk and send it to us. In some cases we will show a clip version of this at one of our events.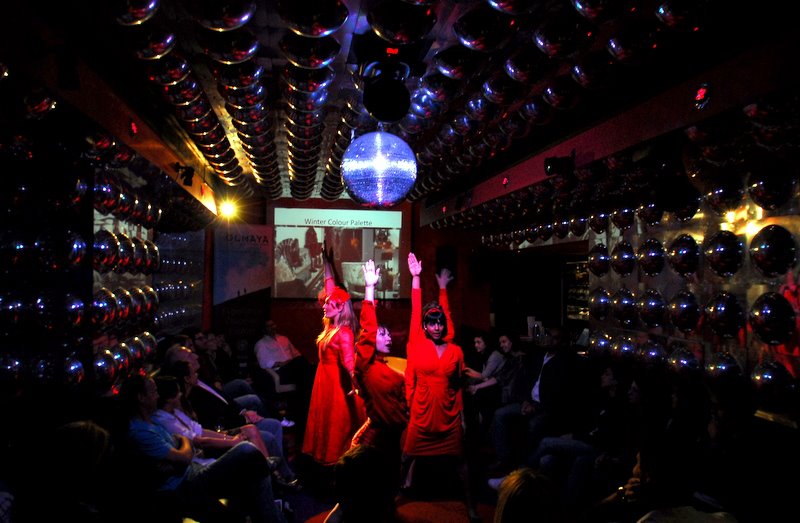 Beyond the talks being enriching and thought provoking, we have found that they are becoming a milestone and a catalyst in the career development of the speakers, no matter how advanced they are in their careers. The WOW TALKS format makes them confront core questions helping them further clarify their vision. By speaking at our event they are inspiring people to follow their dreams. They are also become part of an amazing community and network of dreamers & doers that support each other. 
We hope to see you there!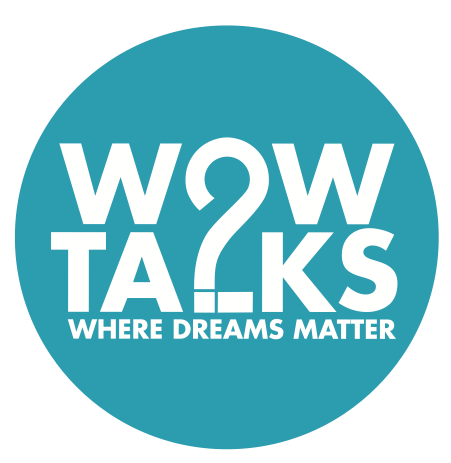 Do you have questions about WOW TALKS // DESIGN + FASHION // LONDON?
Contact WOW TALKS
When & Where

The Apple Store
235 Regent St
W1B 2EL London
United Kingdom


Wednesday, 2 April 2014 from 19:00 to 22:00 (BST)
Add to my calendar
Organiser
WOW TALKS
Inspiring people to make a living doing what they love
WOW Talks is a social enterprise that delivers engaging live events and digital content to inspire people to reconnect with their WHY – their purpose - so they can attain greater fulfilment in their professional lives. 
Using a unique format of multiple short talks, WOW Talks events create an insightful, entertaining and inspiring experience. The events feature people from different industries, cultures and disciplines who are committed to creating a life doing what they love most and who share their personal stories and Words of Wisdom (WOW).
WOW TALKS // DESIGN + FASHION // LONDON