WOW TALKS | FILM + PHOTOGRAPHY | NEW YORK

Tuesday, 24 February 2015 from 19:30 to 21:00 (EST)
Event Details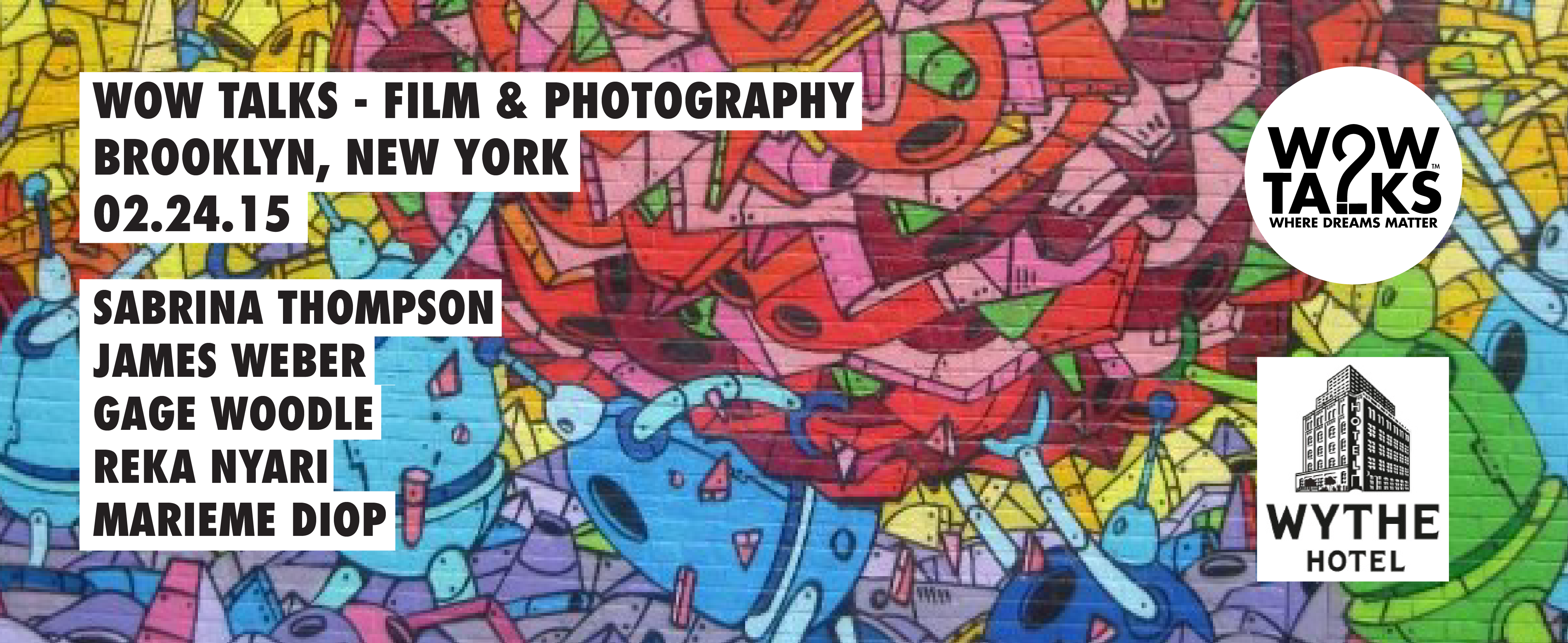 Speakers: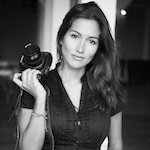 Reka Nyari
Photographer
Reka moved back to NYC in 2004 and started her career as a photographer. She works and plays in New York City, creating Fashion Editorials, campaign, CD covers, artistic portraits, and erotic photography. Her work has been exhibited in numerous galleries in the US and Europe. Her work has appeared in numerous magazines, including Esquire, Vanity Fair and Tatler.  In 2010, she won first place on the prestigious International Photography Awards (IPA) in Professional Beauty Category. Her 225 page Monograph titled "Femme Fatale: Female Erotic Photography" is translated to 6 languages and sold Worldwide.
https://www.facebook.com/rekanyariphotography,
http://instagram.com/rekanyariphotography/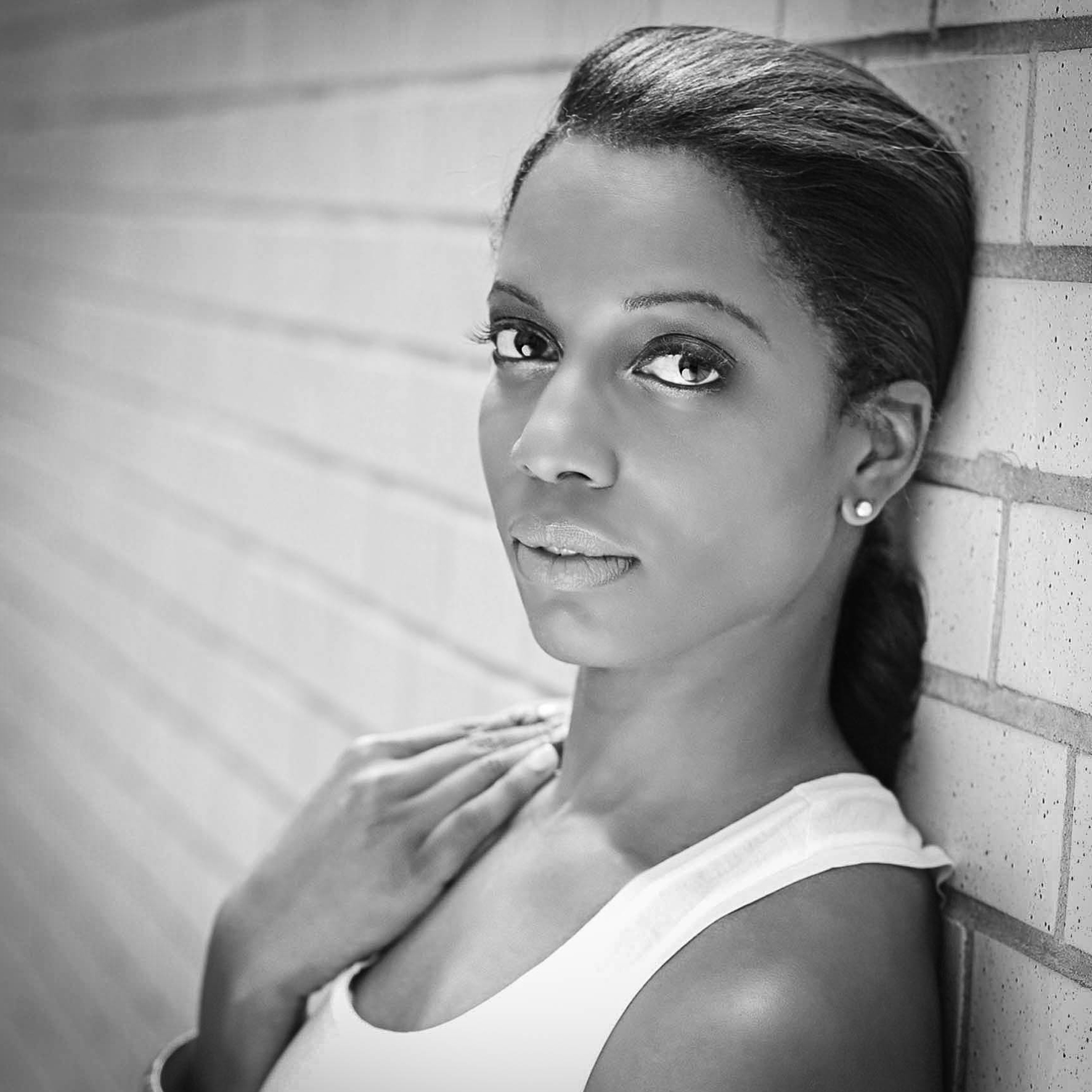 Sabrina Thompson
Producer & Photographer
Sabrina Thompson is no stranger to mastering multiple careers that involve her passions of media, art and activism. She is the owner of Kuu productions (kuuproductions.com), a dynamic media production. Her photography and social justice campaigns have been featured on Entertainment Tonight, People Magazine, Huffington Post, ESSENCE, EBONY, CBS, NBC and more. 

She is the co-founder of WEEN (Women in Entertainment Empowerment Network), an NYC based women's nonprofit with over 40,000 members. Currently, the 36 year-old visionary resides in Brooklyn, NY and is directing her first feature film set in Soweto.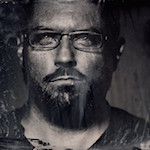 James Weber
Photographer
James has been a professional photographer for over 19 years. His trajectory has taken him from being a U.S. Navy Photographer for 6 years, to a fashion and beauty photographer in New York City. He has shot for the likes of Hennessy, COVERGIRL, CONAIR, Kensie, Modelo Especial, and Tommy Hilfiger, among others.
As much as he loves his commercial work, it's the passion projects he creates for himself that truly pushes him forward. Being a Leukemia survivor helped put things in perspective for him. You learn to focus on what love to do.
Feeling a need to connect to photography's roots, he has immersed himself in the second oldest photographic process ever created, wet plate collodion. Creating art in this 19th century process has helped create a bond between himself and the physical work he is creating. It's hand crafted process with all of the chemicals and craft that you need to use it gave a different life to the images.
James has been exhibiting his work more in the last few years. He's currently working on a book on his travels across America shot in the wet plate collodion process. You can see his work at www.jameswebergallery.com and www.jamesweberstudio.com.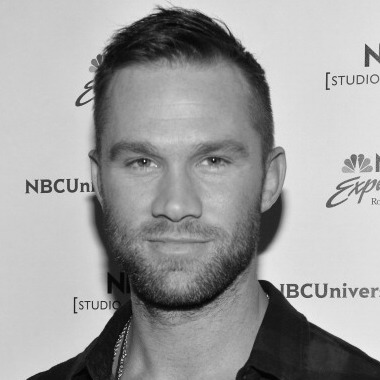 Gage Woodle
Founder of Mythic Bridge
Gage is a native New Yorker and the offspring of two predominant psychiatrists. He graduated Magna Cum Laude from Marymount Manhattan College with a communications degree focused on filmmaking. His background is in adolescent crisis counseling but he has also been working in the entertainment business for over 10 years. As a counselor Gage spent years working in institutions guiding people towards better lives. As an actor, writer and producer he spent years on the screens and behind the scenes creating fantasy lives. His dream of creating a community where these two worlds could coexist and strengthen one another led to the development of Mythic Bridge, a place where disadvantaged storytellers can get the support and knowledge to realize their dreams.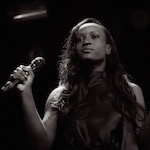 Marieme Diop
Singer
Hailing from Senegal, West Africa and raised as a debout Muslim, Marieme has labored to get her family's understanding of her career choice. While living in Florence, Italy, Her true passion was unearthed when she sang at a karaoke bar with a group of friends. It was then that she sectrectly decided music was her path. With two years of solid vocal training and song writing, Marieme's distinct flavor of jass and soul riffs have been compared to that of a fusion of Lauren Hill and Amy Winehouse. 
Uniquely her own style, her writing is modern, yet, it's jazz in a fresher, more honest sound than we have heard in decades. Marieme Diop, is an original! With a debut EP dropping soon, she is truly the one to watch for!
Programme:
7:00 PM - Doors open
7:45 PM - Opening Remarks and Performance
8:00 PM - WOW Talks Event (5-Speakers + 1 Performer + Panel) 
9:30 - 11: 00 PM -  Networking
---
Where are the talks held? These events are held in selected Apple stores, Google campuses, museums, galleries, universities, festivals, quirky bars, private houses, business clubs, cultural centres and conferences worldwide. In the past we have also held events in: Secret Garden Party Festival UK, Wilderness Festival UK, Burning-Man Festival US, London Fashion Week.
What is the Format? 90 min, 5 speakers 9 min each, 1 musician/performer, 1 host/presenter. We start and end the event with a performance. Each speaker has up to 9 min to share their personal/professional journey , including the following five key elements: Uniqueness, Inspiration, Challenge, Vision, Question.
Sometimes we do an interview on stage instead of a talk. All the speakers take part in a short Q&A panel before the end. The talks are followed by social gathering and local drinks.
---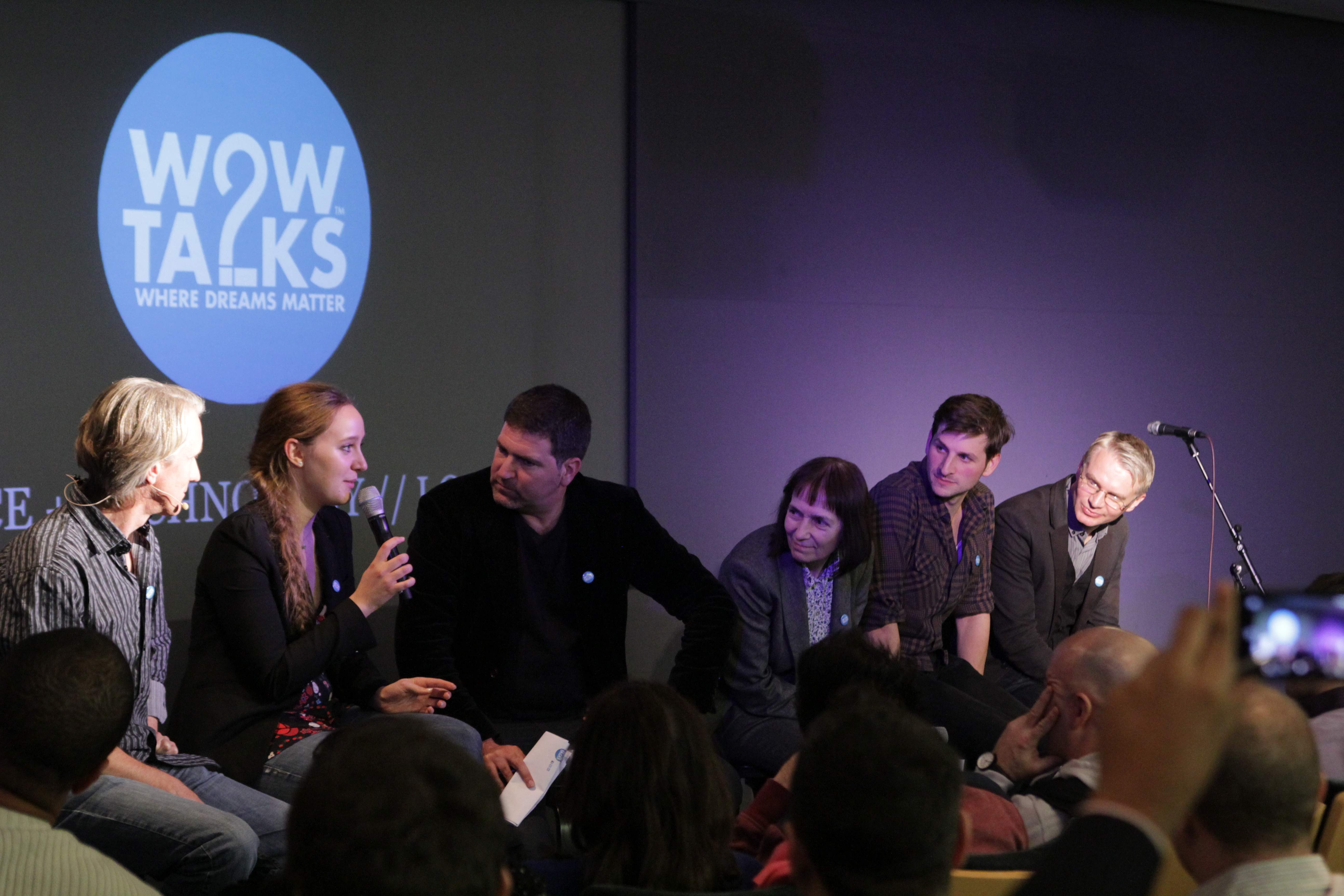 Who is going? We welcome everyone. Our talks are free, but attendees should to register in advance to secure a place on our guest list. We recommend you register as soon as the talks are announced as places fill up quickly. You will always find curious, friendly, open minded entrepreneurs, professionals and students from all walks of life some of which have given a talk before. It is a space where we encourage new friendships and partnerships. Our events can be any number between 50 – 250 people.
Who are the speakers? We showcase the people behind the extraordinary from all backgrounds and professions who have followed their heart in what they do and make a living by doing what they love. People who are realising their dreams with a great sense of responsibility and accountability....all are welcome.  Speakers are confirmed at least 21 days before the event.
---
What makes WOW Talks different to other talks such as TED Talks?  
A.         It is about the WHY not the HOW: In their talks we ask our speakers why they chose what they do, what led them to their choices, and what inspired them? The focus is on the personal perspective and the story behind each person. It allows for a unique insight into what matters. Speakers are open, honest and willing to share their intimate journeys. The audience is able to relate to the stories even if they do not share any professional similarities with the theme or the topic of the event. 
B.         It is about the QUESTION not the CONCLUSION: We ask every speaker to end their talk with a thought provoking question. This opens up new perspectives and possibilities for the audience. We do so because we want to avoid imposing any particular belief or concept on our audience which can limit and close down the conversation. 
C.         It is about the COMMITMENT not the SUCCESS: We find speakers who demonstrate in their present life professional and personal commitment to their vision. We welcome to the stage people in different levels of their career development. Our varied speakers and performers are perhaps 'up and coming' or the 'next big thing' in their industries and are natural leaders in their local communities.
---
Can I host the talks? If you would like to host WOW Talks, please contact us. You will need to be trained. You will need to attend in one our events before you can host one.  Can I speak? You can apply to speak here. You will need to film yourself doing a 3min talk and send it to us. In some cases we will show a clip version of this at one of our events.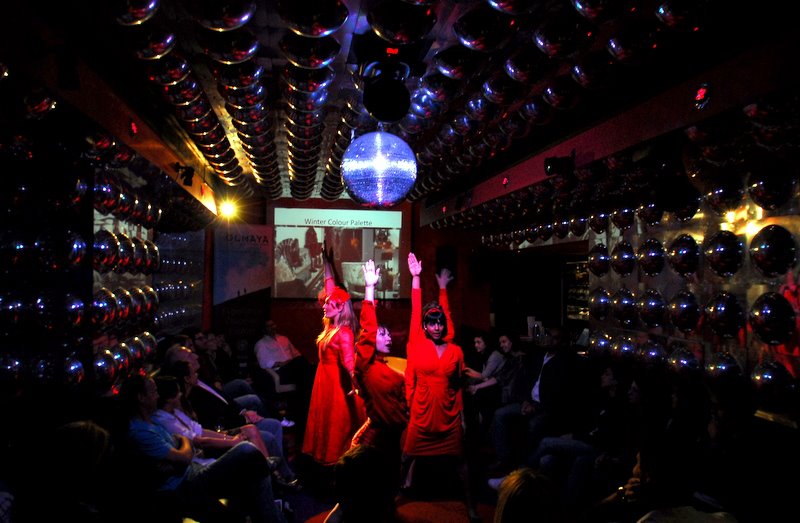 Beyond the talks being enriching and thought provoking, we have found that they are a milestone and a catalyst in the career development of the speakers, no matter how advanced they are in their careers. The WOW TALKS format makes them confront core questions helping them further clarify their vision. By speaking at our event they are inspiring people to follow their dreams. They are also become part of an amazing community and network of dreamers & doers that support each other. 
We hope to see you there!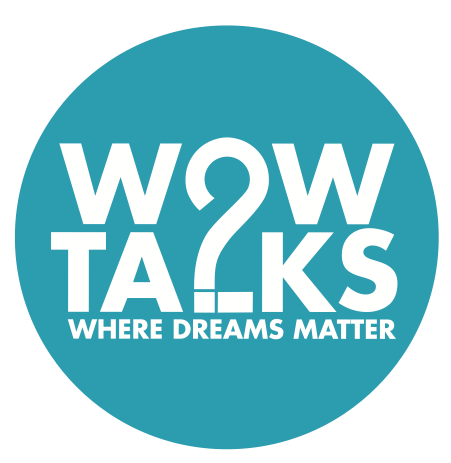 Do you have questions about WOW TALKS | FILM + PHOTOGRAPHY | NEW YORK?
Contact WOW TALKS
When & Where

Wythe Hotel
80 Wythe Avenue
Brooklyn, NY 11249


Tuesday, 24 February 2015 from 19:30 to 21:00 (EST)
Add to my calendar
Organiser
Inspiring people to make a living doing what they love
WOW Talks is a social enterprise that delivers engaging live events and digital content to inspire people to reconnect with their WHY – their purpose - so they can attain greater fulfilment in their professional lives. 
Using a unique format of multiple short talks, WOW Talks events create an insightful, entertaining and inspiring experience. The events feature people from different industries, cultures and disciplines who are committed to creating a life doing what they love most and who share their personal stories and Words of Wisdom (WOW).