WOW TALKS // INTERNET + STARTUPS // LONDON

Thursday, 20 March 2014 from 19:00 to 22:00 (GMT)
Event Details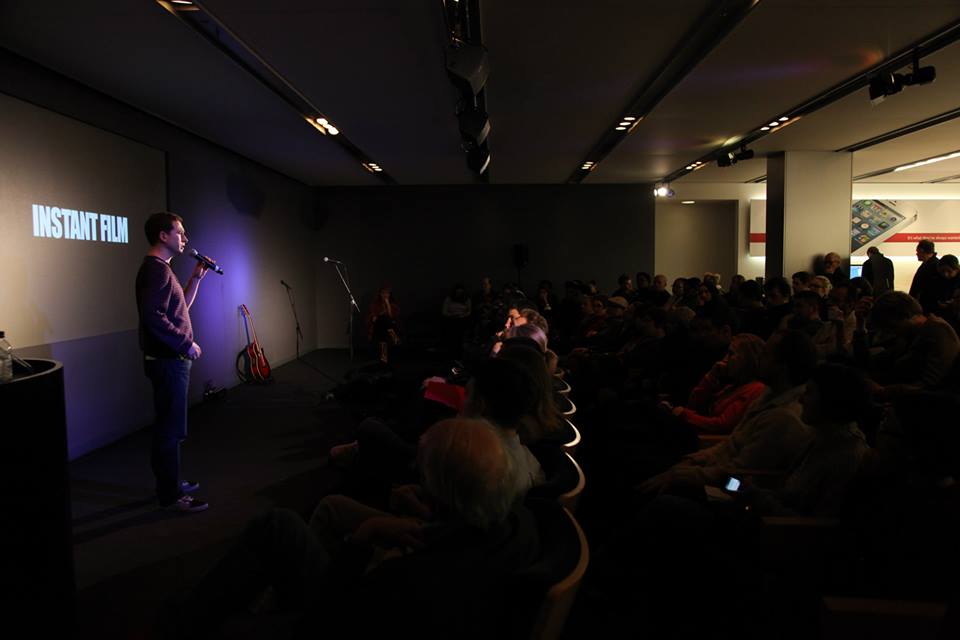 Program:
18:30 Doors open
19:00 - 20:30 Talks (5-6 Speakers + Performances + Panel) 
20:30 - 22: 00 Networking
Speakers: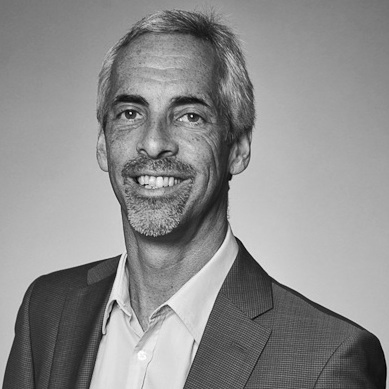 Russ Shaw
Non-Executive Director / Investor & Founder
Tech London Advocates
Russ is currently a non-executive director for three companies: Cupid plc, an AIM-listed online dating services company, Dialog—a publicly traded semiconductor company, and Unwire--a Danish, venture-backed mobile commerce and digital wallet business.  He is also a limited partner in Ariadne Capital's ACE Fund, Vitruvian Partners Fund and an investor in and advisor to Amazing Media Group. 
In April 2013, Russ launched Tech London Advocates, an advocacy group of senior leaders within the international technology community, created with the aim of championing and accelerating the growth of London's technology and digital sector.  There are now over 450 Advocates in the group, across London, the UK and from around the world. 
Russ has been a member of the Tech City Advisory Group, a mentor for The Marketing Academy, and a volunteer for Spear (helping disadvantaged youth find employment).  He has been a member of the Marketing Group of Great Britain since 2005 and was its Chairman for the 2011-12 season.
Previously, Russ was Vice President & General Manager at Skype, focusing on Europe, Middle East and Africa and also establishing and running Skype's Mobile Division.  Before Skype, Russ was at Telefonica, where he was the Global Innovation Director.  Prior to this role, he was with Telefonica's O2 mobile business, as Chief Marketing Officer, responsible for initiatives such as The O2 venue in London.
Before joining O2, Russ was the CEO of Mobileway, a venture-capital backed start-up sold to Sybase.  Before joining Mobileway, Russ was Managing Director at NTL (now Virgin Media).
Prior to moving into telecoms, Russ spent many years in consumer financial services, both with American Express and Charles Schwab, in a variety of marketing, advertising, and brand management roles.
He has a BS from Washington University in St. Louis (and a member of its National Council) and an MBA from Harvard Business School.  He lives in London with his wife Lesley and his three sons.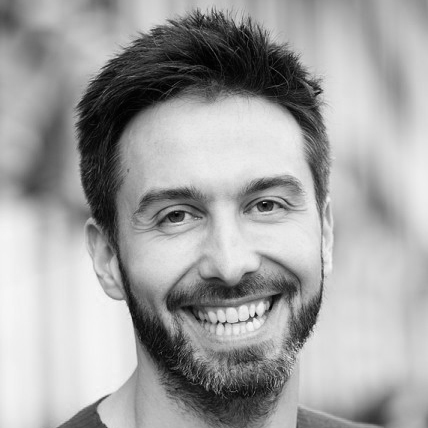 James Layfield
Founder / Director of Central Working
James is a British entrepreneur, and the founder of Central Working, who's new opening in Whitechapel is where these talks are being held.
In 2007 he was cited in the list of "Top 30 UK Entrepreneurs under 35" compiled by Growing Business Magazine. He has also been listed in the 2008, 2009 and 2010 editions of the Who's Who of Britain's Business Elite. In 2011 Layfield was cited as 'One To Watch' by Business Zone[1]. In February 2012 Layfield was named 2012 Entrepreneur of the Yearby EO UK. @layfield
http://www.centralworking.com/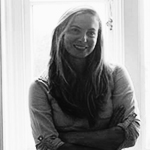 Yifat Fouchs
Managing Director / Screenz Europe
After earning her bachelor's degree in communication & management in Tel Aviv, Yifat worked on news and entertainment shows in various Israeli productions. Soon after, she joined "The Box" a content company that specializes in the creation of compelling content for broadcast entertainment and advertising. At the Box she was head of business development, working alongside international companies such as Nike, Orange, and Coca Cola to name a few. In 2010 Yifat and her husband relocated to London. In 2011 Screenz was founded, a joint venture between two leading companies in their field, The Box and Keshet, Israel's biggest broadcaster. Screenz's main purpose is to create digital assets for the TV industry. Currently, Yifat's in charge of the companies' European operation and management of the UK office.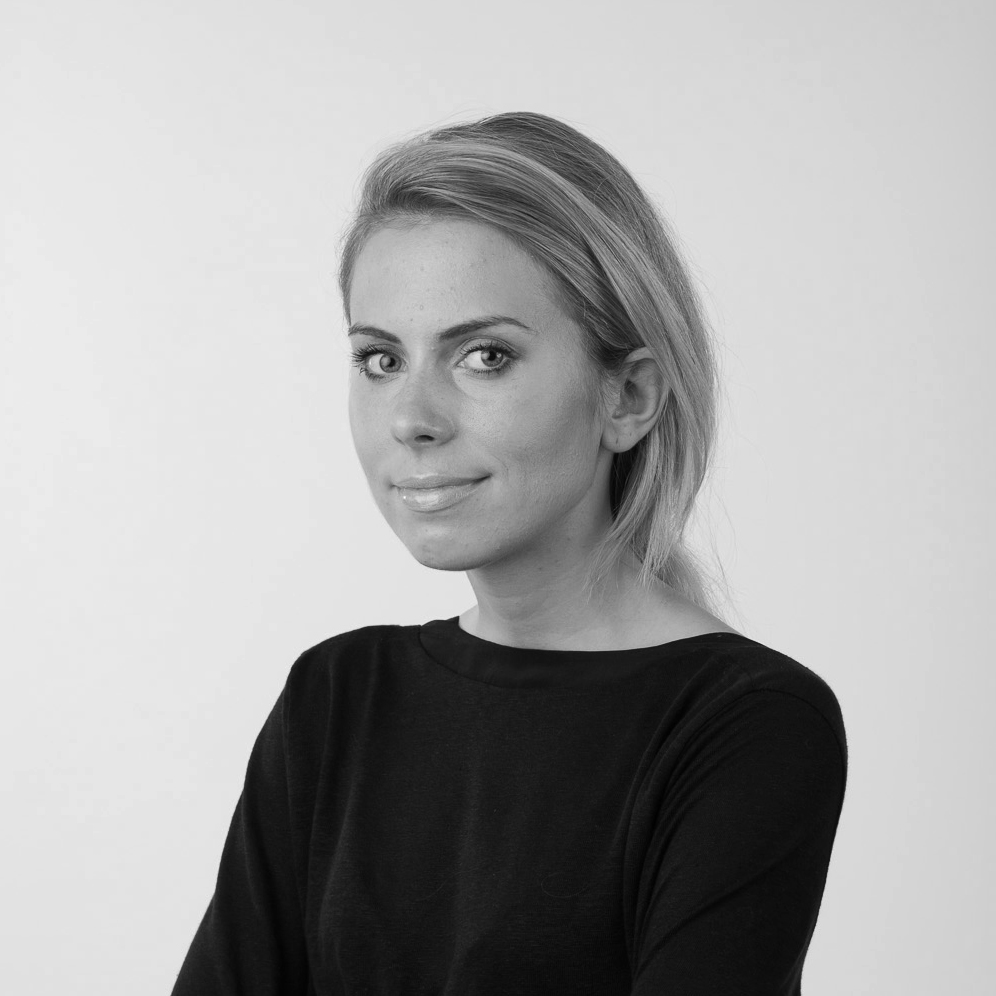 Marta Jankovska
Founder / Indigo Memoirs
Marta Jankovska started Indigo Memoirs as a lifestyle blog in June 2012 where she published distinctively themed content every day for one year. She wrote about food on Mondays, mindfulness on Tuesdays, wellness on Wednesdays, workouts on Thursdays, events on Fridays, art on Saturdays and concepts on Sundays. She worked from London, New York and published stories during her travels in Japan, Korea, Turkey, China, Singapore, Italy and Switzerland.
A little over a year later Marta took the strategic decision to drop the 'I' and substitute it with the 'we', and as well as to focus content on London-based experiential lifestyle activities. Between December and March the Indigo Memoirs team grew to four members and six creative and tech freelancers.
In February they launched their first series of local London maps featuring hand-picked food, shopping, art and wellness venues in Bethnal Green. 2,500 maps were distributed across local shops, venues, and Londoners on the street. The next map is coming out on March 22nd featuring Notting Hill experiential venues and will be distributed at Portobello Market.
It is our mission to build awareness for the unlimited opportunities creatively driven London businesses offer to their customers, ultimately brining them to the fore and driving more Londoners in their workshops, classes, talks and events.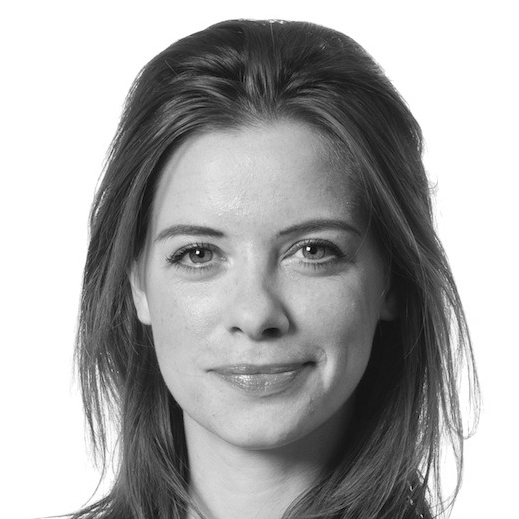 Jessi Baker
Designer & Creative Technologist
Jessi Baker is a Designer & Creative Technologist exploring concepts for the future of the Internet, particularly pervasive computing and open data and how a union of the two can inform citizen choices. A true blend of art and science, Jessi has a Masters in Engineering from Cambridge University and a Masters in Design from the Royal College of Art. She is the co-founder and CEO of new tech social enterprise Provenance (www.provenance.it) and a computer science research associate at the Intel Institute for Sustainable Cities.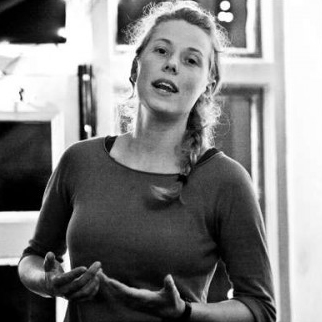 Dolly May
Singer
Dolly May is a versatile vocalist born in the north of England.  Her lifelong obsession with all things VOCAL saw her move to London in 2009 to train as a voice coach. She now resides in North London where she works as a professional voice coach alongside her career as a performing vocalist.
Dolly May's upbringing through the English and French folk traditions drew her into singing and performing from a very young age.  These roots have never left her, often performing folk songs unaccompanied.  She had her first band at the age of 19, when she moved to Sheffield to study Fine Art.  Here she also started leading her first choir, and this began her vocal teaching career in 2006.
Dolly May draws influence from music and cultures around the world.  Inspirations include:  Bulgarian choirs, Georgian chant, English folk, jazz music, French folk, electronic music, Blues, Swing, Medieval choral, modern choral, English classical, Indian classical… and more
Drawing upon her folk roots background she combines traditional songs effortlessly with modern technology.  Using a loop-pedal to create improvised backing or playing around with the song itself, scatting around the tune that she places in your imagination. Her voice is striking in its effortless range and rich tone which she weaves together to create an unforgettable performance
Dolly May also performs as a spoken word artist, threading the spoken voice together with the sung voice to create compelling and sophisticated original compositions.
Her performance have taken her to the Southbank and Cecil Sharp House, and at the several Magpies Nest events.  She's has also performed at the Secret Garden Party, Standon Calling and other smaller festivals.
WOW TALKS Events are light multi speaker networking events around a theme of specific disciplines. The unique format of talks emphasise the why rather than the how, highlighting aspirations and thought provoking questions. Always inspiring, entertaining and insightful experience for the audience as well as the speakers. Speakers are dreamers & doers who are behind the extraordinary from different walks of life. People who have followed their heart in what they do and made a conscious choice to make a living by doing what they love and realising their personal dreams with a great sense of responsibility and accountability. The result is an enriching, fascinating and joyful learning experience that opens minds for new possibilities. 
---
Where are the talks being held? These events are held in selected Apple stores, Google campuses, museums, galleries, universities, festivals, quirky bars, private houses, business clubs, cultural centres and conferences worldwide. In the past we have also held events in: Secret Garden Party Festival UK, Wilderness Festival UK, Burning-Man Festival US, London Fashion Week.
What is the Format? 90 min, 5 speakers 9 min each, 1 musician/performer, 1 host/presenter. We start and end the event with art/music performance. Each speaker has up to 9 min to share their personal/professional journey to include the following five key elements: Uniqueness, Inspiration, Challenge, Vision, Question.
Sometimes we do an interview on stage instead of a talk. All the speakers take part in a short Q&A panel before the end. The talks are followed by social gathering and local drinks.
---
Speaker Guidelines Up to 9min talk. (short filmed ver. up to 3min)  
A) Uniqueness – Clarify, what makes what you do unique? different? original? Demonstrate to us what you do by showing a short film/slides or do it on stage if possible so we can relate to it. 
B) Inspiration - What/who inspired you to do what you? Why do you care so much about it? How it all began? What keeps you going? 
C) Challenge - What is the biggest challenge you have overcome at your work? Or what is the most challenging aspect of your work? 
D) Vision/Dream - What is your personal professional vision? Your Dream? Your 'Mount Everest'?  
E) Question - What is your thought provoking question that you would like to leave the audience with? A question that perhaps reflecting what you try to provoke in people mind through your work.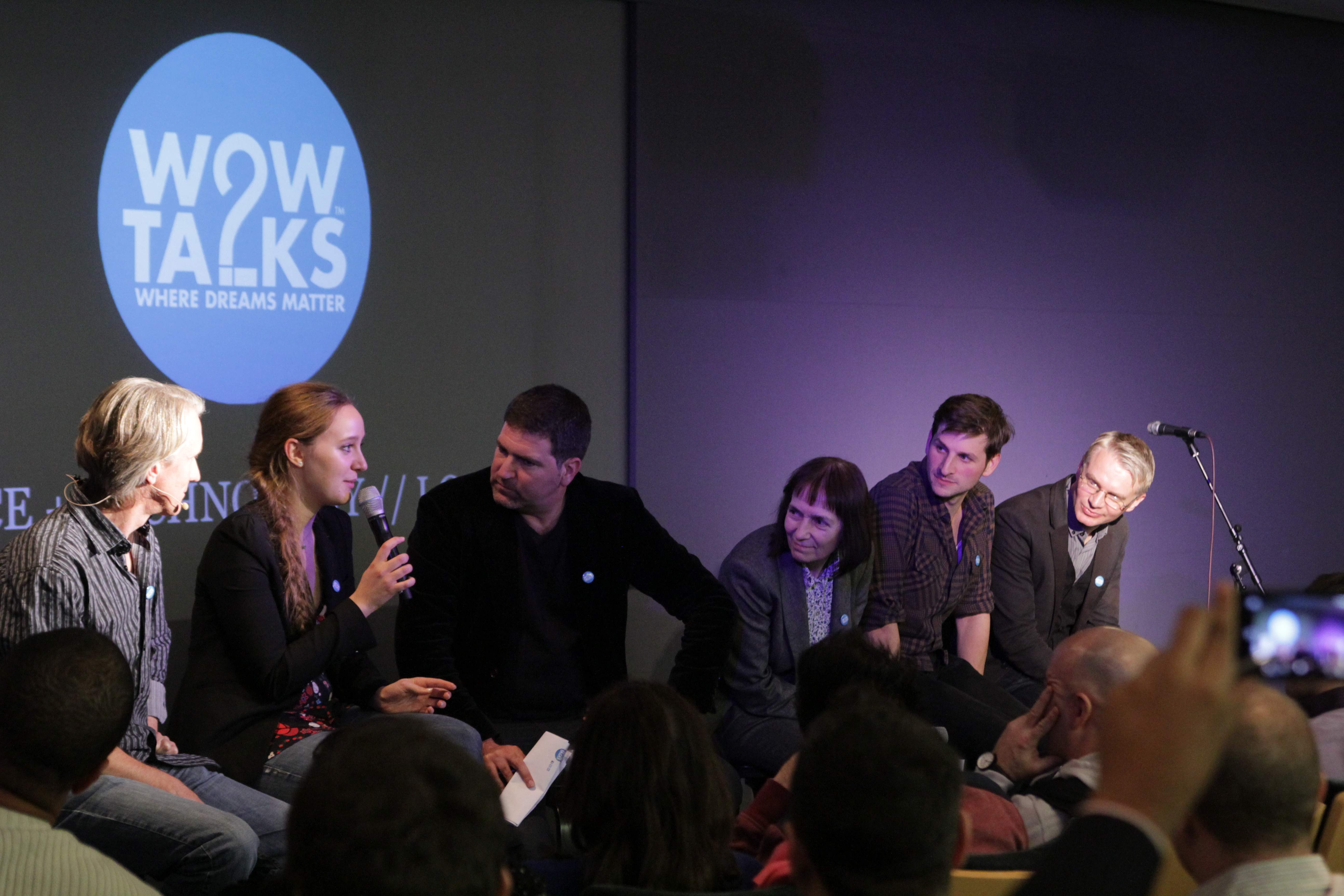 ---
Who is going? We welcome everyone. Our talks are free, attendees are invited to register in advance to secure a place on our guest list. We recommend you register as soon as the talks are announced as places fill up quickly. You will always find curious, friendly, open minded entrepreneurs, professionals and students from all walks of life some of which have given a talk before. It is a space where we encourage new friendships and partnerships. Our events can be any number between 50 – 250 people.
Who are the speakers? We showcase the people behind the extraordinary from all backgrounds and professions who have followed their heart in what they do and make a living by doing what they love. People who are realising their dreams with a great sense of responsibility and accountability....all are welcome.  Some of the speakers are graduates of our WOW TALKS Academy. Full Speakers list is always announced 21 days before the event.
---
What is different about WOW Talks from other talks like TED Talks?  
A.         It is about the WHY not the HOW: In their talks we ask them why they chose what they do, what led them to their choices, and what inspired them? The focus is on the personal perspective and the story behind each person. It allows for a unique insight into what matters. Speakers are open, honest and willing to share their intimate journeys. The audience is able to relate to the stories even if they do not share any professional similarities with the theme or the topic of the event. 
B.         It is about the QUESTION not the CONCLUSION: We ask every speaker to end their talk with a thought provoking question. This opens up new perspectives and possibilities for the audience. We do so because we want to avoid imposing any particular belief or concept on our audience which can limit or advocate and close down any conversation. 
C.         It is about the COMMITMENT not the SUCCESS: We find speakers who demonstrate in their present life professional and personal commitment to their vision. We welcome to the stage people in different levels of their career development. Our varied speakers and performers are perhaps 'up and coming' or the 'next big thing' in their industries and are natural leaders in their local communities.
---
Can I host the talks? You can apply to host here. You will need to be trained. You will need to attend in one our events before you can host one.  Can I speak? You can apply to speak here. You will need to film yourself doing a 3min talk and send it to us. In some cases we will show a clip version of this at one of our events.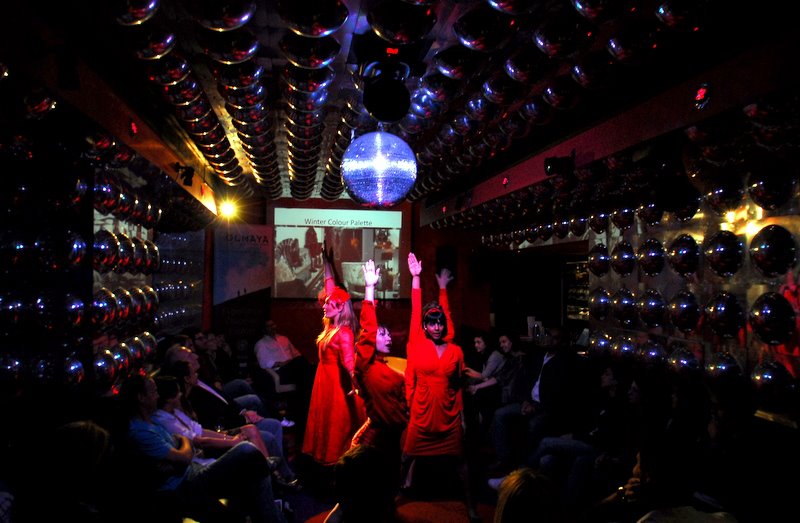 Beyond the talks being enriching and thought provoking, we have found that they are becoming a milestone and a catalyst in the career development of the speakers, no matter how advanced they are in their careers. The WOW TALKS format makes them confront core questions helping them further clarify their vision. By speaking at our event they are inspiring people to follow their dreams. They are also become part of an amazing community and network of dreamers & doers that support each other. 
We hope to see you there!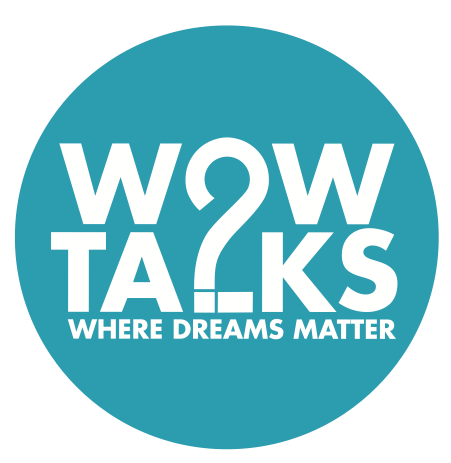 Do you have questions about WOW TALKS // INTERNET + STARTUPS // LONDON?
Contact WOW TALKS
When & Where

Central Working - Whitechapel
69-89 Mile End Rd
Whitechapel
E1 4TT London
United Kingdom


Thursday, 20 March 2014 from 19:00 to 22:00 (GMT)
Add to my calendar
Organiser
Inspiring people to make a living doing what they love
WOW Talks is a social enterprise that delivers engaging live events and digital content to inspire people to reconnect with their WHY – their purpose - so they can attain greater fulfilment in their professional lives. 
Using a unique format of multiple short talks, WOW Talks events create an insightful, entertaining and inspiring experience. The events feature people from different industries, cultures and disciplines who are committed to creating a life doing what they love most and who share their personal stories and Words of Wisdom (WOW).