WOW TALKS // MEDIA + PUBLISHING // LONDON

Tuesday, 16 July 2013 from 19:00 to 21:00 (BST)
Event Details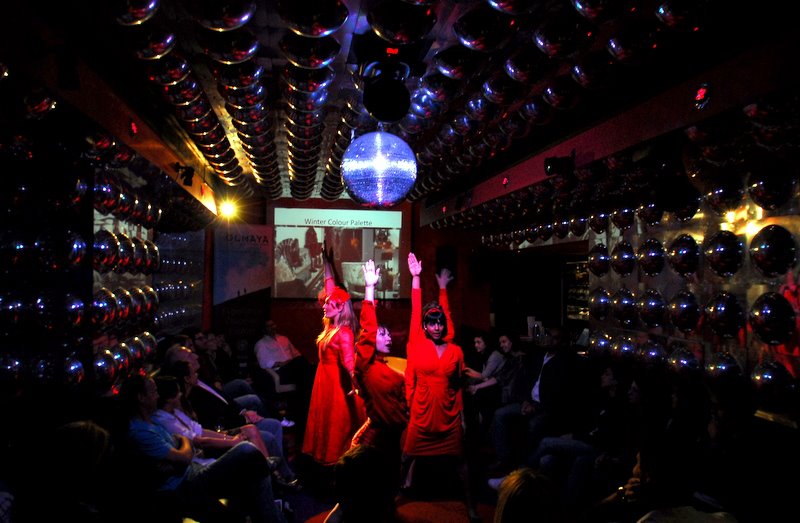 We will be in The Society Club in Soho this July to bring you an evening of WOW Talks from people in media and publishing. Soho is very much a media and publishing hub, and we are very excited to be having our event in such a great area of London, and such a perfect venue. The media and publishing industries are constantly having to adapt and evolve to remain current and effective in contemporary society. This is what makes them so interesting to work in, and learn about. We will be showcasing a range of talented, inspiring speakers and performers, talking about their work and experiences within these dynamic and ever-developing industries. 
Speakers: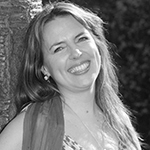 Isabel Losada
Author
Isabel Losada has worked as an actress, singer, dancer and TV producer.  For the last 10 years she has been an author of narrative non fiction  Her best known book, 'The Battersea Park Road to Enlightenment' was chosen as a BBC Radio 4 'Book of the Week' and has now sold over 100,000 copies in English as well as having been translated into 23 languages.  Her other books are 'New Habits', 'For Tibet, With Love; A Beginner's Guide to Changing the World.,'  'Men! Where the **** are they?' and 'The Battersea Park Road to Paradise.'  The books are all, in one way or another, about happiness and combine humour with a serious look at the subject matter. They are all true life accounts. Isabel has one daughter and really does live on The Battersea Park Road, in London, England.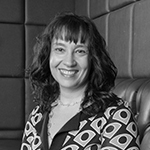 Sue Unerman
Chief Strategy Officer
Sue is MediaCom's CSO. With the media landscape changing as it is, she is responsible for delivering a strategic edge, both in terms of communications planning for clients and in terms of ensuring MediaCom UK is a step ahead.   
Sue has worked for MediaCom and its predecessor The Media Business since 1990 – one of a core team that has grown the business to be number one in the UK, the first £1bn agency ever, and Campaign's Media Agency of the Decade. 
As CSO she drives the strategy for MediaCom in the UK and leads its change management execution.  Convinced that we're in the Age of Dialogue – the 4th Age of Communications, with unprecedented challenges, she continues to ensure accountability, cut through and innovation in all work.  Part of her responsibility is to ensure that MediaCom UK is at the leading edge of practical NPD and new ways of thinking.
Campaign magazine says about Sue : "widely considered to be one of media's finest strategic brains, helping to turn MediaCom into a £1billion agency, she is still disarmingly down-to-earth, challenging and sparky", and says that she is "fast becoming the grand dame of media planning". 
She blogs at www.sueunerman.com.  Her first book on marketing "Tell the Truth, Honesty is your most powerful marketing tool" was published in summer 2012.  She is a member of the UK Government Digital Advisory Board.  She is Internationalist Magazine Agency Innovator 2012.  Sue is a contributing media editor to Brand Republic and sits on the University of Oxford Public Affairs Advisory Group.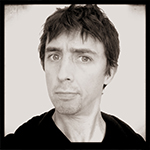 Jason Beacon
Writer / Editor / Traveller

Jason Beacon is a writer, editor and traveller and has plied many trades, from motorcycle courier to hotel restorer. He has a passion for Central Asia and the former Soviet Union and once spent a year studying with a lost Sufi tribe (now found). He has run a copywriting business, edited a lifestyle magazine, and now oversees Guerilla Books – a tiny independent press committed to finding talented authors who would probably never make it past a mainstream house's slush pile. Guerilla prints cloth-bound, limited edition books at their Oxford-based bindery, which are published alongside eBooks. Their second title, The Restorer, won an international book award and they have been mentioned as one of the Independent on Sunday's top 100 'Happy Making' outfits in the UK. Guerilla's first title, The President, The Terrorist & The Torturer, was Beacon's fifth novel. The Absent Lord will be published summer '13.
www.guerillabooks.com
https://www.facebook.com/pages/Guerilla-Books/391020427609050?fref=ts
Twitter: @NewGuerillas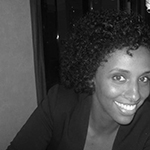 Tsega Tebege
Singer
Growing up in Cologne, Germany as a child of Ethiopian parents Tsega discovered her passion for music from an early age. It is her way to connect with herself and others 'in a way that only music allows you to' she says. It is a way out of isolation that all of us experience at one point or another. Her voice combines sweetness and richness of a tone making it difficult to compare her with other singers. She has this magical quality that can captivate with the intention to liberate and make you feel light and free.
Tsega spent the last few years searching for her sound. She spent time in different metropoles such as Paris, Berlin, New York as part of her musical and personal journey. Her songs deal with the experiences she's made that she now wants to share with the world. 
https://soundcloud.com/tsega-tebege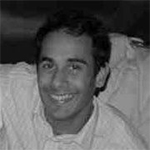 Jeremy Wickremer
Founder / Ideal Media
Jeremy is passionate about storytelling and media that helps us realise our highest individual and collective potential. He organises the Transformational Media Summit and is a co-founder of the Transformational Media Initiative, a global network of changemakers and media professionals supporting the creation of media that serves humanity and the planet.

He is interested in the intersection of storytelling, anthropology and psychology. Drawing on the roots of storytelling he is interested in the foundations for creating media content from a space of clarity, wisdom, and compassion that results in meaningful and inspiring stories and media.
www.transformationalmedia.org
Twitter: @transformingmed
More speaker and performer information coming soon.
---
WOW Talks is a growing community of people from different disciplines and cultures who are committed to pursuing their unique dreams and aspirations. By sharing experiences, insights and asking thought provoking questions we look to open minds, enrich each other and inspire more people to follow their heart and make a living doing what they love. Our events take place around the world in select venues, with 7 speakers and 1 or 2 performers, linked by a theme. 
The format: up to 9 minutes per person; keep it personal, focus on one key perspective and finish with a question. What is unique about WOW Talks is the focus on the personal perspective and the story behind each person. WOW Talks allows for a unique insight into what matters to people, WHY they do what they do and what led them to make those choices. Speakers are willing to open up, be honest and share their intimate journeys. With WOW Talks we aim to leave people inspired, intrigued and open to new possibilities – for themselves and others. People from all backgrounds and professions are welcome to speak; Artists, Designers, Musicians, Storytellers, Dancers, Performers, Editors, Entrepreneurs, Curators, Social Activists & Pioneers, Scientists, Producers, Authors, Journalists, Teachers, Innovators, Trend Leaders and more.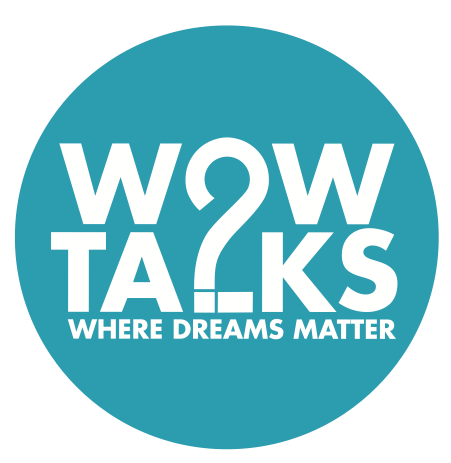 Do you have questions about WOW TALKS // MEDIA + PUBLISHING // LONDON?
Contact WOW TALKS
When & Where

The Society Club
12 Ingestre Place
W1F 0JF Soho
United Kingdom


Tuesday, 16 July 2013 from 19:00 to 21:00 (BST)
Add to my calendar
Organiser
WOW TALKS
Inspiring people to make a living doing what they love
WOW Talks is a social enterprise that delivers engaging live events and digital content to inspire people to reconnect with their WHY – their purpose - so they can attain greater fulfilment in their professional lives. 
Using a unique format of multiple short talks, WOW Talks events create an insightful, entertaining and inspiring experience. The events feature people from different industries, cultures and disciplines who are committed to creating a life doing what they love most and who share their personal stories and Words of Wisdom (WOW).
WOW TALKS // MEDIA + PUBLISHING // LONDON