WOW TALKS // MUSIC + SOUND // TEL AVIV

Saturday, 15 June 2013 from 21:00 to 22:45 (EDT)
Event Details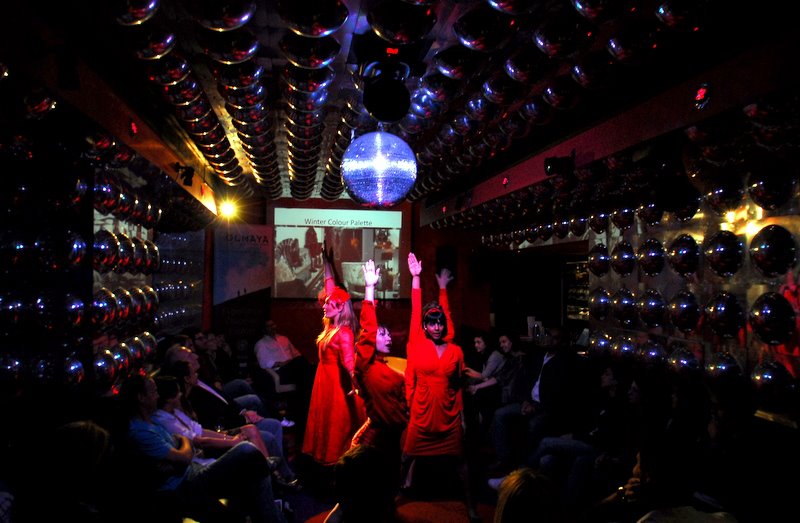 Speakers & Performers / אורחים
דניאלה בוס (Daniela Boss)
דניאלה בוס, אחת היוצרות הבולטות ומסקרנות של התקופה האחרונה, החלה את דרכה המוסיקלית כגיטריסטית לצד אמנים רבים בניהם: קרולינה, הבנות נחמה ועוד. לאחר שנים של הופעות בארץ ובחו"ל החליטה בוס לעבוד על אלבום משלה אותו היא משחררת בימים אלו. היה לה ברור שהיא עושה את זה בדרך שלה, כשהיא מעורבת ולוקחת חלק בכל שלב ושלב בתהליך. בשנה שעברה זכתה דניאלה בפרס אקו"מ בקטגוריית "עידוד הפקת אלבום". הסינגלים "אדמה", "כמה יפה", "יהיה בסדר" ו"משהו קורה" זכו להצלחה בתחנות הרדיו השונות ויצרו סקרנות מצד העורכים והמאזינים.
---------
Daniela Boss, one of the most prominent creators and intriguing of recent times, began her musical way has guitarist alongside many artists among them: Carolina, Habanot Nechama and more. After years of touring Israel and abroad boss decided to work on her own album that she releases these days. Was clear to her that she is doing it her way, when she is involved and takes part in every step of the process. Daniela won last year ACUM Prize in the encouragement album production. "Singles "Sweet", "how beautiful", "will be fine" and as something that happens "were successful in various radio stations and created curious by editors and listeners. http://daniellaboss.bandcamp.com/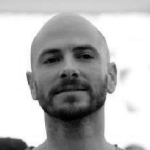 עומר קרני  ( Omer Karni)
 עומר החל את דרכו המקצועית כטכנאי הקלטות. לאחר שסיים לימודי סאונד בספיר הקים אולפן מסחרי. בשנים האחרונות עוסק בתחום האקוסטיקה. בעל חברה Omer K Acoustic Design המתמחה באקוסטיקה מודולרית/ניידת לאולפנים ביתיים ומסחריים. אהבתו של עומר למוזיקה, יצירה, הפקה וסאונד תרמה לפיתוח האולפן הנייד, העונה על צרכי האומנים ליצור, להקליט ולערוך מוזיקה מהבית.
--------
Sound engineer Omer Karni is the founder of Omer K Acoustic Design, a company specializing in modular and portable acoustics for home and commercial studios.
Omer's love for music, production and clarity of sound contributed to his development of a portable acoustic solution that answers the needs of today's artists creating quality recording, mixing, and mastering from home.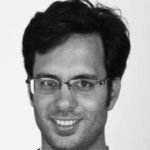 גיא חג'ג' (Guy Hajaj )
מאז שאני זוכר את עצמי, אני שומע מוזיקה. כישרון מוזיקלי אף פעם לא היה לי, אבל אחרי הרבה שנים של הקשבה מאומצת, הצלחתי להפוך את ההקשבה למוזיקה למקצוע שלי. היום אני כותב את בלוג המוזיקה והתרבות "עונג שבת", כותב קבוע על מוזיקה שאני אוהב במגזין בלייזר וב-Ynet, משדר ברדיו מהות החיים ומתקלט. בקרוב יחגוג הבלוג שלי תשע שנים, ואני חושב לאן לקחת אותו הלאה. ברור לי שלאן שלא אלך, אעשה את זה ביחד עם הקוראים שלי, האנשים עם הטעם המוזיקלי הכי טוב שאני מכיר ואני מנסה לפצח את הדרך הנכונה בשבילי ובשבילנו.
---------
Guy Hajaj
"Since I can remember myself, I hear music. Musical talent was never me, but after many years of intensive listening, I was able to make the listening to music my profession. Today I write the music and culture blog "Oneg Shabbat", writes regularly about music that I like in a magazine blazer and Ynet, the essence of life on the radio and DJing. Soon my blog will celebrate nine years, and I think where to take it on. Clear to me where I go, I'll do it with my readers, the people with the best musical taste I know and I'm trying to crack the right way for me and for us." http://haoneg.com/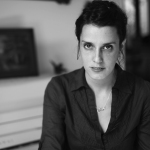 דניאלה ספקטור (Daniela Spector )
דניאלה ספקטור היא זמרת-יוצרת ומפיקה מוזיקלית מוערכת אשר פרצה לתודעה עם צאת אלבום הבכורה שלה ב-2009.
האלבום, שנכתב והופק על ידה, זכה בתוך זמן קצר להצלחה סוחפת והתקבל בהתלהבות מצד הקהל והמדיה. ב-2011 הוציאה את אלבומה השני (Love is), אלבום פולק-אלקטרוני ובו שירים שכתבה והפיק בן זוגה, בן ספקטור.
מאז 2009 מופיעה דניאלה ללא הפסקה מול קהלים רבים ומגוונים במועדונים ופסטיבלים ברחבי הארץ. בימים אלו היא עומלת על אלבומה השלישי.
---------
Daniela Spector is a singer, creator and music producer that burst upon the scene with her debut album in 2009.
The album, written and produced by her, was an overwhelming success, and was enthusiastically received by the audience and media. 
In 2011 released her second album (Love is) Folk- Electronic Album, which includes songs written and produced by her husband, Ben Spector.
Since 2009 Daniela performs constantly in front of many different audiences, in clubs and festivals around the country. She is currently working hard on her third Album. http://danielaspector.bandcamp.com/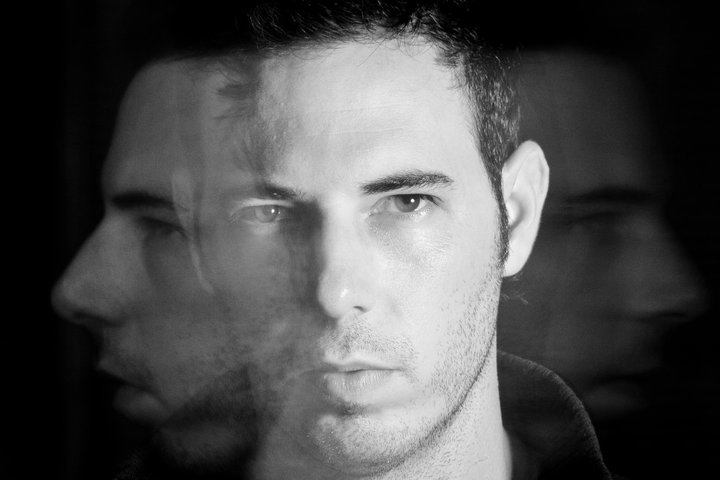 (Yariv Etzion)

יריב עציון
ממייסדי מכללת bpm ומנהלה הפדגוגי, חולש על מגוון סגנונות מוסיקליים ועובד עם מספר לייבלים נחשבים בעולם תחת השמות stereo underground ו- Yariv E. החל את דרכו המוסיקלית בגיל צעיר כמתופף ומשם המשיך לתחום ההפקה עם דגש על מוסיקה אלקטרונית. בנוסף לכך, יריב הינו הנציג הישראלי היחיד שנבחר לרשימת האמנים היוקרתית של חברת STEINBERG, יצרנית התוכנות CUBASE ו- NUENDO. http://www.yarivemusic.com/
Yariv E One of the most innovative producers in house music, Yariv Etzion a.k.a Stereo Underground began his musical career at the age of ten as a drummer. Three years later he discovered electronic music and after a short time he began to DJ.
Yariv has played at every major club in his country since he was sixteen years old since he was 16 and even got to be the resident DJ at the legendary "VERTIGO CLUB" . When he was nineteen, Yariv worked at a local record shop "OHM" and DJ'ed at the local clubs in Tel Aviv, which is one of the best cities in the world for night life and clubbing.
Yariv has welcomed and played with many names legendary to the night such as Lee Buridge, Danny Howells, Joris Voorn, Nic Fanciulli, Tim Heleay and many more, all of whom were blown away by his great DJ technique and ability to understand the crowd and keep the dance floor moving until morning.
After years of experience in the DJ booth, Yariv decided to produce his own music under Yariv E and Stereo Underground. http://www.yarivemusic.com/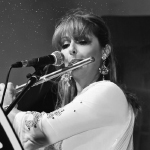 חפציבה זר אביב – הדיווה בחליל (Heftsiba Zer-Aviv)
 חפציבה זר אביב חלילנית וירטורוזית קלאסית ,חוצה גשרים ומביאה לקהל את סיפורו של החליל במופעי מוסיקת עולם ססגוניים ואת צליליהם הספיריטואליים והשמיימיים של יותר מ20 החלילים מהאוסף שלה לקדמת הבמה"...
חפציבה , שצברה ניסיון רב על במות ברחבי העולם במספר סגנונות , מקדישה את נגינתם המרפאת של חליליה , את אלבומיה ואת הקונצרטים שלה להעלאת המודעות לנשים החיות תחת דיכוי.
ולפעמים חלומות מתגשמים ,ובנובמבר 2012,חפציבה הוזמנה לנגן קונצרט שלה באולם הקרנגי הול בניו יורק.
במקביל לקריירה סולנית עניפה , חפציבה יוזמת פרוייקטים מוסיקליים וחינוכיים מצליחים ברחבי הארץ, צברה מוניטין כמורה בכירה וכמנטורית לחליל ,ניהלה שני קונסרבטוריונים בשרון והפיקה פסטיבלים גדולים של מוסיקת עולם וקונצרטים קלאסיים.
---------
Versatile virtuoso flutist, Heftsiba the Flute-Diva, plays more than 20 different kinds of flute. Her performances and 3 albums merge musical genres and blend authentic Middle Eastern flute music with Irish and classical tones. Heftsiba have performed on musical stages around the world , dedicating The Healing power of the Flute and Concerts to Empowerment to women that are under repression.
In November 2012 Heftsiba played her "Flutediva show" at The Carnegie Hall. NYC
Alongside her solo career she was acting as the musical director of a World Music &Classical festivals in Israel and dedicates much of her time to working with the younger generation. http://www.flutediva.co.il/links/eng/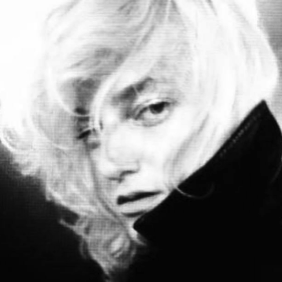 Louisa Kahn
לואיזה ילידת נורבגיה, חיה בארץ מגיל 20 אחרי שהתאהבה בתל אביב. למדה אומנות בבצלאל והקימה את ההרכב טרי פויזן.
טרי פויזן, בין הלהקות הישראליות המצליחות בחו״ל , כאשר מאחוריהן סיבובי הופעות בינלאומיים בפסטיבלים נחשבים, חלקה במה עם אמנים כגון  jastice, Calvin Harris וכן נבחרה ע״י להקת דפש מוד לחמם את הופעתם ברמת גן 2010, עובדת בימים אלה על אלבומה השני ופרויקטים נוספים.
 ---------
Louisa was born in Norway, then lived in Israel from age 20 after she fell in love in Tel Aviv. She studied art at the Bezalel Academy and established the band Terry Poison.
Terry Poison, are one of the most successful Israeli bands abroad, with touring internationally, and sharing a stage with artists such as Justice, Calvin Harris and Depeche Mode. She is currently working on her second album and other projects.
WOW TALKS
 זהו אירוע מעורר השראה וחוויתי, אשר מאורגן בכל פעם סביב תמה אחרת / נושא אחר של תחומי עשייה ומתרחש במקומות מיוחדים ומרגשים. 
זהו האירוע השלישי שלWOW TALKS  בתל אביב. 
נושא האירוע יהיה תרבות ואומנות. הדוברים יהיו אנשים העוסקים בתחומים אלו. 
רשימת הדוברים תתפרסם כשבוע לפני האירוע. 
אז מה זה בעצם אירועיWOW TALKS ? 
זהו פורום המאפשר לאנשים למצוא השראה בעשייה של אחרים. האירוע המתרחש במקומות מיוחדים ומרגשים, הינו חוויתי ומעורר השראה. בכל פעם נבחר נושא אחר של תחומי עשייה שונים והרצאות הדוברים המתקיימות הינן בהתאם. 
WOW TALKS  מציעה לאנשים בעלי תשוקה והתלהבות, אנשים בעלי כישרון בכל השלבים של הקריירה והעשייה שלהם, הזדמנות לשתף את הכישרון והסיפור האישי שלהם. אנשיםשבחרו לעשות את מה שהם אוהבים עשייה זו היא מרכז החיים שלהם ודרכה הם מתקיימים. 
תוכן השיחות 
בכל אירוע 7 דוברים, לרשות כל דובר ניתנות עד 9דק'. הן צריכות להכיל את האלמנטים הבאים:
1.      

מה המיוחד והמקורי בעשייה שלהם ובצורה שבה הם בוחרים לעשות את מה שהם עושים. (סעיף זה יכול לכלול הדגמה חיה)

2.      

מה היתה ההשארה מאחורי הבחירה לפתח את כיוון העשייה הזה.

3.      

מהו האתגר המורכב או משמעותי ביותר שאיתו התמודדו או מתמודדים כעת בתהליך העשייה שלהם.

4.      

לדבר מהלב ולהעביר את השיחה בצורה מקורית שמבטאת את מי שהם.

5.      

סיום השיחה – לא במסקנה, אלא בשאלה פתוחה שתגרה  את המחשבה והדמיון.

 
הדוברים מגיעים מכל התחומים שמקיפים אותנו – אמנים, מעצבים, מוסיקאים, רקדנים, שחקנים, יזמים, אוצרים, מדענים, פעילים חברתיים, מפיקים, עורכים, עיתונאים, מורים, מובילי טרנדים ועוד.... 
אתר האינטרנט של WOW TALKS 
אנו מצלמים את המפגשים ומפרסמים את הוידאו באתר האינטרנט שלנו, כמו גם מאמרים וראיונות שאנו מקיימים, בתקווה לספק השראה לעוד ועוד אנשים לנתב את חייהם למסלול הגשמת החלום האישי שלהם. 
החזון של WOW TALKS 
החזון שלנו הוא להפוך למקור השראה, ולעזור לאנשים למצוא ולהגדיר את הדבר שבו הם מוכשרים ואותו הם אוהבים

ולהפוך את העשייה הזו למקור פרנסתם.

לתת במה לאנשים שבחרו לא להתפשר והפכו את הכישרונות המיוחדים שלהם למרכז חייהם.

אנו מאמינים שעולם שבו יותר ויותר אנשים ימלאו את חייהם והפעילות היומיומית שלהם בדברים שהם אוהבים, הם יספקו שירות נפלא לעצמם ולסביבה שלהם.

 
קצת היסטוריה
 WOW TALKSנוסד ב 2009 ע"י גל שטיגליץ בלונדון. 
זוהי פלטפורמה מיוחדת וחוויתית בה אנשים יכולים להוות השראה אחד לשני ע"י שיתוף בתובנות אישיות אותן חוו במהלך הגשמת החלום שלהם. 
אנשים רבים סביבנו וגם אנו עצמינו, פעמים רבות בוחרים בעיסוק שאינו מבטא את האישיות המיוחדת שלנו. המדהים הוא, שזה חלק נכבד מאד מהחיים שלנו ואנו בוחרים לא פעם, עקב אילוצים שונים לשים בצד האמת בצד. להמשיך הלאה ולזרום עם הקיים. 
השיחות והמפגשים תחילה התקיימו בבתים פרטיים ובקבוצות קטנות. השמועה על קיום המפגשים עברה מפה לאוזן וכיום המפגשים בעלי משתתפים רבים ומתקיימים במקומות מרגשים והאירועים ייחודיים ברחבי לונדון ובמקומות נוספים בעולם. אנו מקיימים אותם לראשונה גם בישראל.
---
WOW Talks is a growing community of people from different disciplines and cultures who are committed to pursuing their unique dreams and aspirations. By sharing experiences, insights and asking thought provoking questions we look to open minds, enrich each other and inspire more people to follow their heart and make a living doing what they love. Our events take place around the world in select venues, with 7 speakers and 1 or 2 performers, linked by a theme. 
The format: up to 9 minutes per person; keep it personal, focus on one key perspective and finish with a question. What is unique about WOW Talks is the focus on the personal perspective and the story behind each person. WOW Talks allows for a unique insight into what matters to people, WHY they do what they do and what led them to make those choices. Speakers are willing to open up, be honest and share their intimate journeys. With WOW Talks we aim to leave people inspired, intrigued and open to new possibilities – for themselves and others. People from all backgrounds and professions are welcome to speak; Artists, Designers, Musicians, Storytellers, Dancers, Performers, Editors, Entrepreneurs, Curators, Social Activists & Pioneers, Scientists, Producers, Authors, Journalists, Teachers, Innovators, Trend Leaders and more.
Do you have questions about WOW TALKS // MUSIC + SOUND // TEL AVIV?
Contact WOW TALKS
When & Where

The Zone - האזור
13 Harechev
הרכב 13
Tel Aviv
Israel

Saturday, 15 June 2013 from 21:00 to 22:45 (EDT)
Add to my calendar
Organiser
Inspiring people to make a living doing what they love
WOW Talks is a social enterprise that delivers engaging live events and digital content to inspire people to reconnect with their WHY – their purpose - so they can attain greater fulfilment in their professional lives. 
Using a unique format of multiple short talks, WOW Talks events create an insightful, entertaining and inspiring experience. The events feature people from different industries, cultures and disciplines who are committed to creating a life doing what they love most and who share their personal stories and Words of Wisdom (WOW).