WOW TALKS // PRESTON MANOR HIGH SCHOOL

Thursday, 27 November 2014 from 18:00 to 20:30 (GMT)
Event Details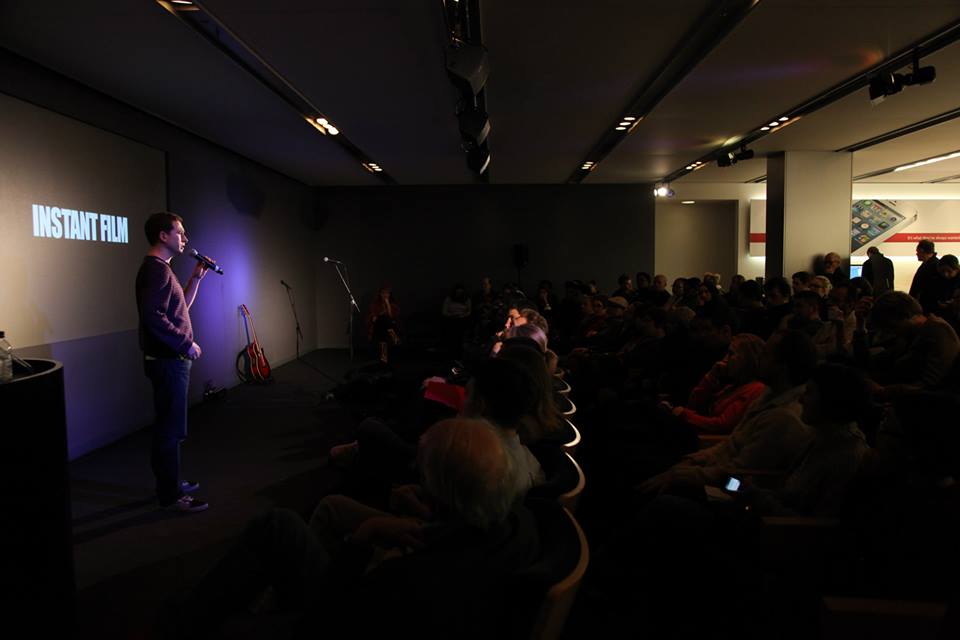 Please note: This is a private event.
WOW Talks are setting off in a wonderful new direction. Starting with Preston Manor High School we are giving graduates the chance to inspire and motivate the current pupils of their old school. By having past students, who are succesfully pursuing the carrer they love, share their experiences, we can demonstrate not only the paths people take in their careers, but the motivations and drive which has got them to where they are. We feel this approach is lacking in current education, but believe that igniting a spirit in children to discover and work in a field they are passionate about is one of the most important things we can teach them. Full speaker list TBA.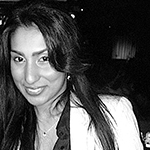 Shilpa Bilimoria
Fashion Designer
"I am a Fashion Designer, business woman, mother, teacher and passionate community member. I believe in living life as one being and not many that change facets in different situations. Work, family, socialising, and recreation are all one. I have been making clothing since the age of 8 and influenced by a rich family heritage in the craft of tailoring. Currently I run a successful fashion manufacturing and design business, as well as teaching children fashion design & dressmaking along with begin a key team player in my child school PTA."
www.houseofbilimoria.com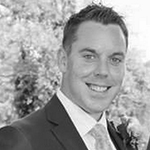 Colin Hegarty
Maths Teacher
"I love maths and teaching it! I was the first person in my family to attend university, going to Oxford University and obtaining a First Class degree in Mathematics. For six years after university I worked in finance in the City but always felt the urge to fulfil my ambition to become a maths teacher – and so I decided to train to be a teacher.
The reason I'm a teacher and the aim of my free website HegartyMaths is to help kids who need a little extra support in maths and provide them with a platform to work hard and access to the opportunities and choices to be successful in their lives. In 2014 I won the Teaching Awards Teacher of the Year for Outstanding Use of Technology in Education and was presented with my award by David Cameron at No.10 Downing Street.
http://www.hegartymaths.com/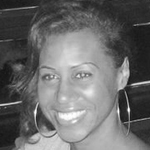 Karen Palmer
Interactive Director / Digital Artist
Karen Palmer's work has received international exposure and critical acclaim, including screenings at The ICA and Bafta. Her award winning short 'Mental Block' was shortlisted for The Jerwood Moving Image Awards, screened at Cannes, broadcast on the Youtube Homepage (180,00 hits) and been part of the Canadian Olympic Torch ceremony. Her new project, Syncself Part 2 be will be showcased at the iconic V&A Museum as part of their distinguished Digital Design Weekend in September 2014. The project portrays the multi-dimenional process of transcending fear, through the mind, body and spirt. The actions, feelings and emotions of the experience will be determined by the user's mental focus. 
http://i-films.co.uk/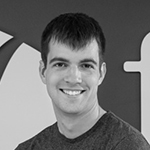 Simon Hay
Co-Founder of Firefly
While studying for his GCSEs at St Paul's School in London, Simon and his friend Joe Mathewson designed and built a new system called Firefly that allowed their teachers to update the school intranet quickly and easily. Usage on the new intranet soared as the two students continued to add new features and thousands of pages of content. By the time the two left St Paul's, several other schools had started using the software too. Simon went on to read Computer Science at the University of Oxford, continuing to develop Firefly and rowing for the Oxford lightweights alongside his degree. After receiving his BA, Simon continued with his studies, completing a PhD at the University of Cambridge in ubiquitous computing. On graduating, he worked for Goldman Sachs in the City as a quantitative expert on the trading floor before leaving to work on Firefly full time. The Firefly team has since grown and is now helping hundreds of schools around the world to connect, share and learn. Simon's current responsibilities include product management, support and client experience. In his spare time, he works as a flying instructor with the RAF Reserves.
http://fireflylearning.com/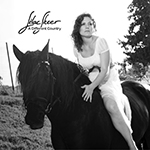 Lilac Sheer
Singer / Songwriter
In June 2013 Lilac decided to pull a complete 180° turn. She left her entire life behind and moved to London to promote her new Americana album, fittingly titled 'A Different Country'. Stylistically compared to the likes of Alanis Morrisette and Jewel, Lilac sings about her experiences of the world through the eyes of a girl who grew up in an orthodox home, served in the army and lived in different continents. All the love and loss faced along the way culminates in 'A Different Country' - A unique and emotional recording that is bound to play on heart strings you never knew you had. 
http://LilacSheer.com/
http://twitter.com/LilacSheer
http://facebook.com/LilacSheerOfficial
WOW Talks Events are light multi speaker networking events around a theme of specific disciplines. The unique format of talks emphasise the why rather than the how, highlighting aspirations and thought provoking questions. Our speakers are dreamers & doers from different walks of life who love and are inspired by their careers, people who have followed their heart and made a conscious choice to make a living doing what they love and realising their personal dreams. The result is an enriching, fascinating and joyful learning experience that opens minds for new possibilities. 
---
Where are the talks held? These events are held in selected Apple stores, Google campuses, museums, galleries, universities, festivals, quirky bars, private houses, business clubs, cultural centres and conferences worldwide. In the past we have also held events in: Secret Garden Party Festival UK, Wilderness Festival UK, Burning-Man Festival US, London Fashion Week.
What is the Format? 90 min, 5 speakers 9 min each, 1 musician/performer, 1 host/presenter. We start and end the event with a performance. Each speaker has up to 9 min to share their personal/professional journey , including the following five key elements: Uniqueness, Inspiration, Challenge, Vision, Question.
Sometimes we do an interview on stage instead of a talk. All the speakers take part in a short Q&A panel before the end. The talks are followed by social gathering and local drinks.
---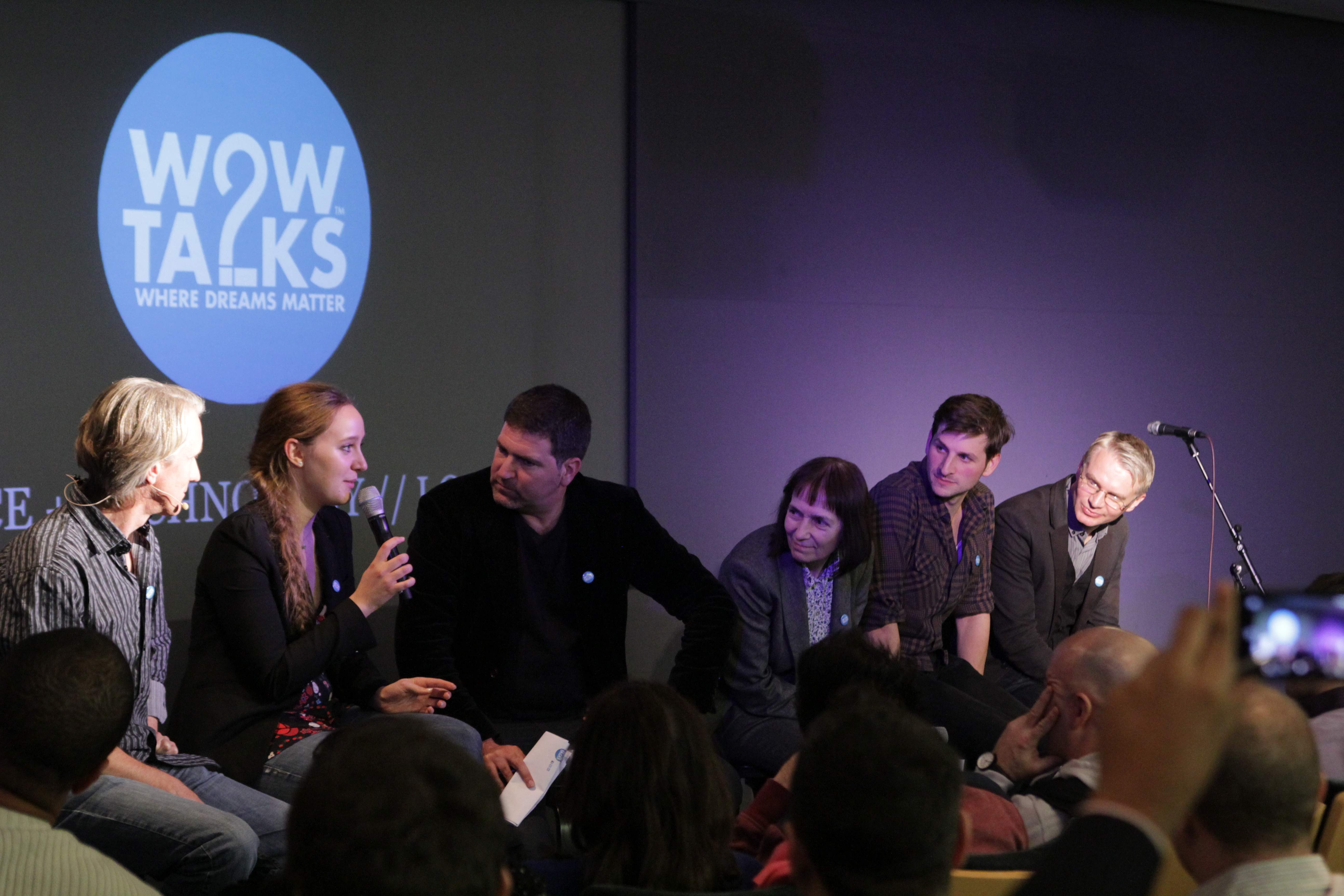 Who is going? We welcome everyone. Our talks are free, but attendees should to register in advance to secure a place on our guest list. We recommend you register as soon as the talks are announced as places fill up quickly. You will always find curious, friendly, open minded entrepreneurs, professionals and students from all walks of life some of which have given a talk before. It is a space where we encourage new friendships and partnerships. Our events can be any number between 50 – 250 people.
Who are the speakers? We showcase the people behind the extraordinary from all backgrounds and professions who have followed their heart in what they do and make a living by doing what they love. People who are realising their dreams with a great sense of responsibility and accountability....all are welcome.  Speakers are confirmed at least 21 days before the event.
---
What makes WOW Talks different to other talks such as TED Talks?  
A.         It is about the WHY not the HOW: In their talks we ask our speakers why they chose what they do, what led them to their choices, and what inspired them? The focus is on the personal perspective and the story behind each person. It allows for a unique insight into what matters. Speakers are open, honest and willing to share their intimate journeys. The audience is able to relate to the stories even if they do not share any professional similarities with the theme or the topic of the event. 
B.         It is about the QUESTION not the CONCLUSION: We ask every speaker to end their talk with a thought provoking question. This opens up new perspectives and possibilities for the audience. We do so because we want to avoid imposing any particular belief or concept on our audience which can limit and close down the conversation. 
C.         It is about the COMMITMENT not the SUCCESS: We find speakers who demonstrate in their present life professional and personal commitment to their vision. We welcome to the stage people in different levels of their career development. Our varied speakers and performers are perhaps 'up and coming' or the 'next big thing' in their industries and are natural leaders in their local communities.
---
Can I host the talks? If you would like to host WOW Talks, please contact us. You will need to be trained. You will need to attend in one our events before you can host one.  Can I speak? You can apply to speak here. You will need to film yourself doing a 3min talk and send it to us. In some cases we will show a clip version of this at one of our events.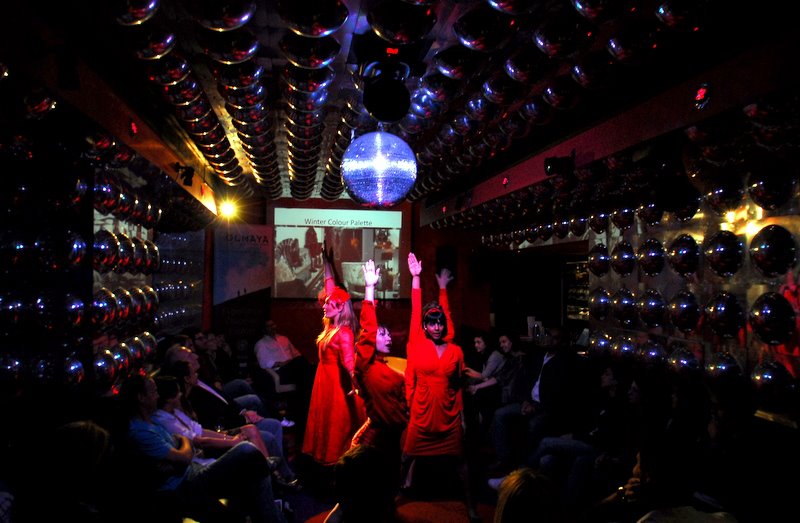 Beyond the talks being enriching and thought provoking, we have found that they are a milestone and a catalyst in the career development of the speakers, no matter how advanced they are in their careers. The WOW TALKS format makes them confront core questions helping them further clarify their vision. By speaking at our event they are inspiring people to follow their dreams. They are also become part of an amazing community and network of dreamers & doers that support each other. 
We hope to see you there!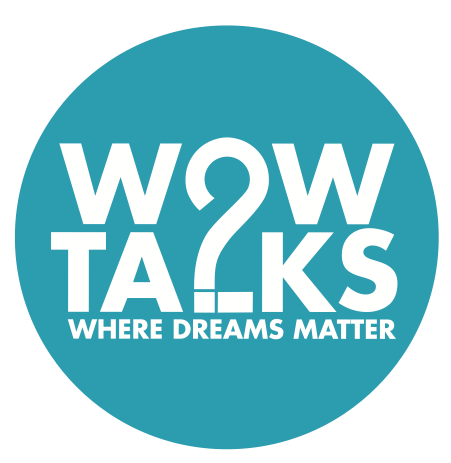 Do you have questions about WOW TALKS // PRESTON MANOR HIGH SCHOOL?
Contact WOW TALKS
When & Where

Carlton Ave E
69-89 Mile End Rd
Wembley
HA9 8NA Middlesex
United Kingdom


Thursday, 27 November 2014 from 18:00 to 20:30 (GMT)
Add to my calendar
Organiser
WOW TALKS
Inspiring people to make a living doing what they love
WOW Talks is a social enterprise that delivers engaging live events and digital content to inspire people to reconnect with their WHY – their purpose - so they can attain greater fulfilment in their professional lives. 
Using a unique format of multiple short talks, WOW Talks events create an insightful, entertaining and inspiring experience. The events feature people from different industries, cultures and disciplines who are committed to creating a life doing what they love most and who share their personal stories and Words of Wisdom (WOW).
WOW TALKS // PRESTON MANOR HIGH SCHOOL