WOW TALKS // SCIENCE + TECHNOLOGY // LONDON

Thursday, 21 November 2013 from 19:00 to 20:30 (GMT)
Event Details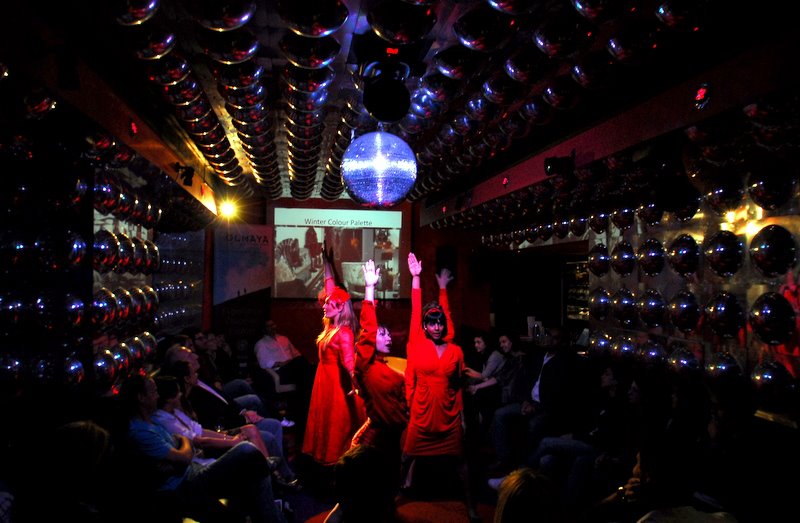 PLEASE NOTE: WE RECOMMEND ARRIVING AT THE VENUE BEFORE 6.30PM FOR GUARANTEED SEATING. ALSO, PLEASE JOIN US AT AQUA BAR ON ARGYLL ST AFTERWARDS FOR DRINKS.
Wow Talks showcase innovators who demonstrate creativity and passion in their field, making a living doing what they love. Come and join this discussion on Science and Technology, and discover how these imaginative individuals are pushing the boundaries of what's possible.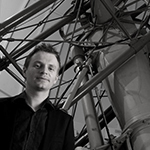 Dr Marek Kukula
Public Astronomer, Royal Observatory Greenwich
As a child Marek was fascinated by the natural world and decided to study astronomy as it seemed to tackle the biggest questions of all. He completed his PhD in Radio Astronomy at Jodrell Bank Observatory then carried out research into black holes and distant galaxies at a variety of astronomy centres including the University of Edinburgh and the Space Telescope Science Institute, home of the Hubble Space Telescope. As Public Astronomer at the Royal Observatory Greenwich he helps to run the Observatory's exhibitions, planetarium shows and events and is on hand to explain new astronomical discoveries to the public and media.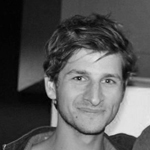 Ben Gerlis
Set Designer
Ben is a set designer for stage and screen. He has been involved in productions at most of the major producing houses in the UK, including the National Theatre, English National Opera, Royal Opera House, Young Vic, and Royal Court. He has lived and worked abroad, having spent several years in Montreal developing theatre projects, and two summers working at the Bregenz Opera festival in Austria. This year he co-founded 'Stripeland'; a design collective working across stage, screen and live events.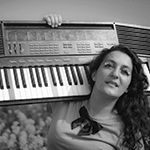 Kassia Zermon aka Bunty
Musician / Multi - Instrumentalist
Kassia Zermon aka Bunty is fiery multi-instrumentalist, composer, performer and wild eyed
visionary. She plays a vital part in Beatabet, an arts collective and record label. Since 2007
she has pioneered solo vocal-loop music jamming with beatbox champions such as
Beardyman, Shlomo and Dub FX. Recently working with video artist metaLuna creating
audio-visual shows. Bunty's powerful one woman electro-orchestra combines the rawness
of early M.I.A with the lyrical espionage of Tom Waits and a voice that can sound as sweet
as Ella Fitzgerald.
Live, Bunty uses her synths, fisherprice toys, ukulele, voice, effects pedals and a mash of
real and made-up languages. She whispers, bellows, beatboxes, claps, stamps and
produces frenzied harmonies to create her music from scratch. Accomplished in
improvisation, Bunty uses off-the-cuff inspiration, making each show unique and engaging.
Latest project www.buntyvoid.com/Multimos  
New Music www.buntycamp.bandcamp.com
Blog www.buntyvoid.tumblr.com
Facebook/buntylooping
Twitter @buntylooping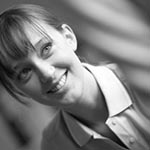 Maayane Soumagnac
Researcher
Maayane Soumagnac is a researcher within the "Dark Energy Survey", an international collaboration of more than 120 scientists, designed to uncover the origin of the accelerated expansion of the Universe. This exciting project is using a very sensitive camera mounted on a large telescope, high in the Chilean Andes, to understand the nature of "dark energy", and will be surveying the southern sky for the next five years. When not surveying stars and galaxies, Maayane enjoys playing music, hiking and making tea in the middle of breathtaking landscapes.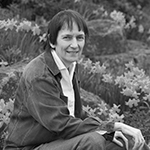 Professor Monique Simmonds OBE
Director of the Kew Innovation Unit
Professor Monique Simmonds holds the position Director of the Kew Innovation Unit, Royal Botanic Gardens, Kew. Monique co-ordinates research into the economic uses of plants/fungi, their potential as cosmetics, pharmaceutical and agrochemical leads, and as sources of sustainably harvested medicines. She has been involved in evaluating the medicinal and pesticidal properties of plants in Africa, Asia and South America. These projects involve working with NGO's, commercial and academic collaborators as well as the police. In addition, Monique's team has developed chemical authentication methods to check the quality of plant-derived products being sold as medicines, cosmetics and functional foods. This includes the supply of good quality plants used in traditional Chinese medicine. She has a keen research interest in exploring and understanding the role plant diversity plays in maintaining sustainable environments and the relevance of plant-based solution to shaping business practises – Business shaped by nature.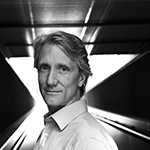 Dr James E. Moore Jr.
Biomechanical Engineer
Dr. Moore received his Bachelor of Mechanical Engineering in 1987, his Master of Science in Mechanical Engineering in 1988 and his Ph.D. in 1991, all from Georgia Institute of Technology. He had postdoctoral training at the Swiss Institute of Technology at Lausanne, 1991 – 1994. From 1994-2003 Dr. Moore served as a professor of Mechanical and Biomedical Engineering, Florida International University; and professor of biomedical engineering at Texas A&M University from 2003-2012. In Jaunary 2013, he joined Imperial College as the Bagrit and Royal Academy of Engineering Chair in Medical Device Design. Dr. Moore's research interests include Cardiovascular Biomechanics, Stents, Implantable Devices, Atherosclerosis, and the Lymphatic System. His research focuses on the role of biomechanics in the formation and treatment of diseases. Along with his funding from the USA National Institutes of Health and industry sources, Dr. Moore has received multiple patents for medical devices and testing equipment.  Dr. Moore has also co-founded two startup companies.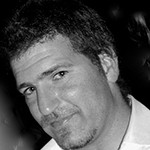 Gal Stiglitz
Founder of WOW TALKS
Born and raised in Israel, he moved to London in 2001 as an expat for a global IT firm, in 2009 he chose to follow his heart to become an educator and a life coach, to inspire others to follow their dreams. Gal has worked with hundreds of people, helping them to define and refine their professional direction, aligning their careers with their unique values, talents and dreams.  He is interested in maximizing potential and helps individuals to overcome personal and professional challenges that are stopping them from being fulfilled and inspired. He integrateshis teaching with insights from his research of human sciences in order to build the self awareness, social awareness, mindfulness and emotional intelligence that allow the individual to get a clear professional vision, expand their personal freedom and make empowered choices for their lives.
---
WOW Talks is a growing community of people from different disciplines and cultures who are committed to pursuing their unique dreams and aspirations. By sharing experiences, insights and asking thought provoking questions we look to open minds, enrich each other and inspire more people to follow their heart and make a living doing what they love. Our events take place around the world in select venues, with 7 speakers and 1 or 2 performers, linked by a theme. 
The format: up to 9 minutes per person; keep it personal, focus on one key perspective and finish with a question. What is unique about WOW Talks is the focus on the personal perspective and the story behind each person. WOW Talks allows for a unique insight into what matters to people, WHY they do what they do and what led them to make those choices. Speakers are willing to open up, be honest and share their intimate journeys. With WOW Talks we aim to leave people inspired, intrigued and open to new possibilities – for themselves and others. People from all backgrounds and professions are welcome to speak; Artists, Designers, Musicians, Storytellers, Dancers, Performers, Editors, Entrepreneurs, Curators, Social Activists & Pioneers, Scientists, Producers, Authors, Journalists, Teachers, Innovators, Trend Leaders and more.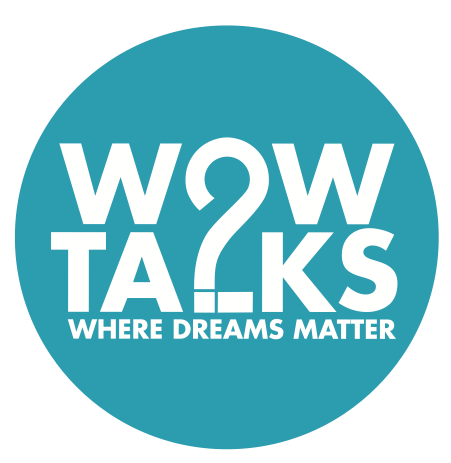 Do you have questions about WOW TALKS // SCIENCE + TECHNOLOGY // LONDON?
Contact WOW TALKS
When & Where

The Apple Store
235 Regent Street
W1B 2EL London
United Kingdom


Thursday, 21 November 2013 from 19:00 to 20:30 (GMT)
Add to my calendar
Organiser
WOW TALKS
Inspiring people to make a living doing what they love
WOW Talks is a social enterprise that delivers engaging live events and digital content to inspire people to reconnect with their WHY – their purpose - so they can attain greater fulfilment in their professional lives. 
Using a unique format of multiple short talks, WOW Talks events create an insightful, entertaining and inspiring experience. The events feature people from different industries, cultures and disciplines who are committed to creating a life doing what they love most and who share their personal stories and Words of Wisdom (WOW).
WOW TALKS // SCIENCE + TECHNOLOGY // LONDON