WOW TALKS // THE MINDFUL REVOLUTION // LONDON

Thursday, 12 February 2015 from 19:00 to 21:00 (GMT)
Event Details

Time magazine kicked off 2014 with a cover story on mindfulness, while The Huffington Post wrote an article about 'why 2014 will be the year of mindful living'. Clearly this is something people are considering more and more as an antidote to the hustle and bustle of modern life. With that in mind, we thought it would be a great time for WOW TALKS to delve into the mindful revolution, and hear from the dreamers and doers who are making their living in this field. 
Speakers: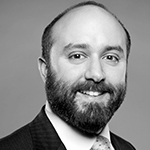 Dr David Cox
Chief Medical Officer of Headspace
Dr. David Cox is the Chief Medical Officer for Headspace, responsible for overseeing all scientific and medically-related research work that the company is involved in.
David is a fully qualified doctor, and started life practicing in the Emergency Department for 4 years before embarking on an unusual journey encompassing management consulting, health system design, mental health care innovation and ultimately mindfulness research, where he sees the opportunity to make a positive dent in the universe! https://www.headspace.com/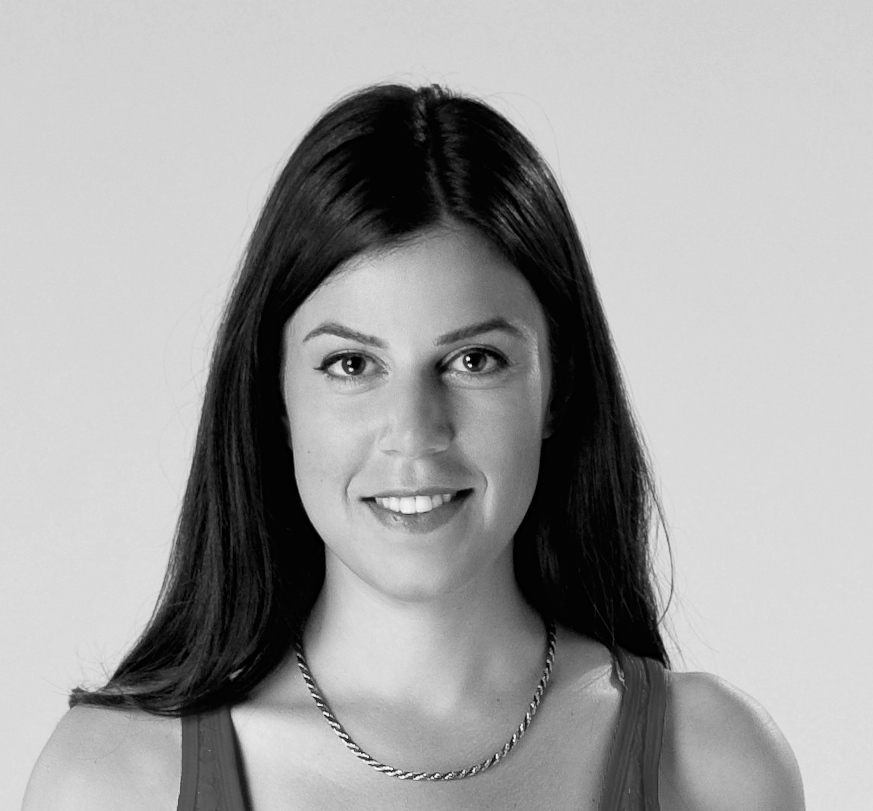 Dana Zelicha
Organisational Psychologist
Dana Zelicha is an Organisational Psychologist, alumni of the London School of Economics (LSE), and a Faculty Member in the department of Psychology and Brain Research at the IDC (Inter Disciplinary Centre). She specialises in facilitating mindfulness workshops for employees and students worldwide. Over the last 7 years, Dana has gained invaluable experience in marketing, business development and managing teams, while working for global companies as Red-Bull and Philip Morris. This experience led Dana to form her vision: providing an antidote to the current frantic business environment by creating a new generation of 'Mindful' organizations with a healthier culture. Dana aim to recover London's organisational well-being around excessive stress and competitiveness, recruitment difficulties, decision making, low retention rates and unhappy and miserable employees. www.danazelicha.com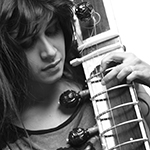 Shama Rahman
Musician
Shama Rahman is a multi-instrumentalist and singer. As a composer for her own projects, she combines her performative influences, singing and playing the Sitar simultaneously, using folk-inspired spoken word along with jazz-inspired improvisation and classically inspired melodic arcs accompanied by energetic rhythms from funk and hip-hop, swing and bosa nova to dubstep and drum'n'bass.
She also has an interdisciplinary PhD exploring the Neuroscience of Musical Creativity spanning musicology, psychology and philosophy, and some of her music is conceptually inspired by her research. 
Combining her two passions of science and performance, she is the founder of award-winning company 'Jugular: Joining The Head and The Heart'. The vision is to showcase and develop rich interactions between cutting-edge science and newly commissioned creative performance, showing clearly in every session that science, art, philosophy and entertainment are equally valid and fundamental parts of culture, each most fruitfully pursued in dialogue with the others.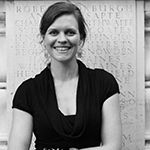 Founder of The Happiness Centre
Alexis Garnaut-Miller combines Human Resources with Buddhist Teachings to inspire a 'Mindful Revolution' for individuals and workplaces, to improve happiness. As Founder of The Happiness Centre and The Laughing Buddha Retreats, she demonstrates how easy it is to discover liberation from human suffering by living a heart-centred, spiritual and mindful life.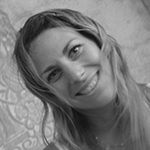 Katrina Love Senn
Healer, Teacher & Author
Katrina Love Senn is an internationally renowned intuitive and emotional healer, yoga teacher and author of the ground breaking book 'Losing Weight is a Healing Journey: A Woman's Guide to Losing Weight Naturally'. She is also the founder of the online yoga magazine, Yoga Girl Revolution and runs an annual 'Yoga and Healing Retreat' in Turkey.
www.katrinalovesenn.com/
Program:
18:30 Doors open
19:00 - 20:30 Talks (5 Speakers + 2 Performences + Panel) 
20:30 - 22: 00 Networking
WOW TALKS Events are light multi speaker networking events around a theme of specific disciplines. The unique format of talks emphasise the why rather than the how, highlighting aspirations and thought provoking questions. Our speakers are dreamers & doers from different walks of life who love and are inspired by their careers, people who have followed their heart and made a conscious choice to make a living doing what they love and realising their personal dreams. The result is an enriching, fascinating and joyful learning experience that opens minds for new possibilities. 
---
Where are the talks held? These events are held in selected Apple stores, Google campuses, museums, galleries, universities, festivals, quirky bars, private houses, business clubs, cultural centres and conferences worldwide. In the past we have also held events in: Secret Garden Party Festival UK, Wilderness Festival UK, Burning-Man Festival US, London Fashion Week.
What is the Format? 90 min, 5 speakers 9 min each, 1 musician/performer, 1 host/presenter. We start and end the event with a performance. Each speaker has up to 9 min to share their personal/professional journey , including the following five key elements: Uniqueness, Inspiration, Challenge, Vision, Question.
Sometimes we do an interview on stage instead of a talk. All the speakers take part in a short Q&A panel before the end. The talks are followed by social gathering and local drinks.
---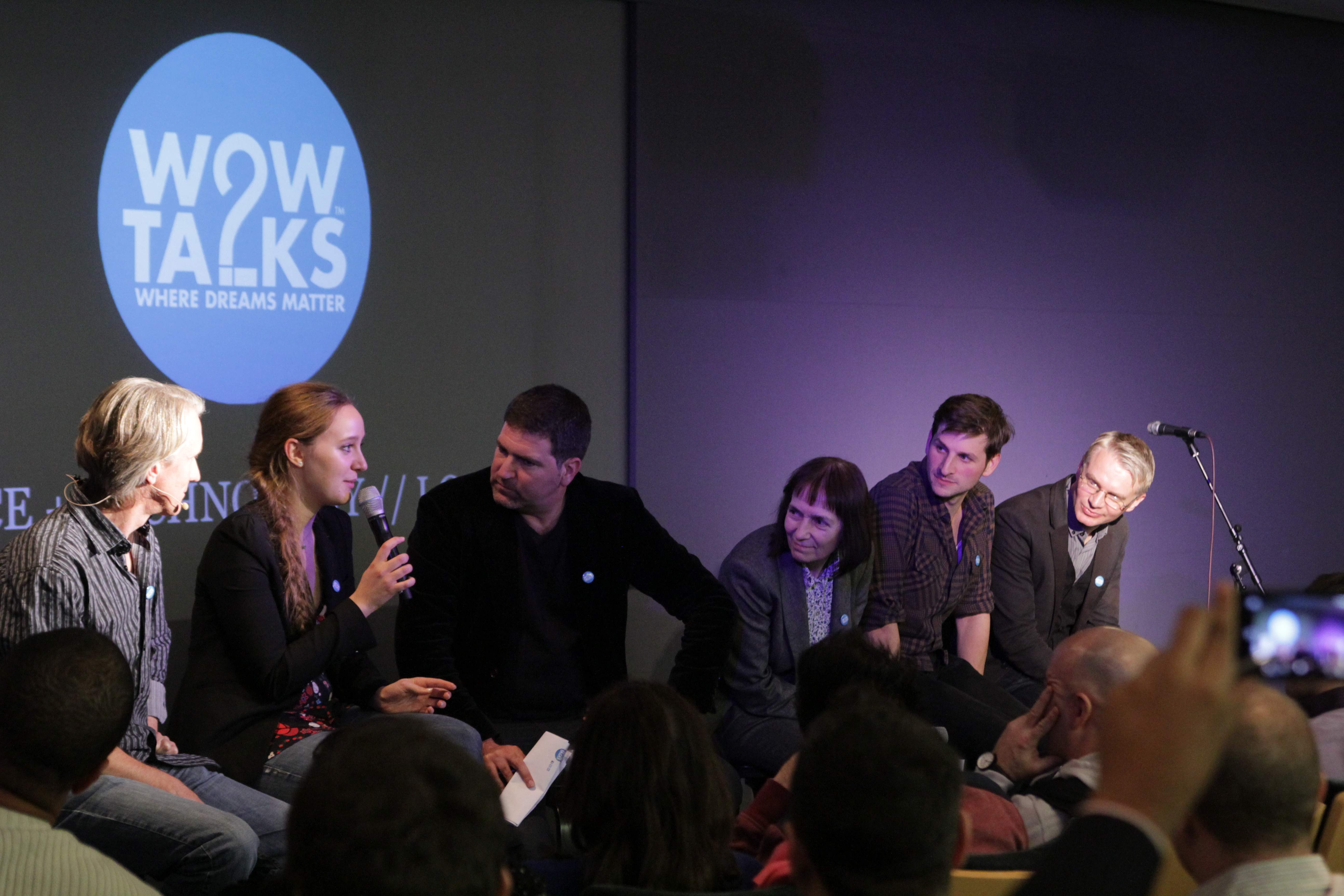 Who is going? We welcome everyone. Our talks are free, but attendees should to register in advance to secure a place on our guest list. We recommend you register as soon as the talks are announced as places fill up quickly. You will always find curious, friendly, open minded entrepreneurs, professionals and students from all walks of life some of which have given a talk before. It is a space where we encourage new friendships and partnerships. Our events can be any number between 50 – 250 people.
Who are the speakers? We showcase the people behind the extraordinary from all backgrounds and professions who have followed their heart in what they do and make a living by doing what they love. People who are realising their dreams with a great sense of responsibility and accountability....all are welcome.  Speakers are confirmed at least 21 days before the event.
---
What makes WOW Talks different to other talks such as TED Talks?  
A.         It is about the WHY not the HOW: In their talks we ask our speakers why they chose what they do, what led them to their choices, and what inspired them? The focus is on the personal perspective and the story behind each person. It allows for a unique insight into what matters. Speakers are open, honest and willing to share their intimate journeys. The audience is able to relate to the stories even if they do not share any professional similarities with the theme or the topic of the event. 
B.         It is about the QUESTION not the CONCLUSION: We ask every speaker to end their talk with a thought provoking question. This opens up new perspectives and possibilities for the audience. We do so because we want to avoid imposing any particular belief or concept on our audience which can limit and close down the conversation. 
C.         It is about the COMMITMENT not the SUCCESS: We find speakers who demonstrate in their present life professional and personal commitment to their vision. We welcome to the stage people in different levels of their career development. Our varied speakers and performers are perhaps 'up and coming' or the 'next big thing' in their industries and are natural leaders in their local communities.
---
Can I host the talks? If you would like to host WOW Talks, please contact us. You will need to be trained. You will need to attend in one our events before you can host one.  Can I speak? You can apply to speak here. You will need to film yourself doing a 3min talk and send it to us. In some cases we will show a clip version of this at one of our events.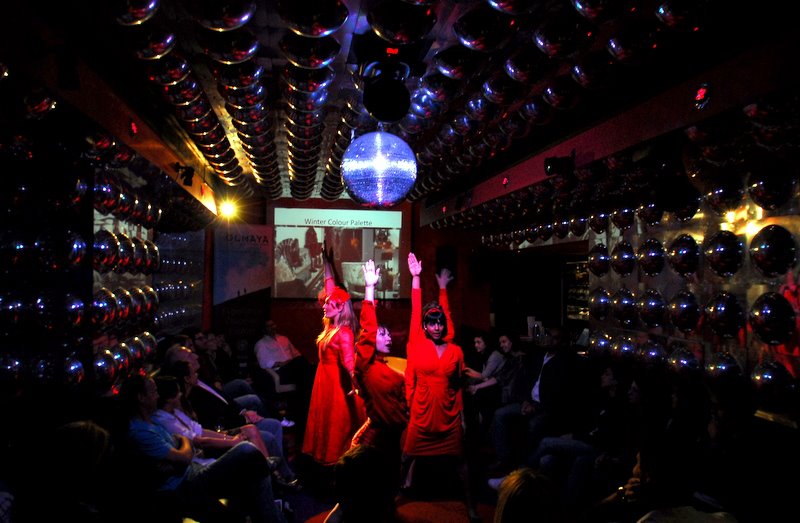 Beyond the talks being enriching and thought provoking, we have found that they are a milestone and a catalyst in the career development of the speakers, no matter how advanced they are in their careers. The WOW TALKS format makes them confront core questions helping them further clarify their vision. By speaking at our event they are inspiring people to follow their dreams. They are also become part of an amazing community and network of dreamers & doers that support each other. 
We hope to see you there!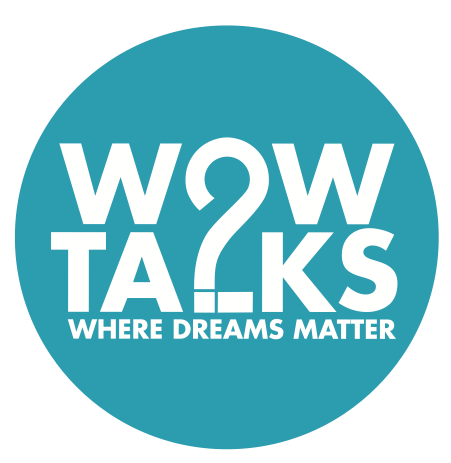 Do you have questions about WOW TALKS // THE MINDFUL REVOLUTION // LONDON?
Contact WOW TALKS
When & Where

Central Working - Whitechapel
69-89 Mile End Rd
Whitechapel
E1 4TT London
United Kingdom


Thursday, 12 February 2015 from 19:00 to 21:00 (GMT)
Add to my calendar
Organiser
Inspiring people to make a living doing what they love
WOW Talks is a social enterprise that delivers engaging live events and digital content to inspire people to reconnect with their WHY – their purpose - so they can attain greater fulfilment in their professional lives. 
Using a unique format of multiple short talks, WOW Talks events create an insightful, entertaining and inspiring experience. The events feature people from different industries, cultures and disciplines who are committed to creating a life doing what they love most and who share their personal stories and Words of Wisdom (WOW).