WOW TALKS // TRAVEL + ADVENTURE // LONDON

Thursday, 25 April 2013 from 19:30 to 21:30 (WET)
Event Details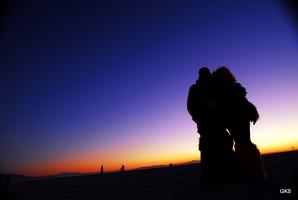 Travel and exploration is a fundamental part of humanity. Whether getting away for a holiday or pushing ourselves to the limits of human endurance and discovery, it plays a part of most of our lives. For this talk we will hear from the people who have made a living out of their sense of adventure, testing themselves and broadening their minds. 
Speakers: 
John P Morgan
Founder / Hero Journeys
John P Morgan speaks his truth with clarity and precision. He explores with people, guiding them to dream so deeply that it both scares the hell out of them and sets their heart on fire. He challenges people to step boldly onto their journey to true greatness. Working only with the brave and powerful, John pushes those of excellence beyond their edge using raw honesty and uniquely crafted adventures around the world.
http://herojourneys.com
http://jpmorganjr.com
http://facebook.com/jpmorganjr
http://twitter.com/jpmorganjr
http://youtube.com/jpmorganjr



Seb Sheiky
CEO & Founder / 400
An ex-City trader who has a passion for business and design, Seb left his highly paid career to do something he loves. He has many years of experience in dealing with large sums of money at companies like Credit Suisse and ED&F Man. He graduated from LSE In Information Systems and did his Masters at Cass Business School in Energy and Finance. He is the Founder and CEO of 400, a peer to peer portal for aspiring luxury holidays. His passion is to bring luxury to everyone in the world. www.400holidays.com



Darren Clarkson-King
Writer / Adventurer
Darren Clarkson-King is a writer, adventurer, extreme kayaker, expedition provider, river consultant, mentor and inspirational speaker. Darren has kayaked on extreme rivers for over 20 years and has been a member of the GB team of athletes. Darren is the only person to have kayaked all rivers that flow from Everest along with those that flow from K2. Darren recently returned from an audacious undertaking, to paddle the rivers of Everest on a daring 8848 descent solo – an adventure never achieved by anyone before. Darren talks with a humble passion about dealing with fear, inner strength and the unknown. http://www.pyranha.com/team_pyranha_uk.php?paddler=Darren%20Clarkson-King



David Salmon
Business Coach / Long Distance Cyclist
David has been involved in running both financial service and recruitment businesses for the past twenty five years. He now uses this practical experience to provide business coaching. His other passion is cycling and travelling. In 2011 he started his world cycling tour. 11 countries and several tours later he is making good progress with lots of plans for 2013



Jamie Buchanan-Dunlop
Director / Digital Explorer
Jamie is director of Digital Explorer, a social enterprise helping young people understand their changing world. Unhappy with the way that we are educating the next generation about the world, he now mixes his time working with schools and youth groups and working with expeditions around the world. Recent projects have seem him organising live chats with schools from the Great Barrier Reef, working with scientists in the High Arctic and investigating the 'real' Pakistan with a team of teenagers. http://digitalexplorer.com/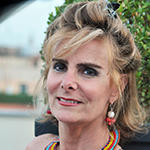 Marta Schneider
Teacher / Tour Operator
Marta was born in Brazil, with an Italian mother and a Hungarian father. She has lived in South America, then Africa, back to Brazil, and now Italy. She has an extreme passion for travelling and languages, becoming a teacher of foreign languages and a travel agent/tour operator - She organizes photo safaris to Africa and travels in South America.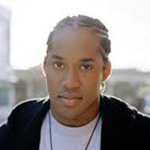 Kevin Mark Trail
Singer / Songwriter / Producer
Trail's  debut album was "Just Living" released by EMI records. He has recorded and toured the world with The Streets. His other credits include recording-with Nitin Sawhney, Estelle, Black Twang, Rodney P, Tor and MJ Cole, and supporting Beverly Knight, N.E.R.D, Massive Attack and Angie Stone. He is currently recording/producing globally and has just released his new album "Hope Star". 
http://www.kevinmarktrail.co.uk/
---
WOW Talks is a growing community of people from different disciplines and cultures who are committed to pursuing their unique dreams and aspirations. By sharing experiences, insights and asking thought provoking questions we look to open minds, enrich each other and inspire more people to follow their heart and make a living doing what they love. Our events take place around the world in select venues, with 7 speakers and 1 or 2 performers, linked by a theme. 
The format: 9 minutes per person; keep it personal, focus on one key perspective and finish with a question. What is unique about WOW Talks is the focus on the personal perspective and the story behind each person. WOW Talks allows for a unique insight into what matters to people, WHY they do what they do and what led them to make those choices. Speakers are willing to open up, be honest and share their intimate journeys. With WOW Talks we aim to leave people inspired, intrigued and open to new possibilities – for themselves and others. People from all backgrounds and professions are welcome to speak; Artists, Designers, Musicians, Storytellers, Dancers, Performers, Editors, Entrepreneurs, Curators, Social Activists & Pioneers, Scientists, Producers, Authors, Journalists, Teachers, Innovators, Trend Leaders and more.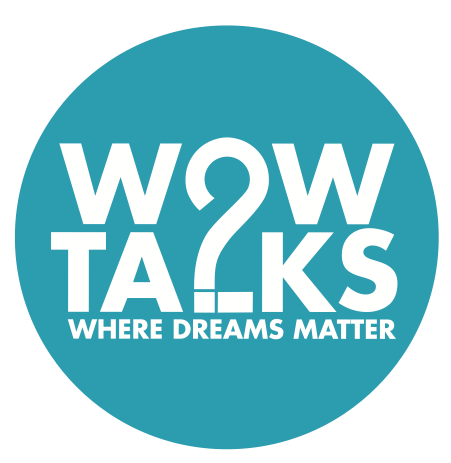 Do you have questions about WOW TALKS // TRAVEL + ADVENTURE // LONDON?
Contact WOW TALKS
When & Where

The Hub Westminster / New Zealand House
80 Haymarket
SW1Y 4TE London
United Kingdom


Thursday, 25 April 2013 from 19:30 to 21:30 (WET)
Add to my calendar
Organiser
Inspiring people to make a living doing what they love
WOW Talks is a social enterprise that delivers engaging live events and digital content to inspire people to reconnect with their WHY – their purpose - so they can attain greater fulfilment in their professional lives. 
Using a unique format of multiple short talks, WOW Talks events create an insightful, entertaining and inspiring experience. The events feature people from different industries, cultures and disciplines who are committed to creating a life doing what they love most and who share their personal stories and Words of Wisdom (WOW).