Description


WowCommerce is a new series of events to help you enhance your performance and create eCommerce that will WOW!
WowCommerce is aimed at eCommerce Heads, Directors, and Managers who want to improve their performance on WooCommerce or are considering making the move to the CMS. The events are hosted by Pragmatic, the UK's fastest-growing specialist WordPress agency.
Join us for The Rise & Rise of Mobile eCommerce on 18th October 2016. We have three expert panelists from a range of backgrounds who will share their expert advice on optimising mobile eCommerce. The panel is chaired by David Lockie, Founder & Director of Pragmatic.
---
Agenda
8:00 am Arrival
8:20 am Welcome introduction by David Lockie
8:30 am Panel talks and discussion
9:15 -10 am Q&A and networking
---
Why use WordPress for eCommerce?
WordPress has rapidly grown in recent years to power over 25% of websites, with WooCommerce (WordPress' popular eCommerce solution) being the technology of choice for 30% of all online stores.
WordPress is no longer just a blogging platform. It has grown and adapted to become a flexible and efficient CMS which online retailers of all sizes trust to power their site.
---
Panel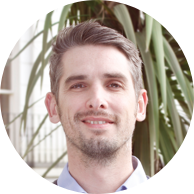 Founder & Director of Pragmatic
David has been working exclusively with WordPress for over five years and uses WooCommerce to offer unique eCommerce options for his clients. His team at Pragmatic are experts at developing sophisticated, custom functions for eCommerce to help their clients achieve their goals. David has a background in Zoology and enjoys spending time with his family and cycling in the countryside.

---

Managing Director at Leapfrogg
Rosie Freshwater is Founder & Managing Director of Leapfrogg, the award-winning retail marketing agency for premium and luxury brands. Combining 17 years of expertise in customer insight, experience design, retail strategy and digital marketing, Rosie lives and breathes Leapfrogg's mission – to help their clients craft game-changing digital experiences that make customers happy.
Mobile can play a number of different roles within the customer journey and it's crucial retailers understand how mobile can be used to deliver the right experience at the right time. Rosie will give some examples of how mobile influences the customer experience and some tips on how to ensure the customer is placed at the heart of all mobile activity.
---

Business Development Manager - EMEA at WP Engine
James Dowell is a London-based Business Development Manager focused on the growth of the EMEA region. He has been involved in the technology industry for 12 years, starting out with 15 employees at Rackspace in the UK and moving through various roles over 10 years. The last 2 years have been spent building WP Engine's EMEA office where he has launched a national newspaper's website and contributed to the growth of the Rolling Stones web portfolio. When James is not at work he can be found hacking his way around a golf course or huffing and puffing his way up a steep hill on his beloved Bianchi bicycle.
James will set the scene with a summary of eCommerce trends in 2016. He'll then focus on the area of "What sucks about mobile commerce?" ending with a story about an innovative outcome from a hackathon to make checkouts easier in WooCommerce with a little help from Google.
---


Team Leader at Pragmatic
Tom Still leads eCommerce projects in WooCommerce at Pragmatic. He's a skilled WordPress developer with expertise in building revenue-generating websites for their clients. Tom also helps organise local WordPress events in Brighton such as WordUp and WordCamp Brighton. When he doesn't have his head in WordPress Tom can be found tasting ales or spending time with his Norfolk Terrier Bear.
Tom will be talking about personalisation in mobile eCommerce. He'll cover building eCommerce websites and plugins that are mobile-first, implementing contextual marketing into your website and show demonstrations of where this has worked.
---


Places are limited, so please RSVP now to secure your place.
---