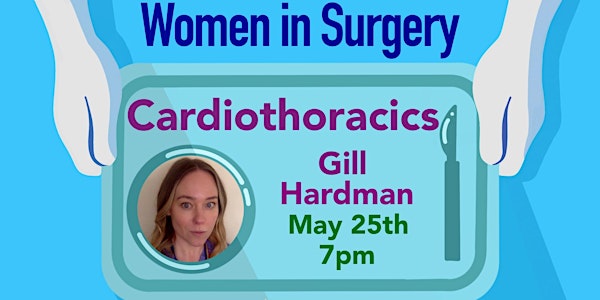 WPMN Widening Participation Women in Surgery: Gill Hardman -Cardiothoracics
Interested in being a surgeon but concerned about the lack of diversity and representation?
About this event
Surgery still has a long way to go with regards to inclusivity and diversity. We know this and we strive to be a part of that change. WPMN brings you a monthly series delivered by inspiring women from different surgical specialities from ENT to orthopaedics to cardiothoracics. Interested in a career in surgery? Come listen and help us pave the way for a new generation of surgeons.
Cardiothoracics continues to be one of the most male dominated surgical specialities with only 14% of trainees being female. We are super excited to bring you a talk from Gill Hardman, an ST7 cardiothoracics specialty registrar. Gill is currently based at the Freeman Hospital in Newcastle-upon-Tyne where she is a PhD candidate and clinical research fellow in cardiothoracic transplantation. Gill was elected to the RCSE Trainees Committee in 2020 and sits on the Women in Cardiothoracic Surgery Committee for SCTS. Her work involves changing surgical culture, widening access and increasing diversity, equity and inclusivity.
Gill will be talking about what attracted her to cardiothoracics as a surgical specialty, what her career as a cardiothoracic surgeon entails and her ongoing role as an advocate for widening access to surgery.