Wprowadzenie do Ayurwedy i Dinacharya czyli sztuka życia codziennego

Thursday, 25 July 2019 from 19:00 to 21:00 (CEST)
Event Details
Fundacja "Ayurveda Healing Foundation" serdecznie zaprasza na wykład
Wprowadzenie do Ayurwedy i Dinacharya czyli sztuka życia codziennego.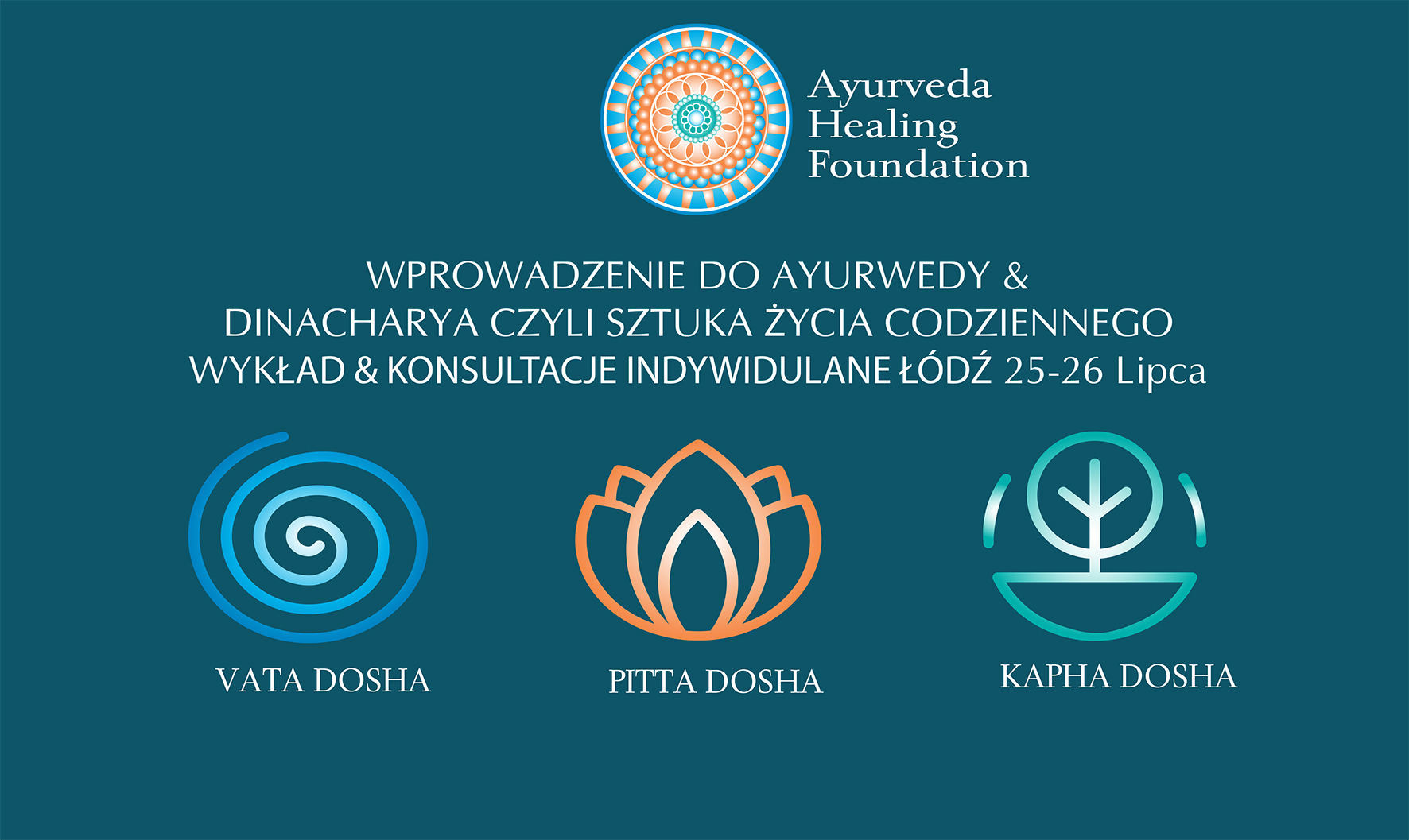 AYURWEDA to wywodzący się z Indii najstarszy na świecie system medyczny, służący ludzkości od ponad pięciu tysięcy lat. Termin Ayurweda to połączenie dwóch słów:
 "AYUR" – w sanskrycie oznaczający ŻYCIE

"VEDA" – WIEDZA o życiu
Dosłowne tłumaczenie terminu Ajurweda to wiedza o życiu i długowieczności. Wiedza ta nie odnosi się tylko do praktycznych porad dotyczących zdrowia, ale daje ona głębokie zrozumienie powiązania pomiędzy ciałem, umysłem, duszą i zmysłami. To holistyczna filozofia ucząca nas sztuki życia w dobrym zdrowiu i harmonii z otaczającym światem. W 1979 roku AYURWEDA została oficjalnie uznana przez Światową Organizację Zdrowia (WHO) za jedną z koncepcji terapeutycznych dbania o zdrowie.
Elementem Ayurwedy jest DINACHARYA czyli Ayurwedyjski rytm dnia.
Nazwa pochodzi od sanskryckich słów:
 "DIN" – DZIEŃ
"ACHARYA" – PODĄŻAĆ
Dinacharya odnosi się do życia według rozkładu codziennych czynności w zgodzie z naturalnym biorytmem człowieka i panującą o określonej godzinie energią. Ta sztuka życia pomaga osiągnąć możliwie najwyższą efektywność w chwilach przeznaczonych na pracę, skuteczną relaksację i regenerację w czasie snu i odpoczynku. Dincharya jest jednym z najpotężniejszych narzędzi do utrzymania dobrego zdrowia, długowieczności i zapobiegania chorobom. Pozwala uzyskać radykalne zmiany w ciele, umyśle i świadomości w stanach chorobowych. Dinacharya pomaga osiągnąć równowagę własnej konstytucji zwaną Prakruti, reguluje zegar biologiczny, wspomaga trawienie, wchłanianie i asymilację pokarmu. Oprócz tego życie według zasad Dinacharya generuje poczucie własnej wartości, dyscyplinę, spokój i szczęście.
Podczas wykładu dowiesz się jak w praktyczny i tani sposób stosować zasady Dinacharya we własnym domu. Wykład odbędzie się w kawiarni TUBAJKA w parku Źródliska w Łodzi
Wykład poprowadzi Karolina Raczyńska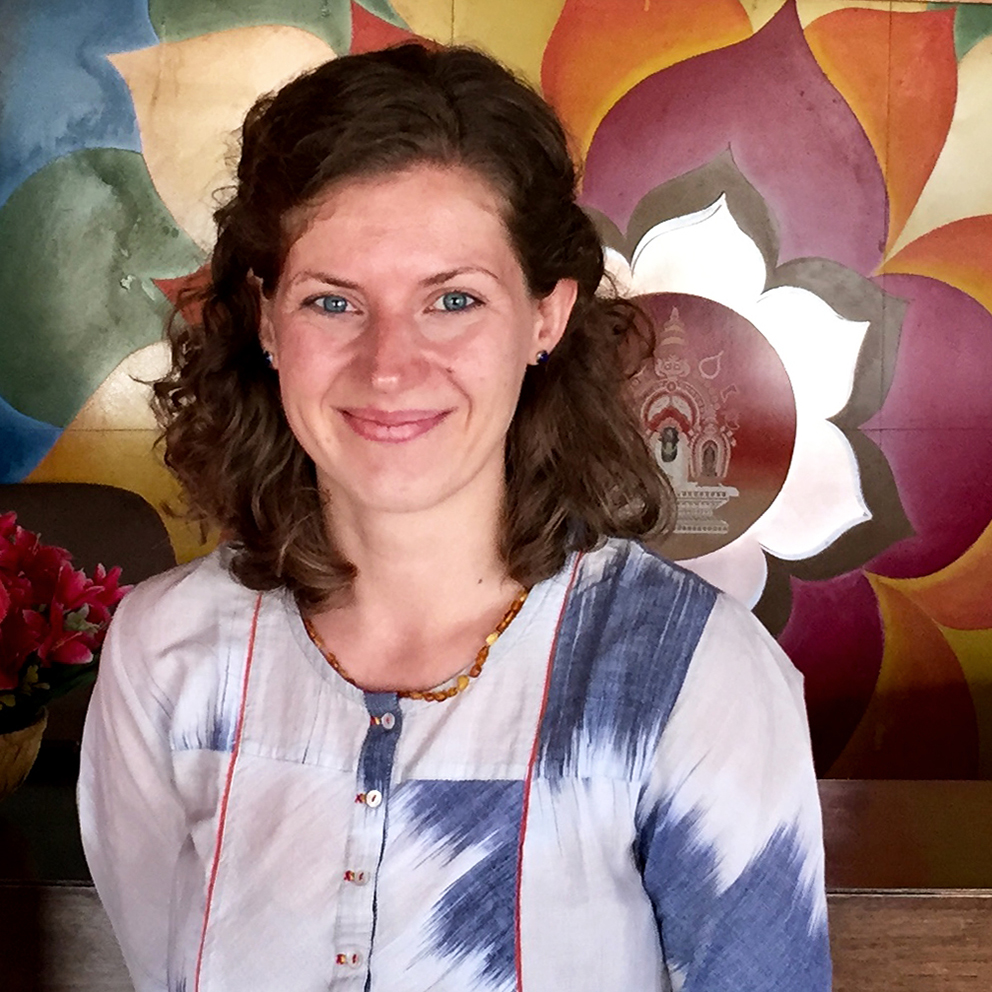 Karolina jest wykwalifikowanym lekarzem Ayurwedy, Naturopatą, a także certyfikowanym nauczycielem Jogi. Karolina ukończyła studia na Uniwersytecie Oksfordzkim, Royal College of Art, University College London, jak również pięcioletnie magisterskie studia medyczne na Uniwersytecie Middlesex w Londynie o specjalizacji – Ayurweda.
Od ponad 10-lat Karolina zdobywa doświadczenie kliniczne w wielu szpitalach i klinikach Ajurwedyjskich w Indiach i w Welkiej Brytanii.
Obecnie prowadzi stowarzyszenie specjalistów Ayurvedy APA w Wielkiej Brytanii i jest prezesem Fundacji "Ayurveda Healing Foundation" w Polsce. Karolina pochodzi z Łodzi i od osiemnastu lat mieszka i pracuje w Wielkiej Brytanii.
Wykład odbędzie w pięknej Kawiarni Tubajka w Parku Źródliska w Łodzi.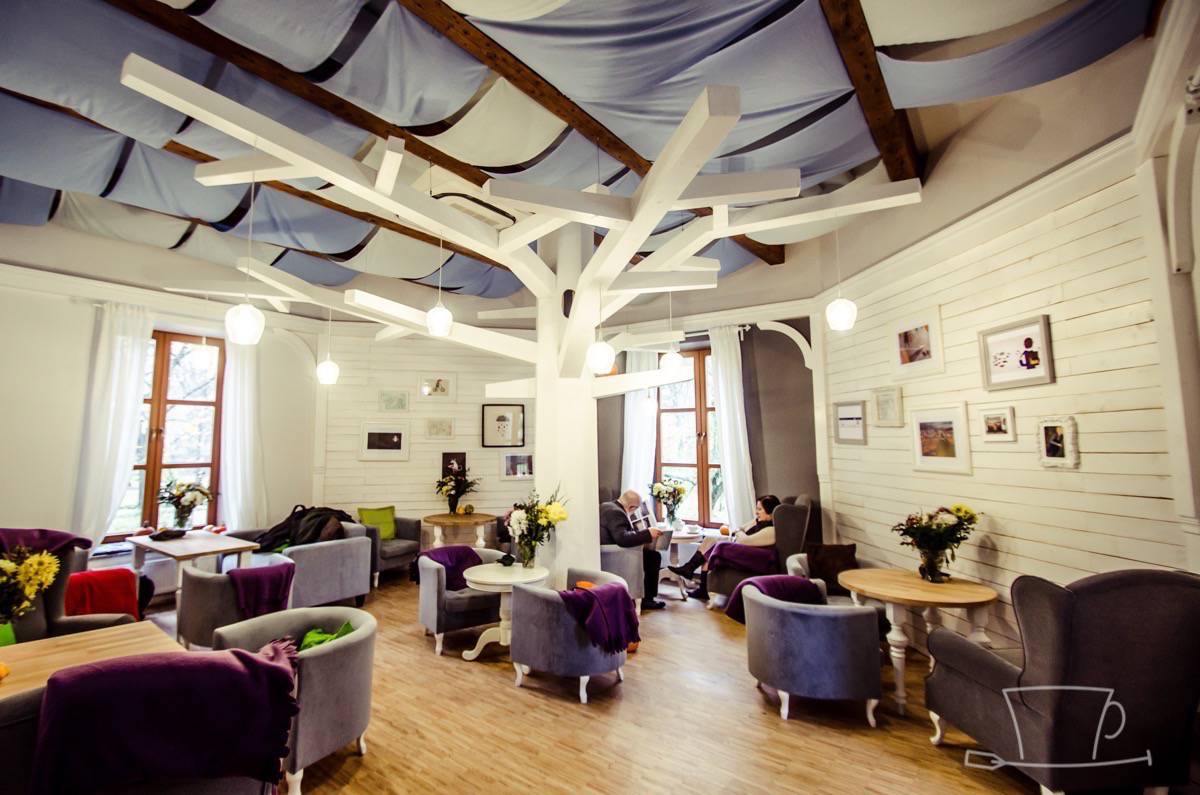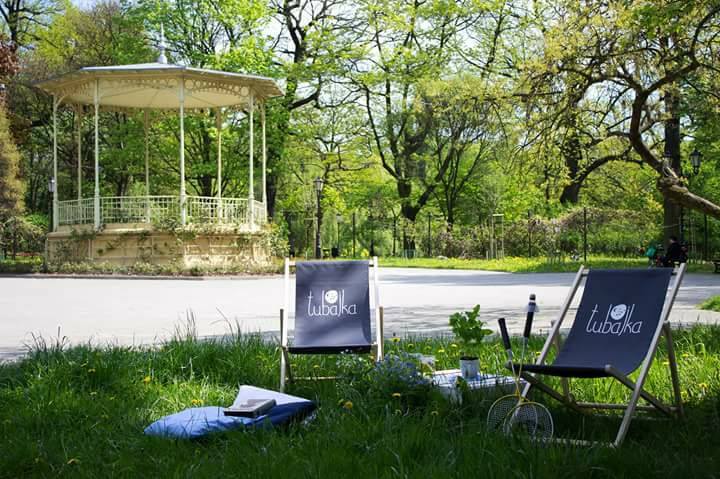 Rejestracja i koszt
Aby zapisać się na wykład proszę zarejestrować się na stronie https://ajurwedalodz.eventbrite.co.uk (klikając na ziolony przycisk Register)
lub wysłać e-mail pod adresesm raczynska.karolina@gmail.com
Koszt wstępu na wykład 30zł, płatne przed wejściem. Niestety nie mamy możliwości przyjęcia płatności kartą, więc prosimy o płatność gotówką.
When & Where

Tubajka - Kawiarnia w Parku
Plac Zwycięstwa 3
90-312 Łódź
Poland


Thursday, 25 July 2019 from 19:00 to 21:00 (CEST)
Add to my calendar
Organiser
Jest wykwalifikowanym lekarzem Ajurwedy, Naturopatą, a także certyfikowanym nauczycielem Jogi.