Wreath making workshops at Bowhouse Christmas Market, St Monans, Fife, treat a loved one to an extra special Christmas gift...
About this event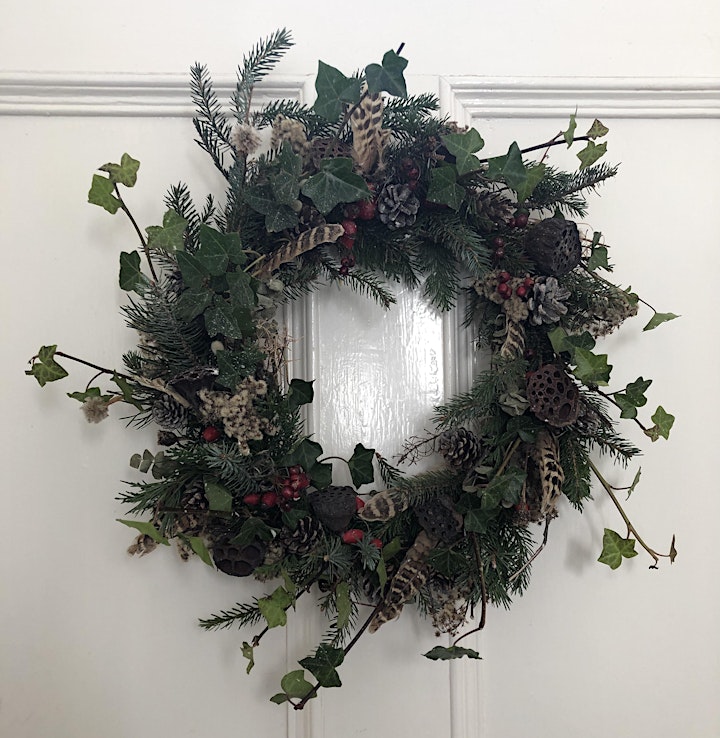 Wild woodland wreath
Inspired by nature this wreath is crafted using natural materials, which have been responsibly foraged and sourced.
Enjoy a relaxing fresh Christmas Wreath workshop at the famous Bowhouse Christmas Market, complete with festive atmosphere, drinks and nibbles. Learn a new skill and make new friends, classes hosted by Wendy@willowgardenservices. You will be guided step by step to design and create a magical Christmas Wreath, ready to hang on your door for Christmas.
All materials and equipment including secateurs and gloves, will be provided for your use, and also a wide range of accessories to adorn your wreath.
We adhere to thorough cleaning schedules and Covid-19 advisories for your safety.
No previous experience is necessary. Wendy is on hand for any assistance or questions you may have.
What's included in the price?
All materials to create your fresh wreath including
A varied array of accessories to make your wreath magical.
and bells and bows to finish off
Step by step guidance on how to create your design.
Secure parking
Refreshments and Festive nibbles on arrival
Bowhouse Workshop itinerary - Saturday and Sunday a.m
1100 - 1115 Welcome guests with refreshments and festive nibbles
1115 - 1145 Teach wreath making skills
1145 - 1245 Guests create their own Christmas wreaths
1245 - 1300 Class photos
Bowhouse Workshop itinerary - Saturday and Sunday pm
1400 - 1415 Welcome guests with refreshments and festive nibbles
1415 - 1445 Teach wreath making skills
1445 - 1545 Guests create their own Christmas wreaths
1545 - 1600 Class photos
Tickets will also be on sale on the morning of the event between 1000 - 1100