Location
Angel House
1 Brunswick Terrace
Hove
BN3 1HN
United Kingdom
Description
From inspiration to publication: bigger, better with TWO DAYS OF EXPERT WORKSHOPS plus a GUARANTEED ONE-TO-ONE with one of 15 brilliant agents and publishers. In a stunning setting at the gorgeous Angel House, right by Brighton beach, this conference gives you inspiration, ideas, publishing know-how and the chance to network with industry professionals. Oh, and delicious food! Whether you write novels, radio drama, short stories or TV scripts, there's something for you.
After our sell-out first event in 2016, we're expanding to two full days. We're also including:
- more hands-on workshops and seminars;
- a guaranteed one-to-one slot with an agent or publisher;
- sessions focusing on thrillers, scriptwriting, Young Adult, non-fiction, life-writing, pitching and the different ways you can get your work published;
- fewer delegates so a little more space to breathe in this lovely setting!
Price includes tea, coffee and delicious networking buffet lunch. Please note accommodation is NOT included but there are numerous B&Bs, boutique hotels and 5* places within a half-mile radius. See below for 10% off bookings at Brighton's brand new Harbour Hotel.
Full programme now unveiled:
---
Saturday
Keynote: The script's the thing: reaching millions with your words on TV & Radio
The brilliant writer behind countless TV & Radio drama and comedies, Sue Teddern, talks scriptwriting … from creating strong SFX and stand-out visuals to knowing the market and crafting your single play or series. Sue Teddern has extensively written for TV & Radio (Homefront, ITV; Cooking in a Bedsitter, Radio 4) and is also the author of the indispensable Writing for TV and Radio, Bloomsbury) @sueteddern
---
Academy Alternatives: pick one
Option A: Making crime pay
Join Chief Superintendent Graham Bartlett, retired and turned best-selling true crime author (Death Comes Knocking) and P.D. Viner (Last Winter of Dani Lancing) as they look at the ugliest things humans do to each other, explore how to write about death, darkness & deceit and shine a light on why crime outsells every other genre.
Option B: The story of your life: autobiography & memoir writing
Telling the stories that only you can tell. In a practical and fast-paced workshop on memoir and life writing, Bridget Whelan will show you how to bring clarity to fuzzy memories, ways of approaching truth, veracity and worried family members and techniques to make real life events evocative and powerful. Plus agent Vicky Salter gives her view on the market for life-writing.
---
Learning Story Structure from Pixar Films
Bestselling author and creative writing teacher, Julie Cohen, will tell us all how to structure a story to engage readers from the first page and keep them with you until the very end.
Taking from popular Pixar films like 'Up' and 'Finding Nemo', she reveals what these films can teach us about three-act structure, narrative economy, motifs, emotional arcs, plot and subplot.
Networking Buffet Lunch
---
The agents' secrets: a panel of top agents tell you the stories behind some of their most successful books – and share what they're looking for now.
David Headley - DHH Literary Agency; Louise Burns - Andrew Mann Associates; Camilla Wray – Darley Anderson, Rebecca Carter – Janklow & Nesbit give their insider information about writing, publishing and much more.
---
Publisher/agent one to ones: Our publishing insiders will hear your pitch and offer you advice in individual 10-minute consultations
David Headley - DHH Literary Agency; Vicky Salter - Barbara Levy Agency; Louise Burns - Andrew Mann Associates; Camilla Wray – Darley Anderson; Rebecca Carter – Janklow & Nesbit; Peta Nightingale – Bookouture; Matthew Smith - Urbane Publishing; Xander Cansell - Unbound
---
From

Brontë

country to the Brooklyn Bridge: turn your setting into star quality with Rowan Coleman
Fresh from researching her latest stories in New York and Bronte country, Richard & Judy author Rowan Coleman explores how setting can add star quality to your story. Rowan's written twelve novels, including We Are All Made of Stars, and The Memory Book, which was chosen as a Richard and Judy book club selection in 2014. She also teaches at Faber Academy.
---
Panel:

The Author's Guide to Alternative Publishing
Are traditional publishers too set in their ways, are readers and writers losing out as a result? And how can authors capitalise on the new and innovative kids on the block? Xander Cansell (Head of Digital at Unbound Publishing), Matthew Smith (founder of Urbane) and Peta Nightingale (Head of Talent at Bookouture) discuss new ways of getting your books to readers with crowd-funded author Erinna Mettler (Fifteen Minutes - Unbound).
---
Sunday
Keynote: the rollercoaster ride to the Sunday Times bestseller list Cally Taylor
Sunday Times bestselling thriller author CL Taylor reveals her rollercoaster publishing journey from short stories and women's fiction to a movie and her hugely successful thrillers, and explains how you can use rejection to spur you on to achieving your writing dreams.
---
Partners in crime
Join bestselling crime writer Elizabeth Haynes and MD of Myriad Editions, Candida Lacey, to discuss their publishing history together. Elizabeth's first novel was published by Myriad, she then moved to Penguin for the next two and is back again with Myriad for her latest. Find out what a small independent, Brighton based publisher has got that a multi-national can't offer. Hosted by Araminta Hall.
---
Academy Alternatives
Option A: Spit and Polish: Editing your book
David Headley of DHH Literary Agency and novelist Laura Wilkinson, author & mentor, explore the art of refining your work into memorable fiction which agents and editors want to sign. David and Laura will cover a range of techniques and tips to help you and are on hand to answer your questions.
Option B: Passion, people, profit: 3 steps to planning your non-fiction book
Bestselling non-fiction author and novelist Kate Harrison shares three steps to creating a non-fiction book proposal. Your knowledge and your view of the world is unique: in this session, you'll look at how you can use your skills and outlook to help people, share what you know and get published. Plus, one of our agent panel gives his/her view on the non-fiction market.
---
Networking Buffet Lunch
---
The agent's secrets speak about… the perfect author and how to be one…
Four of our top agents share the stories of how their authors have gone from slush pile to book deal, and explain how they can work with an author to build a career.
From picture books to teen tales and best-selling serials for adults: the story's the thing
Author Tamsyn Murray (aka Holly Hepburn) offers her tips on story and style – learned from writing award-winning YA, picture books and serials for Simon & Schuster
Publisher/agent one to ones: Our publishing insiders will hear your pitch and offer you advice in individual 10-minute consultations.
David Headley – DHH; Gaia Banks - Sheil Land Agency; Jemima Forrester – David Higham Associates; Jo Unwin – Jo Unwin Literary Agency; Matthew Smith - Urbane Publishing; Candida Lacey - Myriad Editions; Ros Ward - Scripts (BBC Writersroom)
---
Final choice of events:
Panel: script to screen or air – turning your ideas into broadcasting heaven
INT. DAY – DESK. Producer Karen Rose (Sweet Talk), writer Pete Lawson (EastEnders) and writer/development executive Ros Ward (BBC writersoom) 'create compelling dialogue' with Sue Teddern and compare notes on the business of writing for TV and radio.
OR
Free Agents: do you have what it takes to be a successful indie author?
Indie authors are beating the mainstream publishers at their own game – whether they're going it alone, or working with the increasing numbers of boutique and collaborative publishing enterprises. In this session, bestselling 'hybrid' author Sarah Rayner explores what she's learned after hitting the charts with her novels, then publishing her Making Friends with… series of self-help books as an indie – while Matthew of Urbane Publications talks about how his company works with authors to launch books and new voices across the genres. Join the conversation.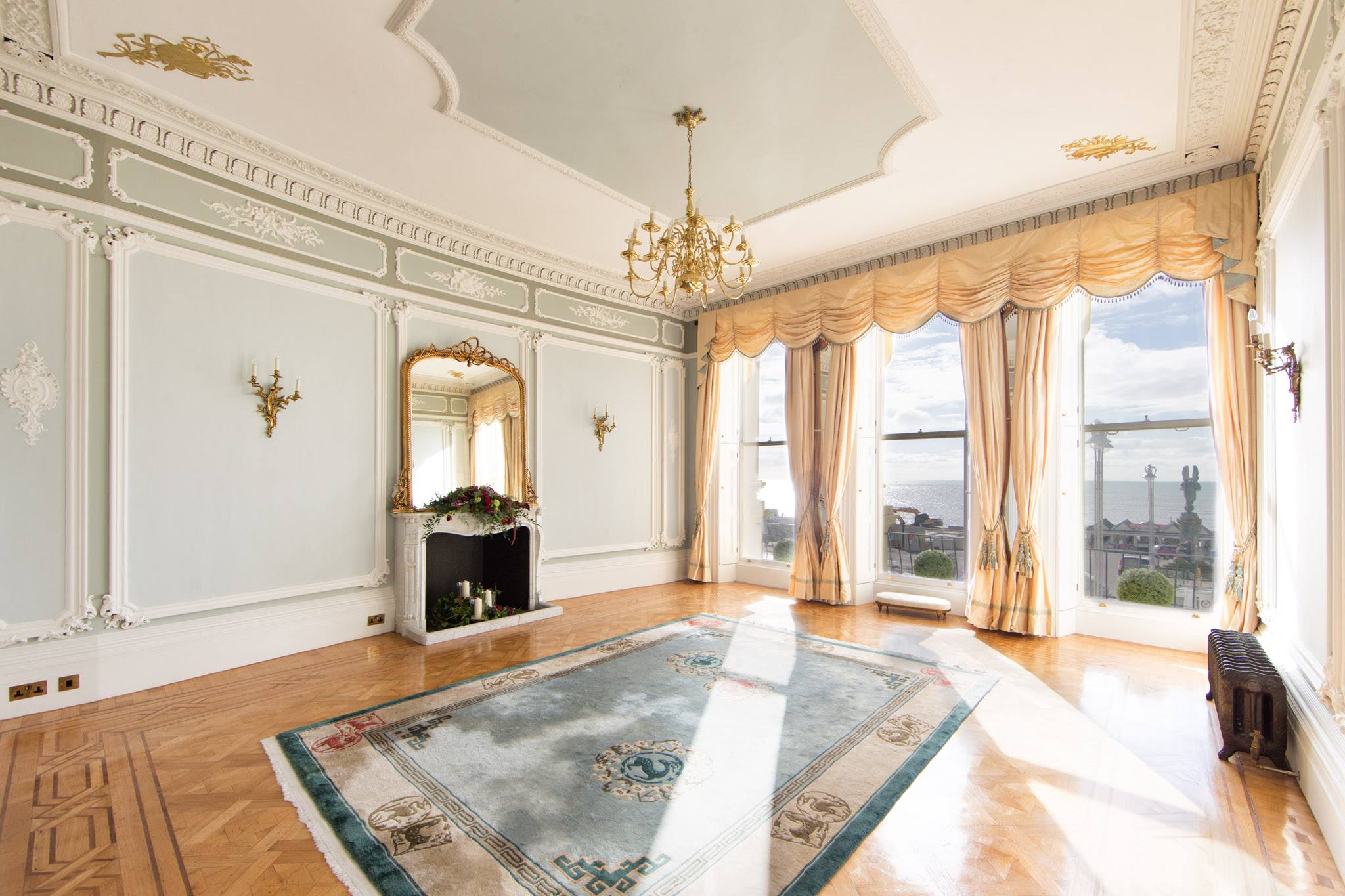 For even more detail, and to discover more about the Academy - visit our website.
Special accommodation offer from Brighton Harbour Hotel & Spa
Just ten minutes' walk along the seafront from our conference venue, Brighton Harbour Hotel & Spa has 79 bedrooms, with an amazing spa, panoramic views across Brighton Pier, the award-winning Jetty Restaurant and 'HarBAR', Brighton's ultimate destination bar.
The spa could be perfect after a hard day's writing & networking: the impressive two-storey basement of the stunning Georgian building has been transformed into a sensational new spa. Residents also benefit from 50% off city centre parking in the NCP in Russell road.
To get the discount, and take advantage of a 10% discount off the best available rate, contact the hotel DIRECT on brighton.events@harbourhotels.co.uk and mention the conference. The discount is subject to availability and apply on new bookings only.