Description

This workshop is aimed at: any business which is producing their marketing material in-house, from social media posts to adverts, advertorials, emails and newsletters
Description:
When you distribute any marketing material, you need to be confident that it is working first time and every time. By understanding how to produce marketing copy which is relevant and persuasive to your target market, your marketing material will be more effective and generate higher response rates.
A hands-on and interactive half-day course which gives the delegates practical advice and expert knowledge of marketing copywriting.
You can expect to gain the following from this workshop:
Delegates will first define their USP, brand identity and target audience and then tailor their copy to that audience

During the course they will write their definitive brand copy, plus copy for some of their key marketing messages

Learn how to write effective copy which is appropriate for your audience

Understand how to adapt copy for the different channels, and how to get the response you want.

Learn the most common copywriting mistakes
Workshop leader:
Anna Forgaard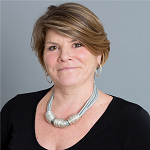 Anna is a marketing consultant with a wealth of knowledge, having worked in the wine, media and retail industries. Her 25+ years of experience spans across a multitude of channels and strategies such as mail order; events; product and business launches; acquisition; retention; partnerships and of course consultancy. She has worked with a diverse range of brands including Grazia, Heat, Great Food Club, The Wine Society, Practical Fishkeeping and Car.
Barbara Hodgson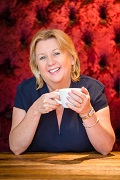 Barbara is a Women In Business Network franchisee and owns eight groups with over 150 members across Northants, Leicestershire and Stamford. Barbara loves connecting business people and attributes her success at this commercial matchmaking to truly understanding people's businesses. Your Business Matters grew out of her desire to help business owners find strategic connections and partnerships that will make a difference to their business, as well as enabling them to hone their business skills through training and development
What you need to bring with you to the workshop:
You will be asked to send in information before the workshop upon booking so we can tailor the work shop for attendees.