Write regularly, write now! Whether it's a novel, a script, a poem or a shopping list, this weekly class will ignite your creativity.
About this event
2022 news
Guest poet, Christine Marshall, will run another session in the next couple of months; just sorting dates with her and then will post here.
Approx. every 6 weeks the class will be a critique session - you bring something you've written, share it with the group and get constructive feedback. The next one will be Tuesday 8th February.
On 15th February, we'll be developing a character. Come with your Martin Schmidt notes (for those that attended 11th Jan) or start from scratch!
Hold onto what you write each week as I plan to revisit work you've started to help develop it further with you.
About the class
An hour of different writing practices designed to help you make the art of writing a regular thing in your week!
We do various types of exercises based on prompts, themes and skills. It doesn't matter what writing level you're at or what your writing project is, everyone can benefit from these creative de-blockers!
This is a very social and supportive group. We're all on camera and have discussions about our writing. So if you're not willing to take part in that way, this probably isn't the right group for you.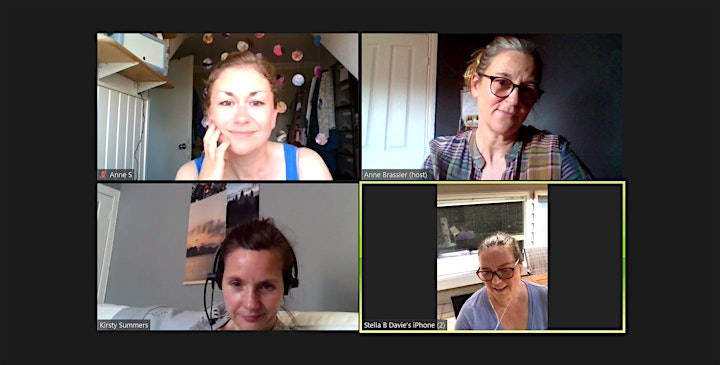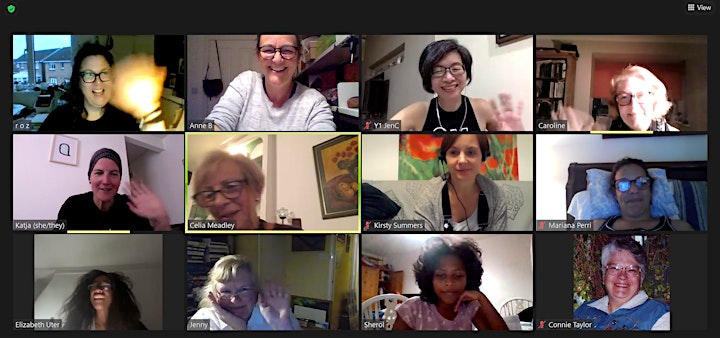 Organiser of Write Now! -- an hour of short exercises to prompt you