Description
Learn from top writers, make progress on your work, and connect with novelists, bloggers, screenwriters, playwrights & poets in the heart of London's creative scene.
ONLY 10 TICKETS AVAILABLE FOR NON (SOHO HOUSE) MEMBERS – IF YOU'RE A MEMBER OF SOHO HOUSE, RESERVE YOUR TICKET DIRECTLY WITH THEM.

Desperate to finish (or start) your book but can't find the time?
Join us for a conversation and workshop with Bec Evans, author of How to Have a Happy Hustle and founder of Prolifiko productivity app for writers. Learn how to carve out time in your busy schedule to write more and finish faster.
In this conversation, we'll explore:
Why Bec left publishing to work on her startup Prolifiko.

How her side hustle turned into a full-blown startup.

How Bec found time to write a book whilst running Prolifiko full-time.

Strategies to beat the "planning fallacy" and actually hit your writing deadlines.

Ways to stay motivated and combat personal writing blocks.

Tips for structuring a non-fiction / self-help / business book proposal and pitching to a publisher.

What it takes to thrive in a portfolio career – writing, consulting, launching creative projects and side hustles.

How to prototype your next book idea to ensure it has legs.
After our interview, we'll run a short and sharp workshop on prototyping your next book idea, getting useful feedback, and setting up a system to write more and finish faster.
Guest Writer: Bec Evans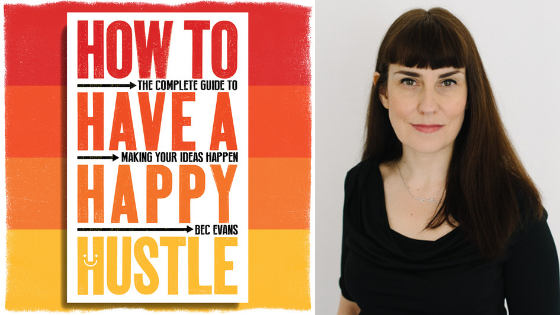 Bec Evans is a writer, speaker and startup founder. While working in as Head of Innovation at Emerald Group Publishing, she turned her side hustle Prolifiko – a writing productivity coach – into a startup. Harnessing behavioural psychology and rooted in a unique productivity method, Prolifiko helps busy writers carve out more time for writing, stay motivated and combat their personal writing blocks.
Bec was named by the Bookseller as one of the 2018 FutureBook 40 for her work on publishing innovation and championing women in technology. She was selected as one of Business Cloud's 2017 top 101 female founders in tech, and featured in a campaign with Facebook and The Creative Review about women running creative businesses.
Her first book, How to Have a Happy Hustle: The Complete Guide to Making Your Ideas Happen was published by Icon Books and selected as one of FT's top business books for 2019.

London Writers' Salon is a monthly meetup for writers, built by writers.
Each London Writers' Salon features:
Expert Interviews: An ask-me-anything conversation with top authors, bloggers, screenwriters, journalists, playwrights, travellers, poets, editors, publishers and agents on the artist's journey and the art of building a successful writing career in the 21st century.

Writing Masterclass:​​ Every session features a mini but mighty masterclass around the theme of the evening. Make significant progress on your work and writing career in the room.

Supportive Community of Writers: A strong community of like-minded writers to hold you accountable to your writing goals and help you troubleshoot when you get stuck.
Whether you're at the start of your writing journey or deep into a writing career, kicking off a new book, in the middle of a screenplay, or keeping up a blog – the London Writers' Salon is for you.


Your Hosts:

Matt Trinetti is a former IBM consultant turned writer, publisher, TEDx speaker and facilitator. For the last 5 years, Matt has designed and led career change programmes at Escape The City to help unfulfilled professionals pursue more creative work and reinvent their careers. In 2014, Matt published Stephen Markley's Tales of Iceland, a perennial seller on Amazon and in Iceland. Matt's writing has appeared in Quartz, Observer, Huffington Post, and on his blog GiveLiveExplore.com.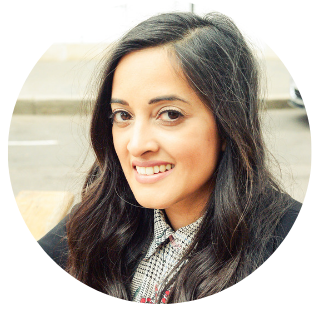 Parul Bavishi has been an editor for over a decade, and has worked at Random House, Quercus and Cornerstones where she has helped writers such as Andy Mcnab, and Olympic athlete Christine Ohuruogu and edited a number of inspiring and award-winners novelists. As an editor at Publishing Uncovered she works with thriller and YA writers to help them prepare for submitting to agents. Parul is passionate about story structure and genre; most recently she studied under the editor Shawn Coyne, and is a Certified Story Grid Editor.


Can't join this time but want to hear about future events? Let us know.