Description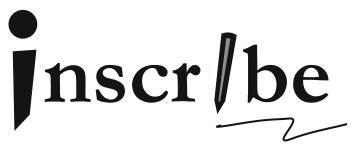 This INSCRIBE workshop will explore magical realism, or what Cuban writer, Alejo Carpentier calls, "the marvellous real." Embracing the extraordinary as commonplace, the workshop will explore the creation and development of magical fiction grounded in the everyday. Through group discussion and writing exercises, each participant will create a character who exists within a magical realist world and emerges with a distinct identity and voice. Narrating via the lens of the "marvellous real," we will sharpen our skills as fiction writers, and learn what it means to give characters life and breath on the page.
LIMITED AVAILABILITY - BOOK NOW!!!
Marcia Douglas visits the UK to promote her latest novel, The Marvellous Equations of Dread: a novel in bass riddim [Peepal Tree Press], longlisted for the 2017 OCM Bocas Prize for Caribbean Literature, The Marvellous Equations of the Dread offers a world of magical possibility despite being set at the worst of times in recent Jamaican history. With two previous novels, as well as a poetry collection, Electricity Comes to Cocoa Bottom [Peepal Tree]. Her work has appeared in journals and anthologies internationally, including Edexcel Anthology for English Language, The Oxford Book of Caribbean Verse, The Forward Book of Poetry, Kingston Noir, Jubilation! 40 Years of Jamaican Poetry [Peepal Tree] , Mojo: Conjure Stories, Whispers from Under the Cotton Tree Root: Caribbean Fabulist Fiction, and Caribbean Erotic: Poetry, Prose, Essays [Peepal Tree]. Her awards include a National Endowment for the Arts Fellowship, and a Poetry Book Society Recommendation. In addition to writing, she performs a one-woman show, "Natural Herstory," and is on faculty at the University of Colorado, Boulder, where she teaches creative writing and Caribbean literature.
http://www.peepaltreepress.com/books/marvellous-equations-dread-novel-bass-riddim
http://www.peepaltreepress.com/authors/marcia-douglas
WIth thanks to Speaking Volumes Live Literature Productions for their part in enabling this event.