Description
This free 4-week introduction course combines Writing, Mindfulness, and Compassion. It will include simple exercises and meditation practices which will help you tap into your creative side.
This course will allow you to get to know the group and provide a safe place for you to explore and share ideas and themes on your journey.
Each week there will be examples of poems and literature, and you will be gently guided to write according to a Theme. There will be simple homework that will help enhance your experience of the course. i.e. writing a short piece or poem after a walk in Nature.
This session is run by Southern Brooks Community Partnerships on behalf of South Gloucestershire Council.
You must be a South Gloucestershire resident or be registered with a GP in South Gloucestershire to book on this event.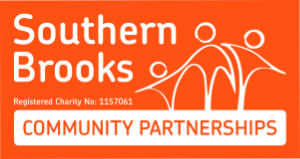 To find out about other courses please see our One You South Gloucestershire Eventbrite page.
For more information about healthy lifestyles and wellbeing in South Gloucestershire please visit oneyou.southglos.gov.uk