Description
Learn from top writers, make progress on your work, and connect with novelists, bloggers, screenwriters, playwrights & poets in the heart of London's creative scene.

Writer Luke Jennings was at a party when he heard that Amazon was launching novellas on Kindle Singles. He decided to self-publish a novella Code Name Villanelle based on two characters he couldn't get out of his head. He had no idea that this story would lead to a collaboration with Fleabag's Phoebe Waller-Bridge to create the subversive and addictive TV series Killing Eve featuring Jodie Comer and Sandra Oh.
We all dream of creating characters and worlds that create raving fans. But what does it take? And what makes a successful thriller? We'll be talking to Luke about his journey from journalism to novel writing and the creation of Killing Eve.
Following the session, we'll lead a mini-workshop to help you think about how you can create characters an audience will fall in love with.
GUEST AUTHOR: LUKE JENNINGS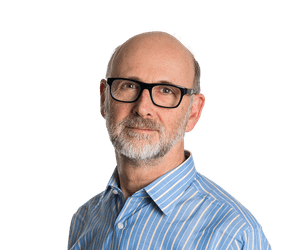 Luke Jennings is a London-based author and journalist who has written for The Observer, Vanity Fair, The New Yorker and Time. He is the author of Blood Knots (short-listed for the Samuel Johnson and William Hill prizes) and Atlantic (nominated for the Booker Prize). His creation Villanelle was turned into a BBC series Killing Eve that has captured fans across the world.
We'll be talking to Luke about the craft of writing, creating memorable characters, the merits of self-publishing and writing across multiple mediums.

London Writers' Salon is a community of writers helping each other become better, write more often, and navigate the evolving publishing landscape.
Each London Writers' Salon features:
Expert Interviews: An ask-me-anything conversation with top authors, bloggers, screenwriters, journalists, playwrights, travellers, poets, editors, publishers and agents on the artist's journey and the art of building a successful writing career in the 21st century.

Writing Masterclass:​​ Every session features a mini but mighty masterclass around the theme of the evening. Make significant progress on your work and writing career in the room.

Supportive Community of Writers: A strong community of like-minded writers to hold you accountable to your writing goals and help you troubleshoot when you get stuck.
Whether you're at the start of your writing journey or deep into a writing career, kicking off a new book, in the middle of a screenplay, or keeping up a blog – the London Writers' Salon is for you.


Your Hosts:

Matt Trinetti is a former IBM consultant turned writer, publisher, TEDx speaker and facilitator. For the last 5 years, Matt has designed and led career change programmes at Escape The City to help unfulfilled professionals pursue more creative work and reinvent their careers. In 2014, Matt published Stephen Markley's Tales of Iceland, a perennial seller on Amazon and in Iceland. Matt's writing has appeared in Quartz, Observer, Huffington Post, and on his blog GiveLiveExplore.com.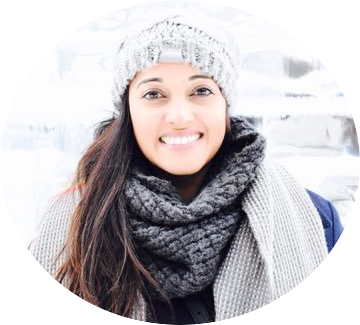 Parul Bavishi has been an editor for over a decade, and has worked at Random House, Quercus and Cornerstones where she has helped writers such as Andy Mcnab, and Olympic athlete Christine Ohuruogu and edited a number of inspiring and award-winners novelists. As an editor at Publishing Uncovered she works with thriller and YA writers to help them prepare for submitting to agents. Parul is passionate about story structure and genre; most recently she studied under Shawn Coyne, creator of the Story Grid method.


Can't join this time but want to hear about future events? Let us know.