Description
Join me for the day on this Writing Retreat where you can find time and space to work in The Garden Cottage in the grounds of Gibside, the National Trust's 18th century Landscape Gardens. Discover inspiration with a wander through the grounds, find a quiet spot in the walled gardens or visit the chapel or orangery.
£35 to include refreshments & a light lunch (£32 for newsletter subscribers)
Wi-Fi
Brief post lunch writing get-together (optional) for mutual support & ideas
Everyone welcome including those new to writing and whether you write for business or leisure.
Relaxed and informal
An ideal opportunity to start that short story, plot your drama, work on your novel, be inspired to poetry or catch up on blogging.
There is also the option to audio record your work on the day for poetry upto 50 lines or a short story or book extract upto 500 words. Introductory offer from £35 - contact hello@rachelcochrane.com for further details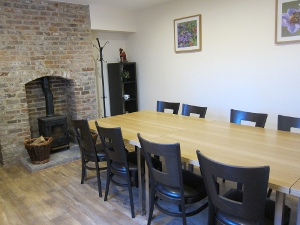 Parking is at the designated NT car park with a short walk upto the cottage, which backs onto the walled garden. There is a bus to the cottage from the car park for those with mobility problems.
CLICK HERE to subscribe to Rachel Cochrane's newsletter and take advantage of the reduced rate