About this Event
Do you want to experience how writing can enhance wellbeing? Are you looking for ways to nurture your creativity? Would you like to invest some time in self-discovery?
On Saturday 27th June from 10am to 3pm we'll create a sanctuary for creative words in the beautiful, historic setting of St Ann's allotments. In this magical place, we will fuse nature and writing, exploring the ways these can support resilience, creativity and personal growth.
During the day we'll have the chance to read, write and reflect within a supportive group, working with poems and other creative springboards to engage your imagination.
This workshop is open to all – a love of words is a wonderful place to start but the focus will be writing for personal development and enhanced creativity, so there's no pressure and no writing experience needed.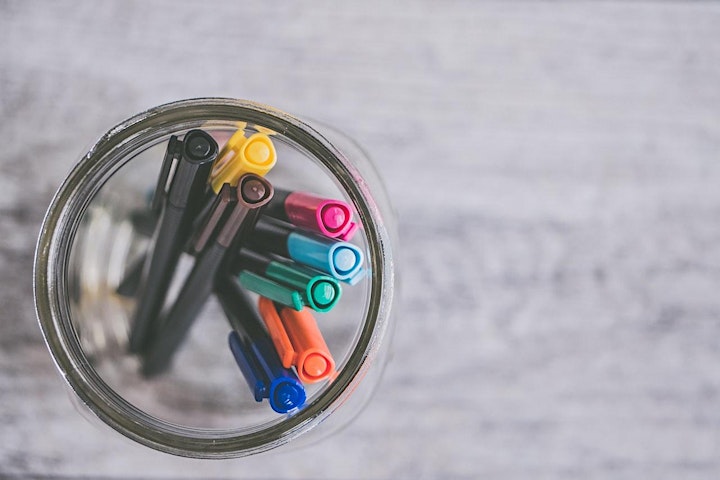 Schedule for the day
Morning session (10:00-12:30)
Welcome and introductions – what to expect from the day
Warming up using some key writing techniques
Introducing a poem, some group discussion
11:30 Break for tea and biscuits
More writing linked to the themes of the poem, optional sharing and reflection
12:30-13:30 Lunch break
Afternoon Session (13:30-15:00)
Working with the natural world and exploring elements of mindfulness through creative words
Bringing it all together and goodbyes
Course details
Capacity: The maximum group size will be 12 people
Tickets: Concessionary rates are for anyone under the age of 25, and also for those in receipt of means tested benefits (Universal Credit, Employment Support Allowance, Carer's Allowance, or Pension Credits).
Refreshments: Complimentary tea, coffee and light refreshments will be available, feel free to bring your own lunch
Contact: If you have any questions, please don't hesitate to contact the organiser Holly James at holly@staa-allotments.org.uk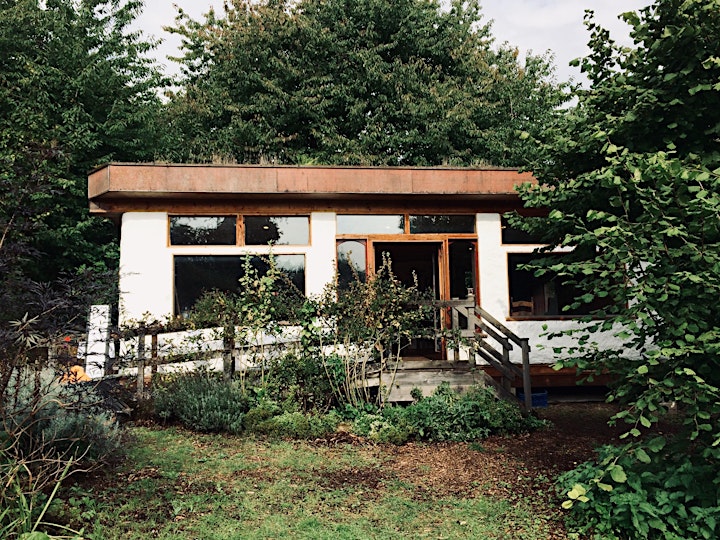 The Strawbale Building
This workshop will be run from the Strawbale Building on our Community Orchard. This unique building is hand-built from bales of straw and weatherproofed with clay sourced on site. It's also off-grid, being naturally insulated by a living roof, with solar panels and a log-burner.
The Community Orchard is a garden maintained by STAA for educational purposes featuring a variety of mature fruit trees, many of them heritage varieties, and also includes a pond and a stream.
St Ann's Allotments are the oldest and largest area of Victorian detached town gardens in the world, and are Grade 2* Listed by English Heritage. The site covers 75 acres, has 700 gardens, over 30 miles of hedgerow.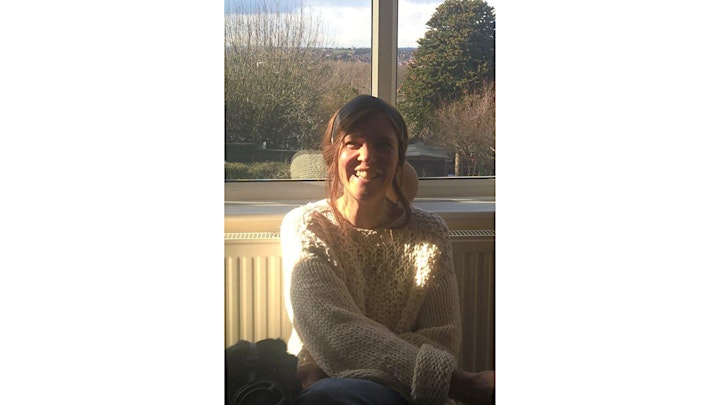 About Sam Gray
Samantha Gray started life as a teacher and has recently gained credentials with the 'International Federation of Biblio/Poetry Therapy' to work in the field of poetry therapy – the interactive use of literature to promote healing.
Sam studied Creative Writing with the Open University and became increasingly involved in therapeutic writing, facilitating workshops in a variety of community and healthcare settings. In 2011, she wrote an article about the ways in which writing can support us through the bereavement process (Gray, S, 2011, Routledge). She has been working with the Nottingham Writers' Studio since January 2017 delivering 'Words for Wellbeing' courses.
Sam's work in this field has been an exploration of the many ways in which creative words can help us to navigate life's challenges - including loss, change, anxiety, depression and physical illness. It also has celebrated the magical, transformative power of words and the ways in which they can lead us to deeper self-understanding, balance and creativity.
Sam finds comfort, inspiration and clarity in words – and loves working with others as they do the same. She is a member of Lapidus, the Writing for Wellbeing Organisation and a professional member of NAWE.