Refund policy
Contact the organiser to request a refund.
Eventbrite's fee is nonrefundable.
* This is a LIVE interview with poet, editor and critic Yanyi *
About this event
"Art is a garden, not an operation."
"You think you have to write what you know. Don't"
"Writing is not an occupation, it is an assertion of humanity"
"A dedication to art is not measured by output, but perseverance of a state of mind"
Read any article from Yanyi's newsletter The Reading, and it's clear: Yanyi is the compassionate, caring mentor that you need in your life.
Each week, writer and critic Yanyi writes The Reading, a newsletter offering a weekly piece of creative advice, delivered with care. Yanyi answers reader letters on a writing conundrum (like this). On Wednesdays, Yanyi answers a short question on the craft and the industry and he hosts discussions (like this).
With The Reading, Yanyi champions a new kind of creative writing: "One in which prizes, resumes, and assignments matter less than the transformations we bring to each other. One in which we write not to 'readers,' but between you and me."
And Yanyi's poetry gives just as much to the creative community, weaving his experiences of a self in crisis, of racism, of immigration as a Chinese American, of mental health, and of gender from a queer and trans perspective.
Join us for a conversation with poet, critic and editor Yanyi about getting past writing blocks, poetry as a tool for transformation, writing and reading poetry like a pro, and how to look after yourself as a writer
We'll also discuss:
Yanyi's self-discovery journey through tarot, therapy, poetry, and the arts
How to connect to yourself and others through poetry
How to find poetry in everyday moments
The state of poetry today and how to get your work published
How critics evaluate writing and poetry
How to write about what you don't know
Tips for getting unblocked in your work
Yanyi's experience building and growing a Substack newsletter
And much more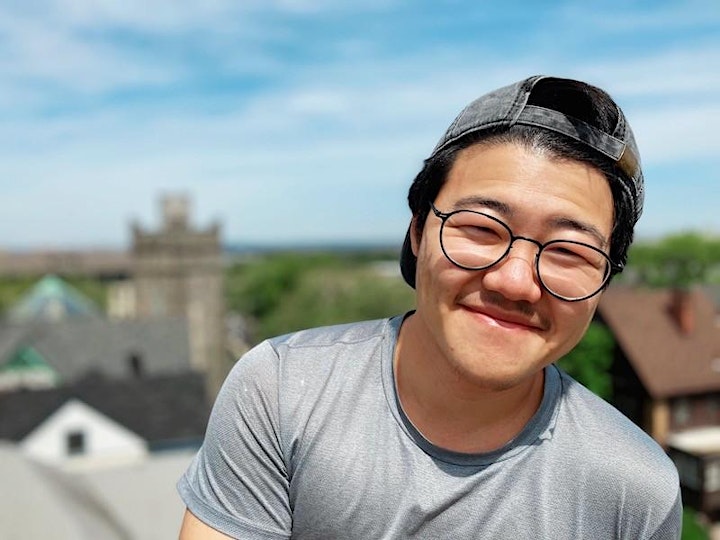 About Yanyi
"Between the contrast of high lyric and direct prose poems, Yanyi invites the reader to consider how to speak with multiple identities through trauma, transition, and ordinary life." –Yale University Press
Yanyi is a writer and critic. He is the author of Dream of the Divided Field (One World Random House, forthcoming 2022) and The Year of Blue Water (Yale University Press 2019), winner of the 2018 Yale Series of Younger Poets Prize, finalist for the 2020 Lambda Literary Award in Transgender Poetry, and named one of 2019's Best Poetry Books by New York Public Library. His work has been featured in NPR's All Things Considered, Tin House, Granta, and A Public Space, and he is the recipient of fellowships from Asian American Writers' Workshop and Poets House. Currently, he is poetry editor at Foundry.
Yanyi's The Year of Blue Water "gives voice to the multifaceted humanity within all of us and inspires attention, clarity, and hope through art-making and community." –Yale University Press
London Writers' Salon Hosts: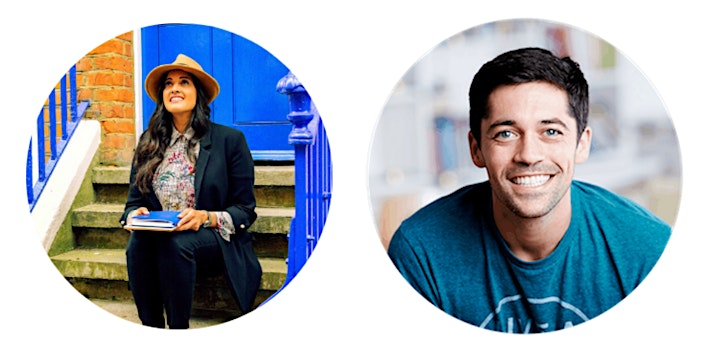 Parul Bavishi has been an editor for over a decade. In addition to hosting LWS she helps thriller, YA and non-fiction writers level up their craft and get published. She writes and edits for the Story Grid and Publishing Uncovered. She has worked as an editor and literary scout at Random House, Quercus & Eccles Fisher. She analyses TV hit shows (Killing Eve, Ozark, Game of Thrones) on the Story Grid Showrunners Podcast.
Matt Trinetti is a writer, publisher, TEDx speaker, and facilitator. In addition to hosting LWS, Matt designs programs to help unfulfilled professionals pursue creative work, start businesses, and reinvent their careers. Matt's work has appeared in Quartz, Observer, Creative Mornings, and on his blog GiveLiveExplore.
Join the London Writers' Salon from the comfort of your home. Join us for our morning Writers' Hour, be part of intimate conversations with world-class writers, and connect with novelists, bloggers, screenwriters, playwrights & poets in the heart of London's creative scene.
Daily writing. Inspiring Interviews. Mighty Masterclasses. Creative Friends
Can't join this time but want to hear about future events? Let us know.
Want to join our free daily writing Writers' Hour? Register here.
* * * * *
Attend These Events for Free. Become a Patron of LWS.
By becoming an LWS Patron, you'll get free access to interviews like this. Plus you'll join our private LWS Slack group and get expert support and accountability to enhance your craft and publish your best work.