Writing Wellbeing Workshops starting Monday 4th October.
About this event
Writing wellbeing workshops
Writing down your thoughts and feelings has proven to be a powerful tool to express yourself. Please join us weekly in our writing workshop that will help you gain a better understanding of your emotional world through empowering writing exercises.
Mondays 5.30pm – 6.30pm
Mon 4th OctTurning a negative experience into a positive
Mon 11th OctOvercoming emotional pain
Mon 18th OctUnderstanding difficult feelings and emotions
Mon 25th OctUnderstanding our relationships with others
Mon 1st NovBeing present in the moment
Mon 8th NovBeing at peace with endings
Please register on Eventbrite to book your place.
For more information contact: tanya@bmeforum.org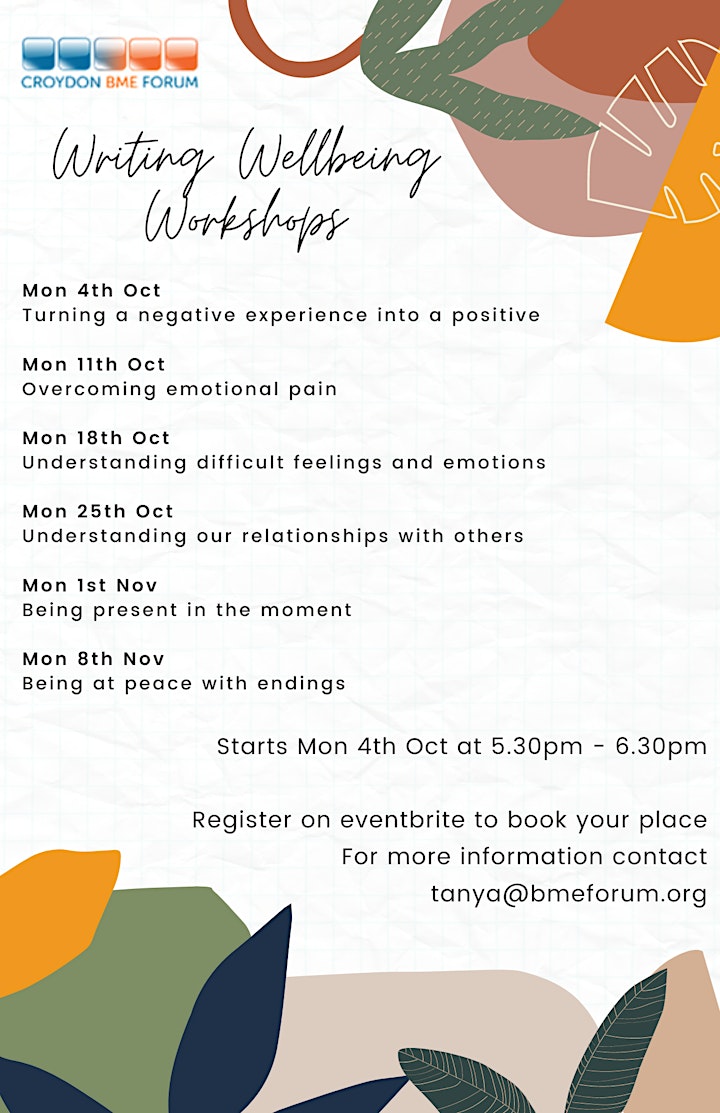 Organiser of Writing wellbeing workshops - Turning a negative experience into a positive