Writing Workshop with Thomas Lamers from Collectief Walden
Event Information
Location
Shelley Park
Event Marquee in park & outdoors
Bournemouth
BH5 1LN
United Kingdom
Description
As the first step of a new project leading to a professional commission for a writer to devise a large-scale outdoor performance for the 2020 Inside Out Dorset Festival, we are delighted to offer a wonderful opportunity for professional and emerging writers to expand their practice by working with European artist and theorist Thomas Lamers from the acclaimed Dutch performance group, Collectief Walden.
Using his experience of touring outdoor works, Thomas will share his methods of devising and directing and the uses of narrative structure and content creation that inform his approach to the landscape. Participants will explore the processes of writing and text selection with particular reference to nature, ecology, and outdoor environments.
Collectief Wallden will also be performing the UK premier of their latest show, Olie, at Inside Out Dorset Festival's event Coastal Encounters on 15-16 September in Boscombe Cliff Gardens for those interested in seeing Thomas's work at close quarter. The free performance explores how mining, oil and greed can influence, inform and damage the landscape around us.
Writer's Workshop details:
Monday 17th September
10am - 3pm
£15 - bursary places available
Venue: Event Marquee, Shelley Park, Boscombe
Please bring a pack lunch, tea/coffee/water is provided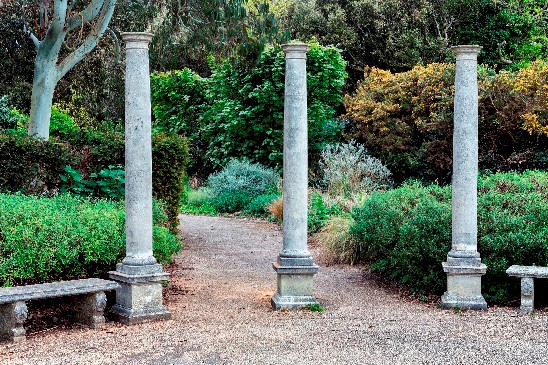 Collectief Walden create indoor and outdoor performances and installations that explore borders of art, philosophy and science. By observing and analysing locations and working with the natural discourse of the landscapes they inhabit, the Collectief share essential stories through poetic images, theatrical performances and narrative presentations. Collectief Walden are a philosophical collective comprised of an actor, a biologist, a philosopher, a dramaturg, and a producer.
This workshop is aimed at professional writers as a CPD opportunity.
It is presented in partnership with Activate Performing Arts and ArtfulScribe as part of the Do:Write project – and is the first stage in project leading to a professional commission for the 2020 Inside Out Dorset Festival.
Bursary places are available for those who would find cost a barrier to attending. Please email caroline@activateperformingarts.org.uk to discuss.
Inside Out Dorset festival are delighted to host this workshop from one of our presented artists at this year's festival. Full festival programme details can be found via www.insideoutdorset.co.uk
About DO:Write
DO:Write is a 2-year multi-strand pan-Dorset literature development project bringing together schools, young writers, recovering addicts, people living in extreme poverty and existing and emerging communities of writers through innovative engagement with new technologies, CPD opportunities, workshops, live literature platforms and writing residencies that network leading cultural organisations to ensure best use of resources, skills and expertise, raising the profile of writers and writing in the region. A balanced delivery programme that values and empowers voices from diverse social backgrounds.
Led by ArtfulScribe and supported by partners including Arts Council England, Activate, Apples and snakes, Arts Development Company, Arts University Bournemouth, Bournemouth Borough Council, Borough of Poole, Dorset Library Service, EDAS, Lighthouse Poole, and WAVE.
Date and Time
Location
Shelley Park
Event Marquee in park & outdoors
Bournemouth
BH5 1LN
United Kingdom
Refund Policy