WSCP Future Sustainable Communities

Thursday, 25 September 2014 from 17:30 to 20:00 (BST)
Event Details
Interested in hearing cutting edge developments shaping our future cities?
Join us for an evening of presentations and networking featuring established and emerging thought leaders on the topic of sustainability in city planning. This London WSCP event features  high-profile case studies of large scale urban regeneration and planning projects shaped by sustainability expertise. 
This WSCP event is ideal for professionals working within or interested in the diverse sector of sustainability, design and engineering.  WSCP welcome and encourage both men and women to attend.
KINDLY SPONSORED BY RAMBOLL UK LTD and CIBSE HCSE
BUY YOUR TICKET NOW AND JOIN US*
September 25th 2014:
Registration, refreshments and networking from 5.30pm (6.15pm start)
*Women in Sustainable Construction and Property (WSCP) are a social enterprise.  All funds from the tickets sold will cover the cost of our networking event and the development of a WSCP website to showcase our future events and women . Kindly sponsored by members.

SPEAKER BIOGRAPHIES:
Simon Price, Director of Environment, Livable Cities Lab London, UK
Ramboll Environment Resource Group Leader Simon Price has recently commissioned and edited papers for a special issue of the World Road Association (PIARC) magazine Routes/Roads. Simon was invited to undertake this editorial role as, in addition to his work at Ramboll, he is also Chair of the World Road Association Technical Committee on Climate Change and Sustainability and represents the UK.  The articles written expose the complexity of responding to the challenges of climate mitigation and climate adaptation. Established in 1909, PIARC brings together the road administrations of 120 governments. It also has individual, company, authority and organisation members in over 140 countries. The current work of its Technical Committee on Climate Change and Sustainability will culminate in a report to be given at the XXV World Road Congress in November 2015.  
Henrick Rosenberg Seiding, Senior Director, Ramboll.
Senior Director Henrik Rosenberg Seiding is the new man in charge of Ramboll's development of sustainable societies from Greenland to Saudi Arabia.  Global challenges such as urbanisation, resource scarcity and climate changes demand the development of sustainable cities and societies.  As a part of Ramboll's strategy to offer holistic solutions to the challenges of society, Henrik Rosenberg Seiding has been called upon to lead the development of market-orientated services within society building.  Henrik Rosenberg Seiding will head the newly-established department, Sustainable Society, which will secure the commercial anchoring of the organisation's multidisciplinary services within sustainable society development. Henrik's team will work in the intersection between socio-economics, infrastructure and environment. 
Kate Hiseman, CEO, Sustainable Land Trust.
Kate Hiseman has 22 years' experience in working within the sustainable land and planning sectors, particularly in the fields of environmental and social regeneration. She is a Lecturer, consultancy practitioner and CEO of the Sustainable Land Trust. She works with communities and 'hard to reach' groups to promote social cohesion and engagement in their local areas; raising awareness of sustainability and ecosystem services. SLT has recently launched the 'New Landscapes: New Communities' Programme which develops local partnerships and forms social groups within new developments to train residents in managing their own ecosystems.
Tim Dixon, Professorial Chair, Sustainable Futures in the Built Environment, School of Construction Management & Engineering, Reading University.
Tim Dixon has more than 30 years' experience of research, education and professional practice in the built environment he is a fellow of the RICS and of the Higher Education Academy. A member of the editorial boards of four leading international real estate journals, and RICS Sustainability Task Force, Tim currently works with key players in the property sector to operationalise the measurement of social sustainability in development and regeneration projects.  Tim has recently contributed to the RSA's research programme on Socially Productive Places and published a paper on social sustainability which won the BRE/UBM prize for best paper at Ecobuild 2014.

Tom Hyde, Senior Consultant, BRE
Tom is a Senior Consultant for the BREEAM Communities team at BRE Global. His role is to support the technical development and operational management of the scheme.  He continues to lead on the development of technical issues for building level BREEAM schemes as well as being involved in delivering training and support to local authorities on sustainable design and construction through planning. His academic background is in planning with a master's in urban design focused on sustainable practices in the built environment.
Please note that this is a WSCP hosted event and the contact is WSCP not Ramboll UK Ltd. You can contact us at wscpgroup@gmail.com.

By signing up to this event you agree to join our mailing list.  You may unsubscribe at any time.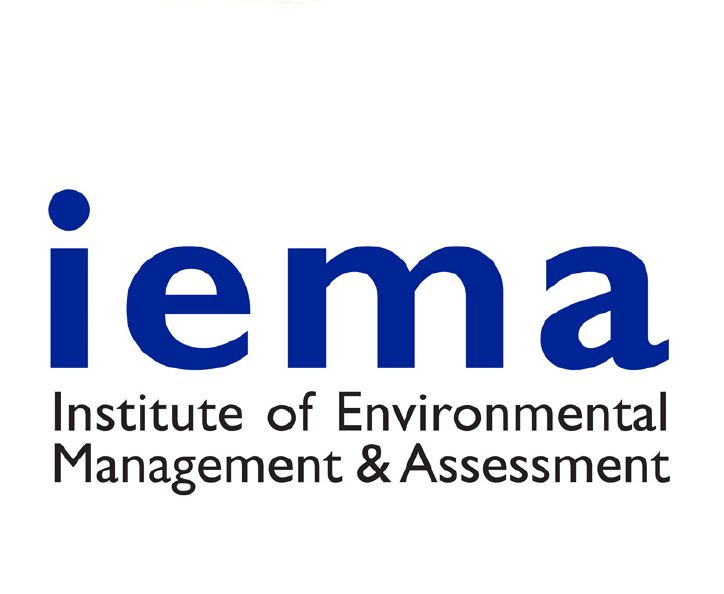 When & Where

Ramboll UK Ltd
60 Newman St
W1T 3DA London
United Kingdom


Thursday, 25 September 2014 from 17:30 to 20:00 (BST)
Add to my calendar
Organiser
WSCP is a networking group with an agenda.
To gather and disseminate knowledge on sustainability issues in construction and property.
 
To build an inclusive multi-disciplinary networking environment, supporting professional development, collaboration and mentorship.
 

To promote corporate responsibility, equality and diversity within the built environment industry.