WTM Technology enabling Travel organised by IFITT

Monday, 4 November 2013 from 11:30 to 14:00 (GMT)
Event Details

 WTM Technology enabling Travel organised by IFITT 
Gaming and Gamification in Tourism:
opening a new Tourism Experience
WTM Technology enabling Travel organised by IFITT to discuss the opportunity of "gaming and gamification in tourism".
Gaming and the application of game elements in a non-gaming context (gamification) are emerging topics in business and marketing and now spreading into the tourism industry. The workshop will address both phenomenons gamification and location-based games and introduce best practices within the tourism industry. According to the WTM Global Trends Report 2012 gamification is one of the major trends in the next years. Many travel companies and destinations (Tourism Ireland, Australia Tourism Board, Lufthansa) and hospitality (Marriott, Starwood Hotels & Resorts) have already applied the concept of gaming in their business to create new experiences which are fun and engaging for customers and employees likewise.
In addition, games going mobile and provide new the opportunity to immerse tourists on-site throughout exciting storytelling and role-playing, challenges and social interaction with other players. Augmented Reality (AR) in combination with gaming will open more opportunities for tourists and visitors: to engage with a destination and its history, architecture, heritage and traditions; to interact not only with the physical surroundings but also with other people. By challenging the player throughout the destination visit, an AR gameplay merges the virtual and physical worlds and enhances the tourist experience in a fun and enjoyable, but more importantly memorable and unique way. The role of gaming and gamification is a cutting-edge concept in tourism marketing. Participants in this workshop will:
Understand the concept of gaming and its impact on the tourist experience

Learn how gaming can be applied in the tourism context

Learn from leading experts in the field about current best practices and future opportunities of gaming for the tourism industry
 Internatinal Federation for Information Technology and Travel and Tourism IFITT 
Chaired by : Professor Dimitrios Buhalis IFITT President and Director eTourism Lab at Bournemouth University and Jessika Weber, eTourism Lab at Bournemouth University 
 Event Programme:
11:30-13:30 Gaming and Gamification in Tourism: 
opening a new Tourism Experience
Speakers

Company

Topic

 

 

Welcome opening

Jessika Weber , Feifei Xu &
Dimitrios Buhalis

eTourism Lab Bournemouth University, School of Tourism

Augmented Reality Gaming: A new Paradigm for Tourist Experience?

Mads Haahr*

Haunted Planet

Ghost Hunt - An Augmented Reality Game

Antonio Coelho*

Porto University

Location-based Games for Tourism

Hans Petter Aalmo*

Visit Norway

Holmenkollen Ski Jump. 600.000.000  Jumps made. Still Counting.

Roman Rackwitz*

Founder & CEO Engaginglab

Gamification in Tourism

Bruce Martin*
Ginger Juice
Gamification & online engagement - a case study
Paul Bulencea*
University of Applied Sciences Salzburg
Using Game Design Elements for Visitor Experience Enhancement

Panel Discussions and Q&A session

Our experts will answer questions related to gaming and gamification in tourism
 
* all speakers have confirmed


Moderator:
Professor Dimitrios Buhalis, IFITT President and Chair in Tourism at Bournemouth University
---
13:30-14:00 IFITT e-Tourism Curriculum, the Digital Library and the IFITT E-Tourism Wikipedia Launch
Professor Matthias Fuchs Mid Sweden University
IFITT e-Tourism Curriculum, the Digital Library and the IFITT E-Tourism Wikipedia Launch 
http://www.ifitt.org/home/view/the_ifitt_eTourism_curriculum
The IFITT Digital Library makes accessible full abstracts and bibliographical data from the two major research resources in the field of eTourism, namely the ENTER Proceedings "Information and Communication Technologies in Tourism" and the Journal of Information Technology & Tourism. A new search mechanism enables every visitor at the IFITT portal to retrieve abstracts and related bibliographical data through a parameterized search by author, keywords and publication title.
The IFITT e-Tourism Wiki is a theme-specific Wikipedia and comprises already in its present form more than 40 topics in the field of e-Tourism, ranging from ICT applications in the various tourism and travel industries, over smart phone applications, recommender systems, data mining and online auctions in tourism. Scholars in the field of e-Tourism have been invited to deliver Wiki contributions in their field of expertise. More than 15 scholars have already kindly agreed to submit the first 25 Wiki contributions. The e-Tourism Wiki will be accessible by November 2013 and will be continiously extended and updated.
These tools will for the first time be presented to a broad audience at the World Travel Market 2013, London (4-7 November). http://www.ifitt.org/home/view/the_ifitt_eTourism_curriculum
1. Register for the WTM Opening Day by using the registration website from WTM to http://www.wtmlondon.com/IFITT-1 register for your 4 days-visitor badge
Important: The Monday restriction does not apply to IFITT session attendees, please complete the registration form using the WTM link and receive your Monday – Thursday WTM badge.
2. Register for the IFITT Event on this website (see registration above)

3. Please print all receipts and bring with you on the day of the event


IMPORTANT:
YOU MUST REGISTER FOR WTM OPENING DAY, EVEN IF YOU HAVE ALREADY REGISTERED FOR A STANDARD WTM ADMISSION, OTHERWHISE ACCESS TO WTM ON 4 NOVEMBER WILL BE DENIED
Fees:
Admission for IFITT@WTM is FREE
BUT REGISTRATION TO ACCESS IS REQUIRED (see registration process)

https://www.facebook.com/events/120171938153132/
Join our Facebook Group to be updated with the latest news on the event.
IFITT supports Just a drop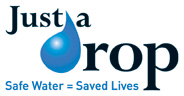 Do you have questions about WTM Technology enabling Travel organised by IFITT?
Contact IFITT
Attendee List
Sort by:

Date

|

First Name

|

Surname
When & Where

World Travel Market @ Excel, London Royal Victoria Dock London E16 1XL, GB
Excel, London
Royal Victoria Dock
E16 1XL London
United Kingdom


Monday, 4 November 2013 from 11:30 to 14:00 (GMT)
Add to my calendar
Organiser
IFITT provides an eTourism knowledge hub for tourism and technology experts, in industry and academia. It is one of the world's oldest tourism and technology non-profit organisations, founded in 1997 at the 4th ENTER Conference in Edinburgh, Scotland. The IFITT community comprises about 350 professionals from around the world, particularly Western Europe. An experienced and respected Board manages IFITT operations and strategy.